The work of recent MA Fine Art alumna, Flora Yukhnovich, features in a new summer exhibition with two other young artists María Berrio and Caroline Walker. Presented by Victoria Miro in association with The Great Women Artists, the exhibition runs from 7 June to 27 July 2019, with the Private View on Friday 7 June, 6–8pm.
In her work, Flora adopts the language of Rococo. Reimagining the dynamism of historic works by eighteenth-century artists such as François Boucher, Nicolas Lancret and Giovanni Battista Tiepolo, Yukhnovich brings classically-inspired painterly traditions into a more consciously feminine and contemporary realm by featuring wisps of millennial pinks and purples. Her paintings explore ideas surrounding dualities and multiplicities, transcending gendered traditions while fusing high art with popular culture, and intellect with intuition.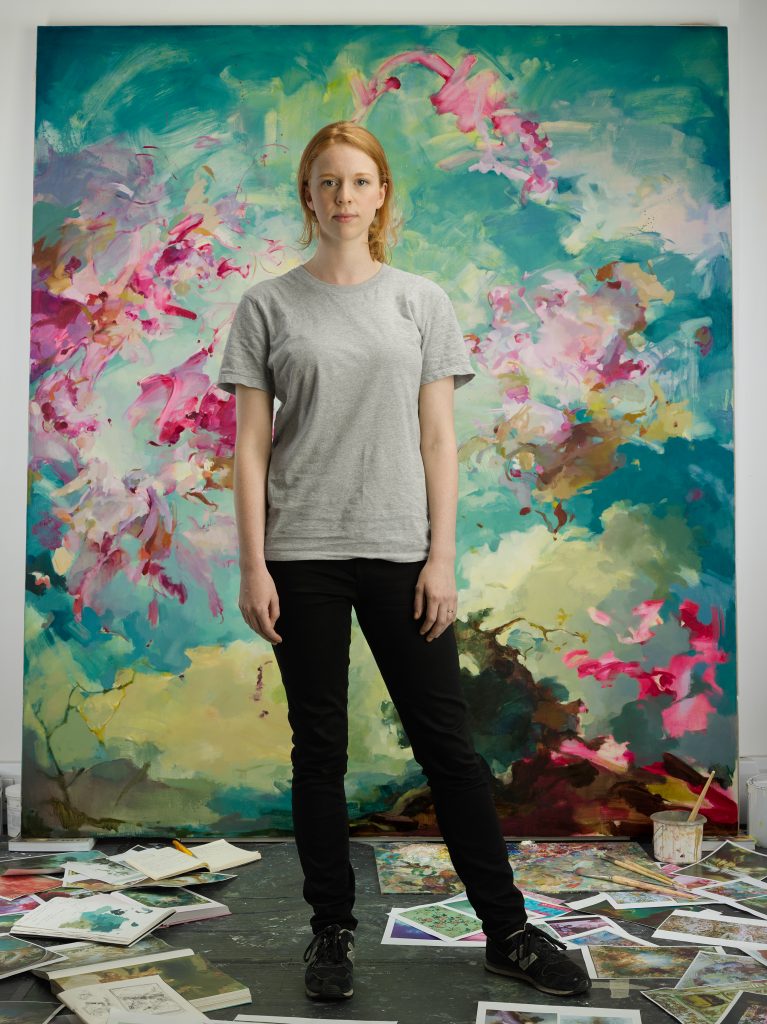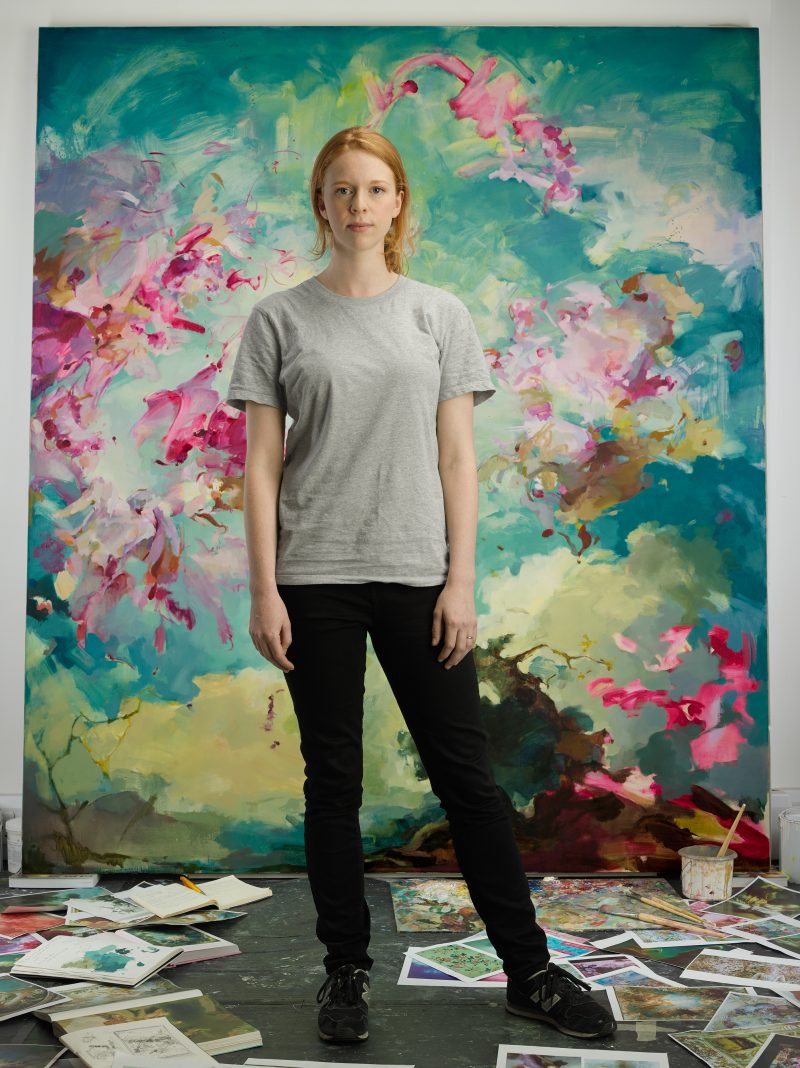 In 2018, Flora completed The Great Women Artists Residency at Palazzo Monti, Brescia, with Fine Art alumni Kate Dunn and Antonia Showering which culminated in an exhibition at Palazzo Monti, curated by Katy Hessel – writer, curator and founder of the influential Instagram account @thegreatwomenartists.
On completing her MA Fine Art at the Art School in 2017, Flora was the first recipient of the ACS City & Guilds of London Art School Studio Award, comprising an award of £7,000 to establish a studio in the year following graduation, as well as membership to the Artists' Collecting Society and a one-year subscription to Bridgeman Studio.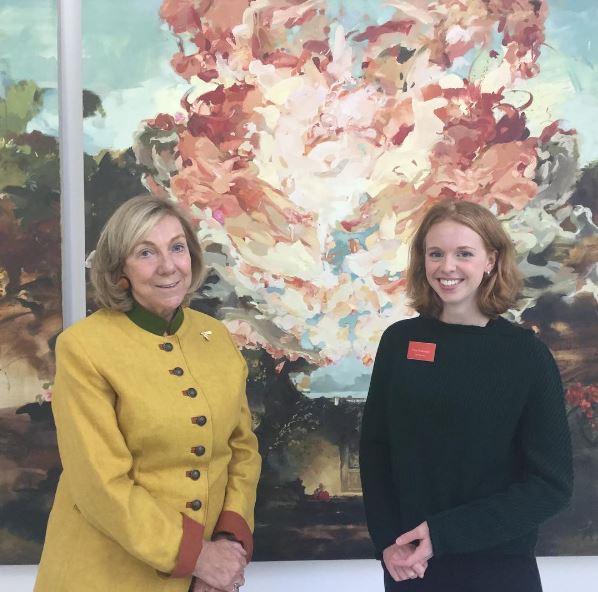 We look forward to seeing Flora's latest work and congratulate her on the upcoming show.