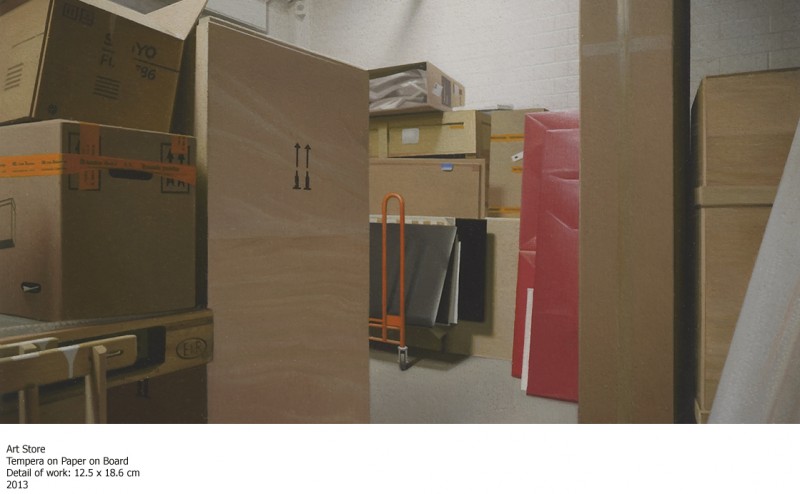 Andrew Grassie left Edinburgh to study at St Martins School of Art. He then went on to complete his MA in Painting at the Royal College of Art, London, where he continues to live and work today. He exhibits regularly both in the UK and Internationally including solo shows at Tate Britain, Sperone Westwater New York, Talbot Rice Gallery Edinburgh, Johnen Galerie Berlin and the Rennie Collection Vancouver. He has lectured extensively across a range of institutions in the UK.
In the mid nineties Grassie developed a visual language of miniature paintings from photographs meticulously rendered in egg tempera. They often focus on documentation of the art world around him. Paintings of group exhibitions that never existed, of paintings being painted, museum collections, artists' studios, art stores, framers and fabricators. Creating works with consistent self-reflexivity and visual punning. His work is concerned with ideas of artistic agency, authorship and what signifies the specific cultural value of a work of art today. Through his own labour, he performs an act of faith while at the same time laying bare arts illusion.
His work has been reproduced in a number of publications including Phaidon's inaugural survey of contemporary painting 'Vitamin P', and discussed in many articles and conferences. Several of his works are held by major collections such as the Goetz Collection in Munich, the Rennie Collection in Vancouver and by the Tate, Arts Council and Government Art Collections in the UK.