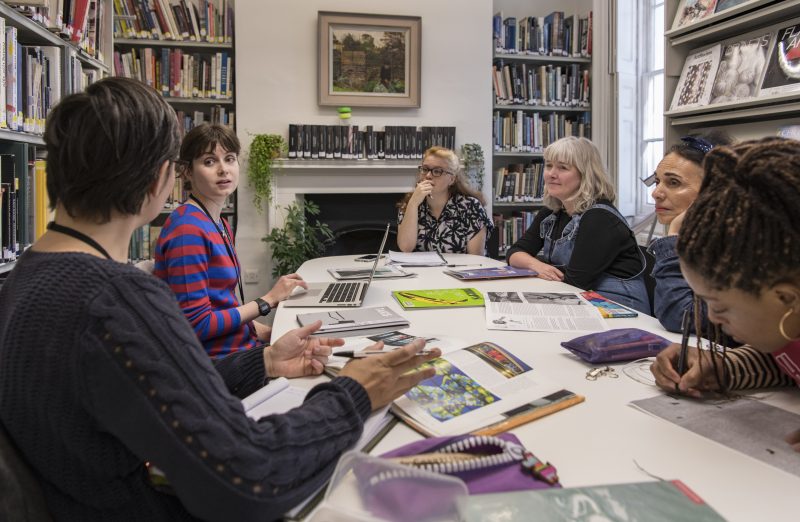 Our MA Art & Material Histories is a research-based postgraduate qualification that examines the use and meaning of materials in historic, contemporary and emerging art. It can be taken over one year, full time or part time over two years. Through lectures, seminars, technical and explorative workshops, site visits, tutorials and symposia, you will engage with leading experts in order to develop your own area of specialism and material understanding.  Artist and Researcher, Laura White; Co-Founder of the Institute of Making UCL, Martin Conreen; and Associate Editor Art Monthly, Chris McCormack, are a few of the visiting lecturers you'll work with.
Students divide their time between the Art School's extensive Library, studios, workshops and specialist facilities, as well as site visits and external workshop settings.  Follow this link to take a look around our specialist workshops and shared spaces.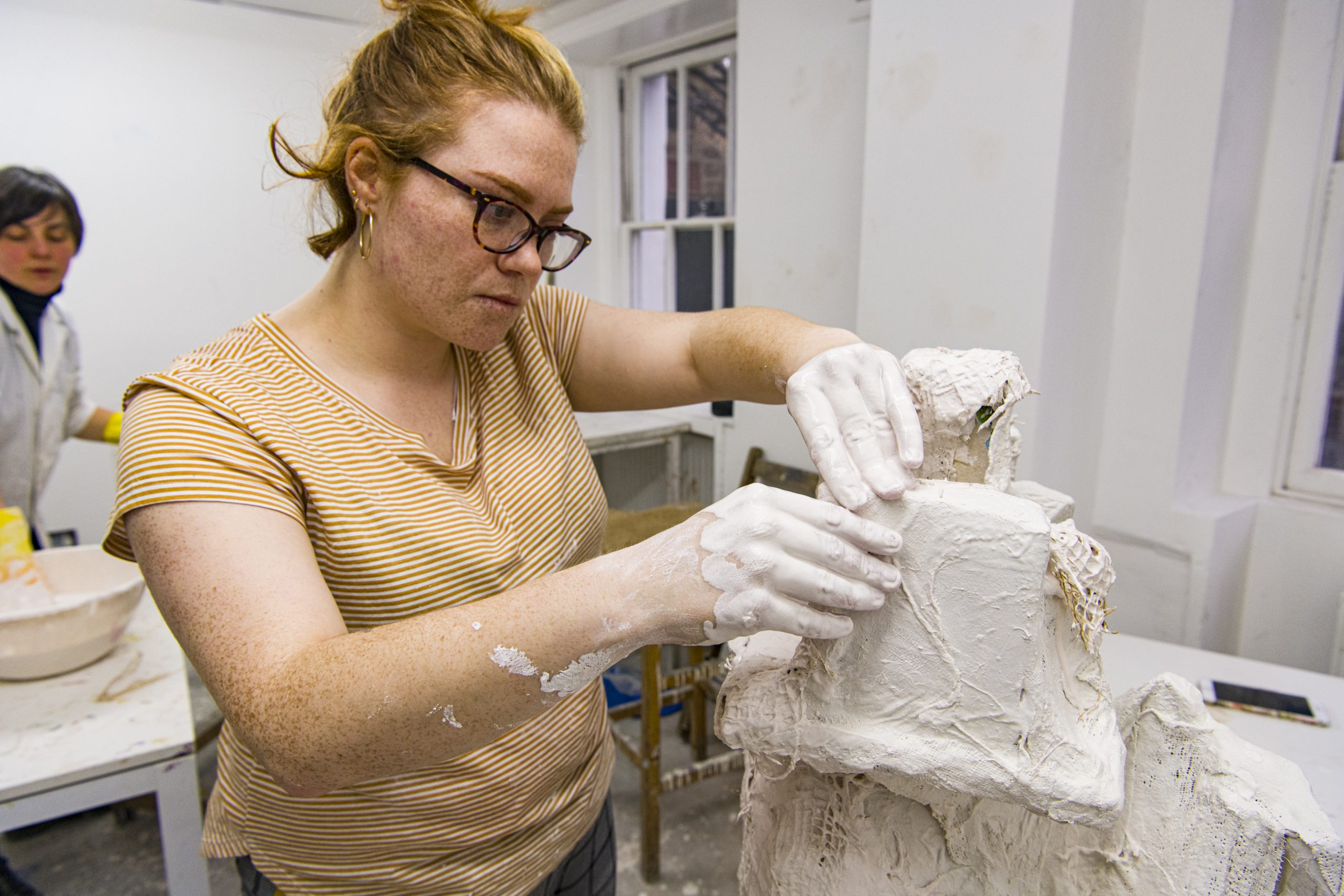 Your research will incorporate theoretical insight with practical, hands-on enquiry and you will be encouraged to use this as the basis to explore the aesthetic, socio-political, philosophical and individual contexts in which various materials exist with the aim of developing a critical understanding of materially-focused artworks and art practices.
Drawing from a wide range of perspectives, the resources of London's world-renowned galleries and museums, the MA Art & Material Histories will equip you with a specialist knowledge of materiality and its relationship to the field of art and research practice.
In this short Zoom interview, carried out at the height of the Lockdown in the UK, visiting lecturer, Laura White, reflects on some of the many aspects of her teaching on the course.
Read more about the MA Art & Material Histories course content here.
This course prepares you for a career in the arts sector with a broad range of future career paths open to you. You may choose to develop your career as a curator, gallerst, practising artist, writer or academic, or to move to one area of practice to another.
MA Art & Material Histories is validated by Ravensbourne University London.
If you'd like to speak to the Head of Department to find out more details or ask specific questions, we can offer you an online open day. To arrange an online open day at a convenient date and time, please contact us as at admin@cityandguildsartschool.ac.uk
Places are still available for entry in September 2020 on this MA course.  Find more about how to apply and application deadlines here.
Download a pdf of our prospectus here.
Click on the images below to enlarge them and see more of the course.