Congratulations to Orbis Conservation, who were presented with the Restoration/Conservation Project of the Year Award at the Museums + Heritage Awards online ceremony last night!
Orbis Conservation, which is founded and run by alumni from the Art School's renowned Conservation Department, won the award with Plymouth City Council, for their work on the figurehead collection for The Box.
This ambitious two-year project involved the conservation, consolidation and restoration of five, large 19th century ships' figureheads. The figureheads were installed at The Box, Plymouth, a new arts and heritage complex.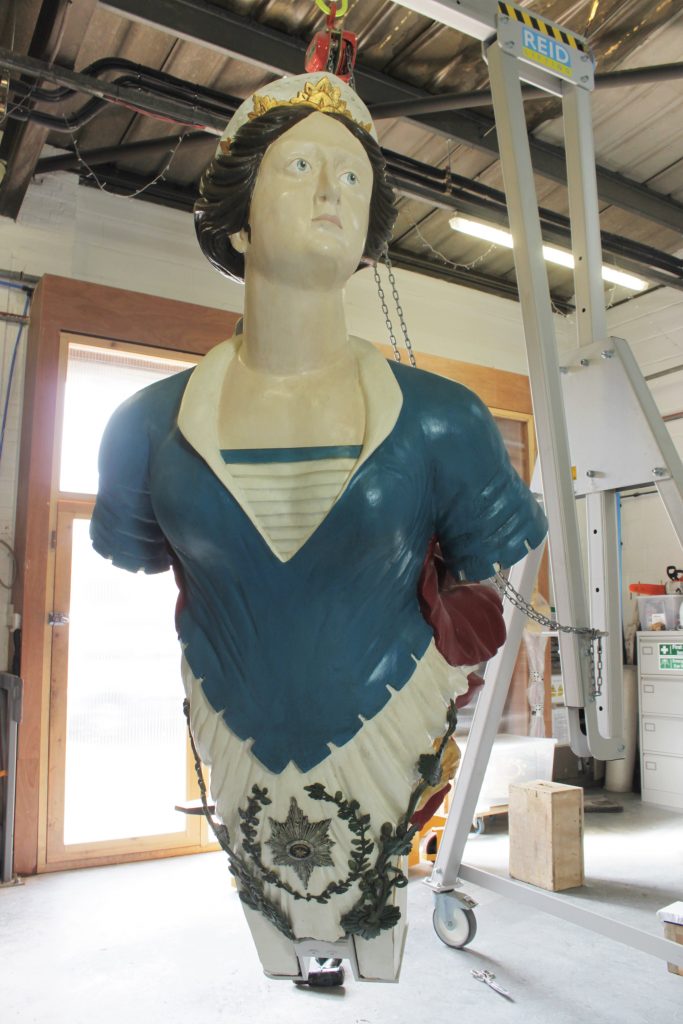 The award judges said: "This winning project was chosen for its bold ambition and the hugely complex undertaking that was required to save this unique collection, enabling it to be put onto public display for generations to come".
The team at Orbis described the two-year project as requiring "hugely challenging, demanding innovative problem solving" and said that the open scope of the project provided the opportunity to "carry out copious amounts of research into the construction and decoration of ship's figureheads" and gave them space to complete "full conservation treatments to ensure the continued survival of these fascinating objects".
Read more about the Figurehead project here and watch a fascinating series of videos following the restoration project here.
Orbis Conservation was founded in 2013 by Art School alumni, Max Malden (BA (Hons) Conservation 2012) and Hans Thompson (BA (Hons) Conservation 2013). They were joined by Kirsty Walsh (BA (Hons) Conservation 2015), who is currently studying part-time on our MA Conservation. Alumni Eliza Doherty (Conservation) and Michael Leal (Historic Carving) also worked on the winning project.
Congratulations again to Max, Hans and Kirsty, and we wish them every success for the future!