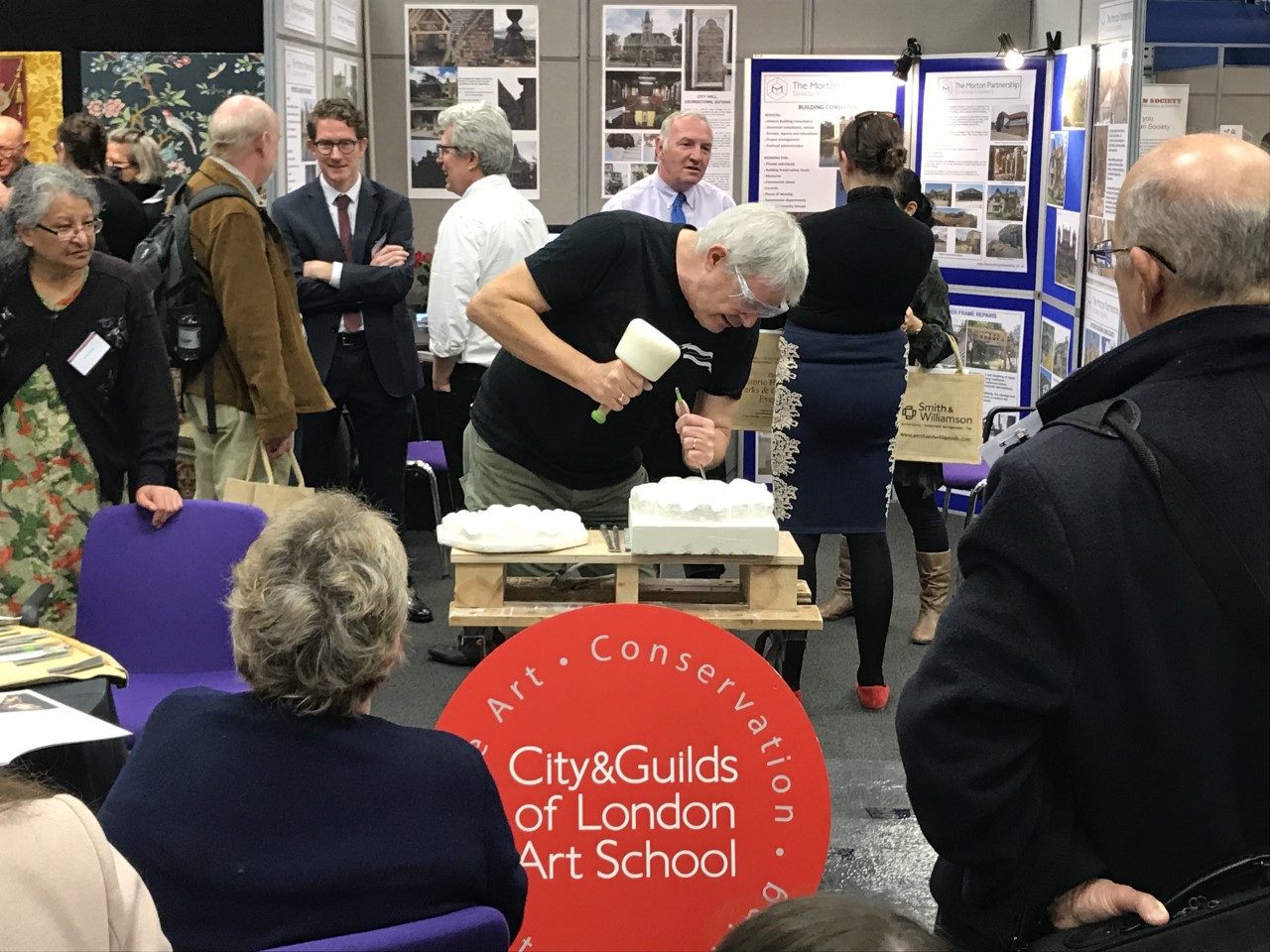 The Historic Buildings, Parks & Gardens 2021 event returned to the QEII Centre in Westminster this year and took place on 16 November alongside the AGM of the Historic Houses Association.
We had a fantastic day demonstrating the stone carving and lettering skills of our second year BA (Hons) Historic Carving: Architectural Stone students. A few lucky guests even got to have a go!
The Historic Buildings, Parks and Gardens Event, which has been running for over 35 years is open to everyone in the historic buildings, landscape conservation and heritage sectors. Visitors to the Event are owners, guardians, volunteers and professionals involved with historic buildings, parks, gardens and historic landscapes – their management staff and advisers.
'The exhibition offers visitors a superb opportunity to discuss their current and future projects with experts and specialist suppliers. With everything on offer, from the traditional, to cutting edge technology, attendees can meet with professionals from all aspects of the historic buildings, landscape and heritage conservation.'
IMAGES
Student Chris Nayler demonstrating the recreation of a Tudor rose in limestone, as part of his work learning about undulation in carving.
Student Clive Redley demonstrating lettering in stone.