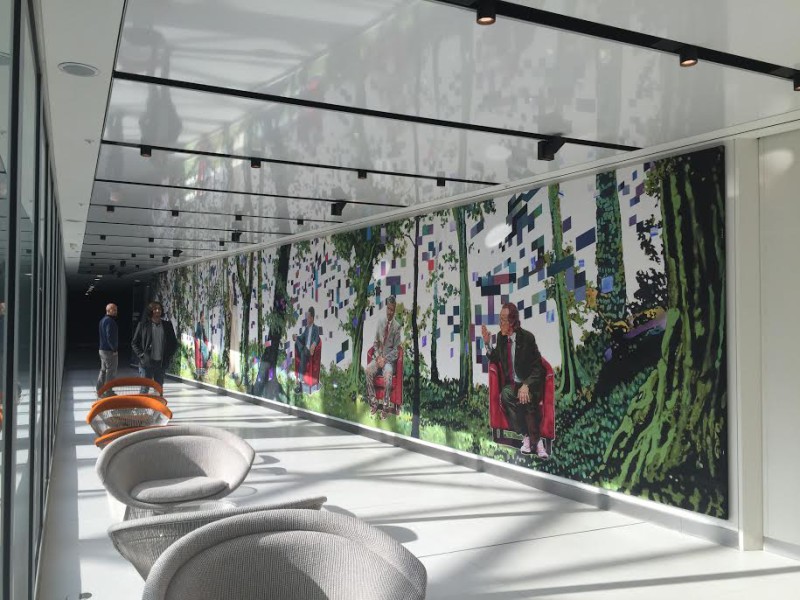 City & Guilds of London Art School is delighted to celebrate our alumni from the BA Fine Art Class of 2015 who were selected for inclusion in the 2015/16 Clyde & Co Art Awards.
Rene Gonzalez was the recipient of the national Blank Canvas commission competition, for which he created the 18-meter-long mural, 'To My One, Sole Desire', pictured above. On 9 March, fellow graduate Steven John Atkinson was announced as the Staff Vote winner for his piece 'Emotional Scale'.
Others selected for inclusion in the show were Oliver Dorman, Anne-Marie Hanlon, Kim Harvey, Maria Macc, Alice McVicker and Tuesday Riddell. All of the works in the exhibition can be viewed and bid on at the Clyde & Co Art Awards site.