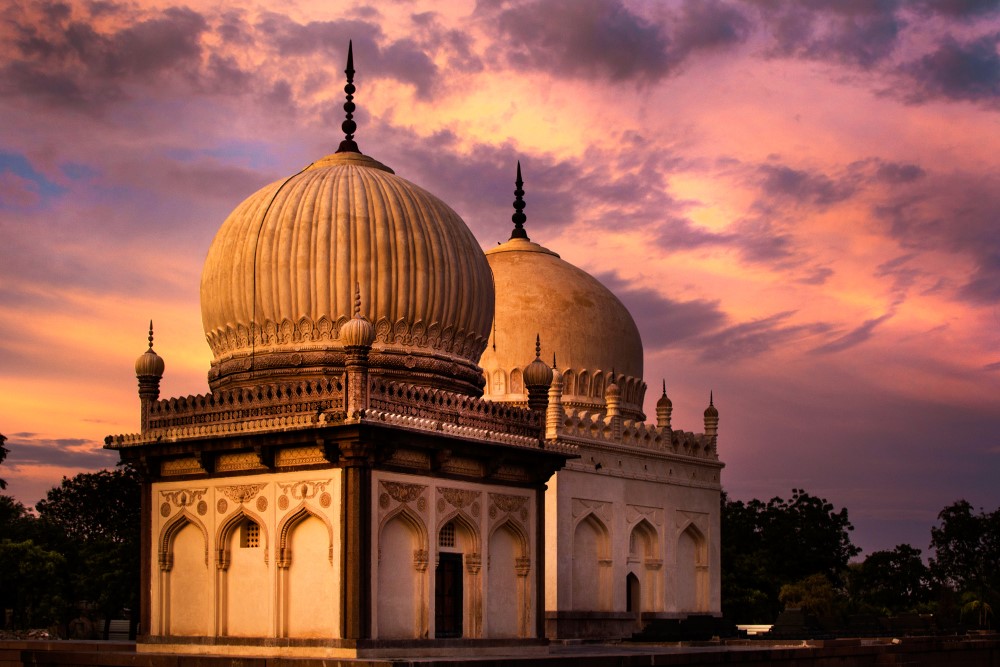 The Art School is delighted to announce that 2022 BA Conservation graduate, Alannah Hay, has been awarded a fully-funded place on the Architectural Conservation Training Programme at University College for Women, in Hyderabad, India, which takes place this month.
Organised with the World Monuments Fund, the Commonwealth Heritage Forum has developed this course as part of its new Queen Elizabeth II Platinum Jubilee Commonwealth Heritage Skills (CHS) Training Programme, to build capacity on the practical aspects of built heritage conservation, with a particular focus on working with lime. The course is also designed to share knowledge and experience between India and the UK. The CHS Training Programme offers six fully-funded Hamish Ogston Foundation Commonwealth Traineeships.
The Traineeships are available to students or trainees studying traditional building and/or heritage craft skills, as well as early career practitioners, from the UK. They will join six local participants on the course. The programme includes field visits to sites of architectural interest such as Charminar, Mecca Masjid, Chowmohalla Palace and Paigah and Qutb Shahi Tombs; demonstration and hands-on work with lime: masonry, plastering and construction; and lectures on architectural conservation and safety, conservation practices in India and site and project management.
You can read about Alannah and what she hopes to gain from the course on the Hamish Ogston Foundation website.
We congratulate Alannah on her success and look forward to reading her full report.
Image: Qutb Shahi Tomb by Alaka123 – Own work, CC BY-SA 4.0, https://commons.wikimedia.org/w/index.php?curid=51470189