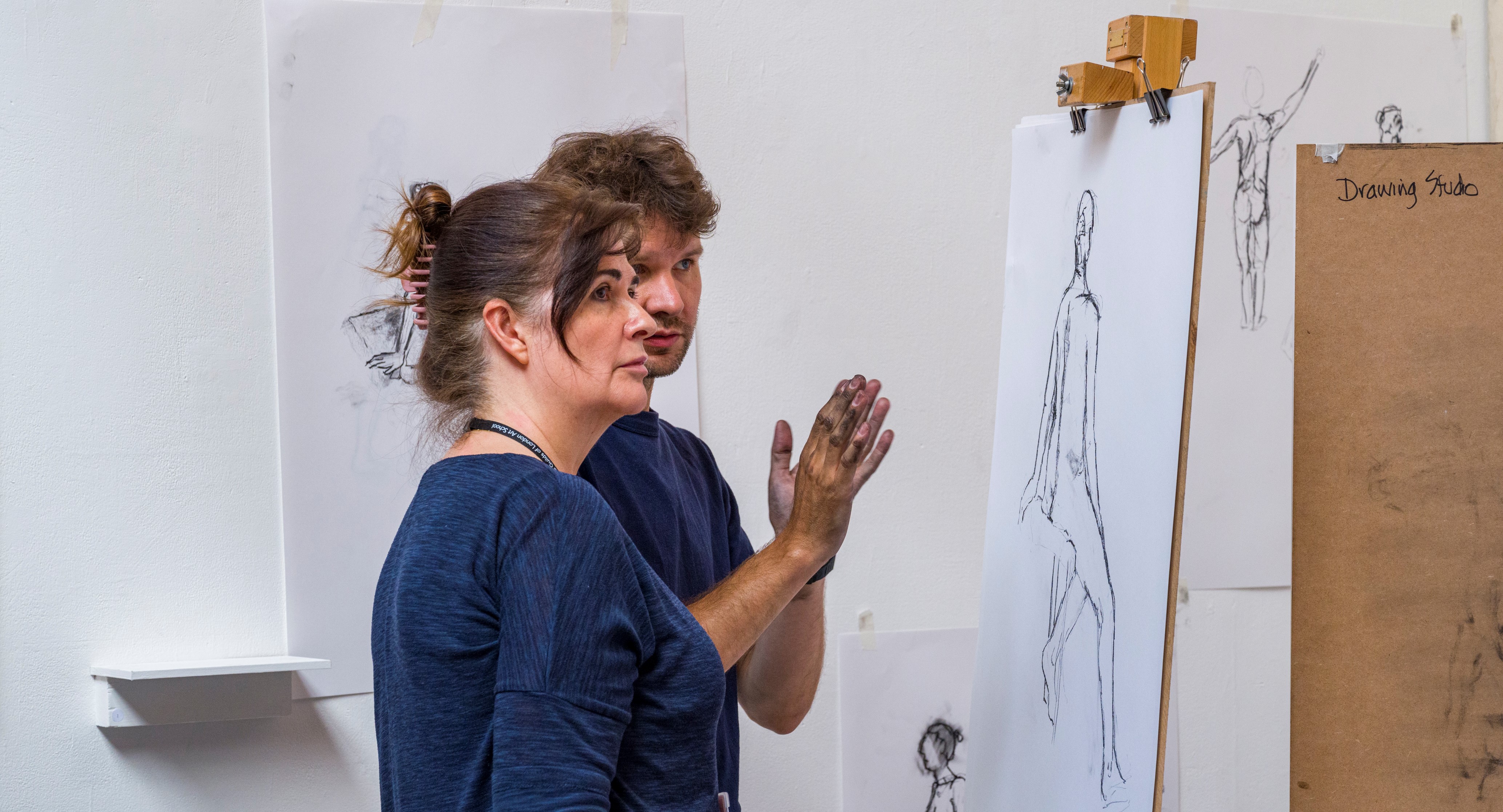 We are delighted to announce the launch of Evening Courses at City & Guilds of London Art School, which will run for the first time this Autumn.
Held in partnership with Imperial College London, we will be offering 8-week evening courses across a range of crafts and disciplines, and open to all levels of experience. Participants will be taught by specialism experts, and will have the unique opportunity to learn the skills taught on our undergraduate and postgraduate programmes.
The response to the launch has been outstanding, with half of the courses now sold out and limited places remaining.
Courses on offer:
An Introduction to Glass as an Artists Medium (Full)
Painting – Methods and Materials
Creative Writing through Visual Art (Full)
Decorative Art and Design: A History of Style, c.1380 -1939
Discovering the Philosophy of Art
An Introduction to Carving (Full)
Dates: 11 October 2023 – 6 December 2023 (no class 25 October)
Day: Wednesdays, 18:30 – 20:30
Visit the Evening Courses page of our website for full information and to book your place. You will be redirected to the Imperial College London website to complete your booking.
If you have any queries, please contact the team at eveningcourses@cityandguildsartschool.ac.uk.