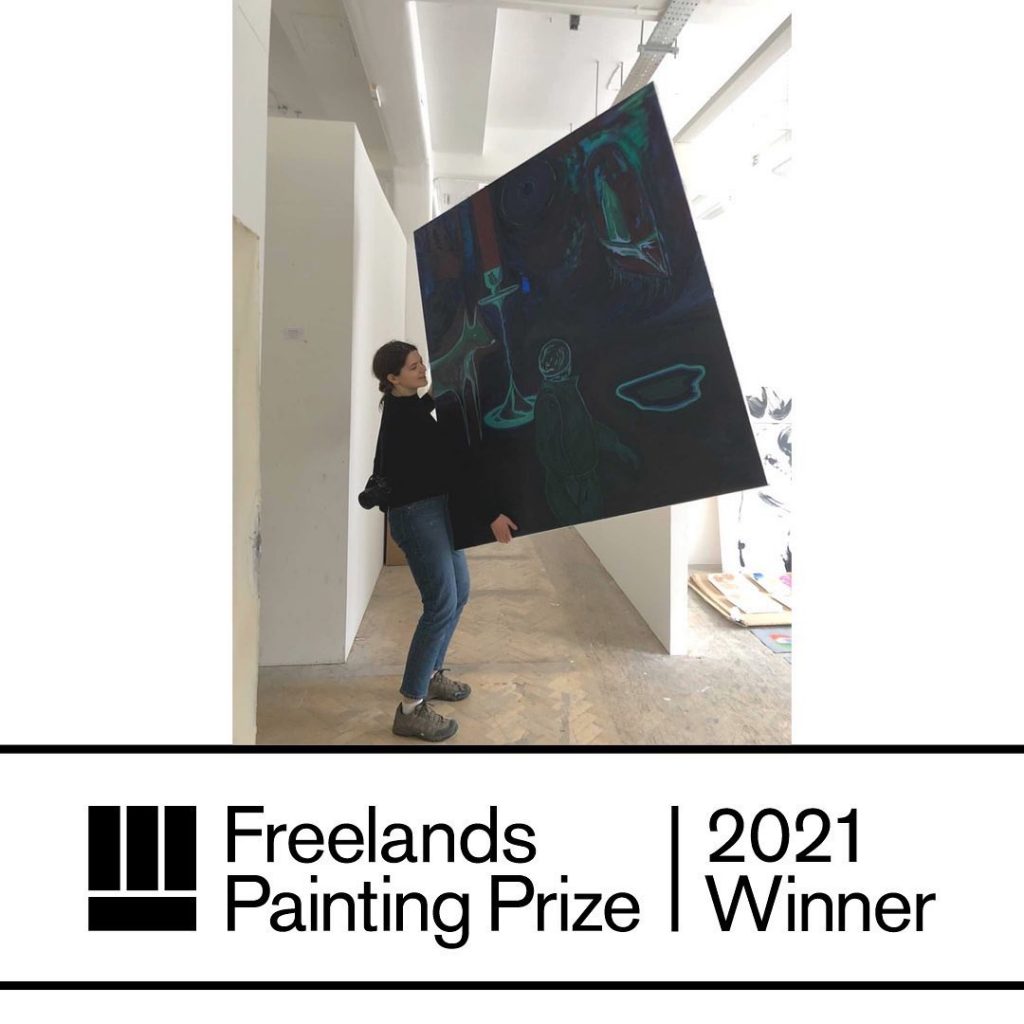 We are thrilled to announce that final year BA Fine Art student, Augusta Lardy, is one of the eight winners of the 2021 Freelands Painting Prize!  The Prize celebrates outstanding painting practice at undergraduate level and the eight winners were chosen following an open call to every higher education art department in the UK inviting them to propose a student working with painting for consideration. Congratulations Augusta!
The Freelands Painting Prize was launched in 2020, and the Art School's Anna Woodward (BA Fine Art, 2020) was was one of the eight successful students selected to win the inaugural prize – we're extremely proud of both Augusta and Anna.
The eight winners will participate in an exhibition at the Freelands Foundation gallery this Autumn and the exhibition will be accompanied by a publication featuring an essay by Jennifer Higgie.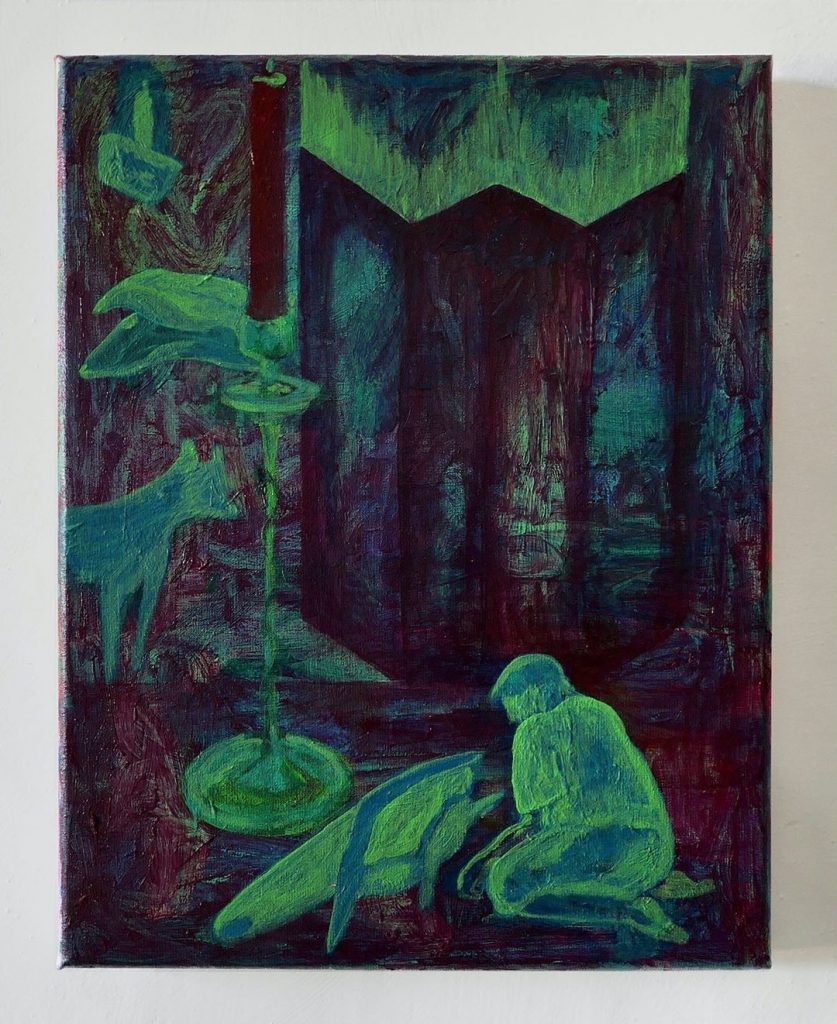 Gabor, souvenir d'un songe
Describing her winning work, Augusta said: "On the long hours of a warm and confined summer day, in the chest of drawers, I discovered a drawing from a dream I had made about ten years ago. The meaning of this dream was long forgotten, and all that remained were compositional elements creating a powerful image. Gabor, souvenir d'un songe is a dreamscape that transcribes a drawing which lost its primary meaning, only to find a new essence in the act of painting. Ultimately, this painting is a playground for colour and translucency in oil paint, and inquires on how memory and dreams evolve as they accompany us through time."
You can see more of Augusta's work on her Instagram account @augustalardy and you can experience them in person at the 2021 Degree Show, planned to be held in August this year at the Art School. Sign up to our mailing list to receive an invite.