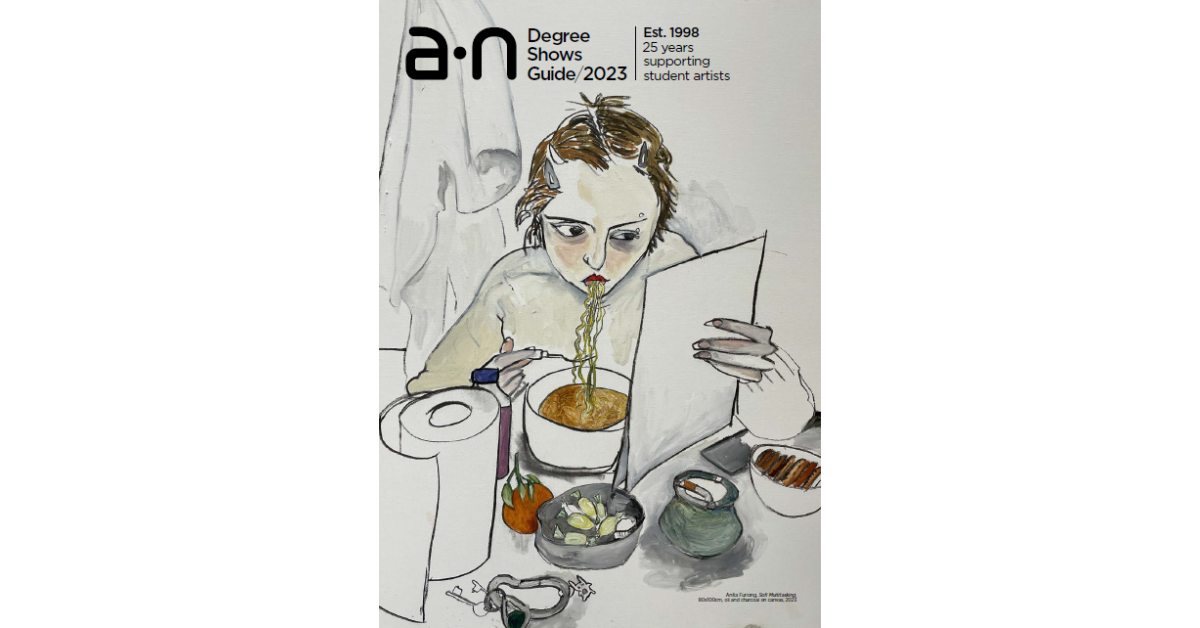 BA (Hons) Fine Art students Sophie Lloyd and Savannah du Quercy have been featured in this year's a-n Degree Shows Guide.
Established in 1998, it is the 25th anniversary edition of the Degree Shows Guide.
"While higher education in the UK has been transformed, the degree show remains integral to the final-year experience. It is a vital, energising, unmissable and deeply visceral moment of new and inspiring creativity." Julie Lomax, CEO of a-n
Students are selected for the guide by open call. We are delighted that two of our graduates are amongst the 31 artists featured this year and that Sophie was one of 12 artists selected for interview.
Check out the features and the interview in the guide here.
Page 11 – Sophie Lloyd, Twin Gullets, 2023
Page 15 – Savannah du Quercy, Uprooted I, II, 2022
Page 36 – Interview with Sophie Lloyd
Interested in studying BA Fine Art with us?
We still have a few places available for study in 2023/24.
Visit our Apply page to find out more.