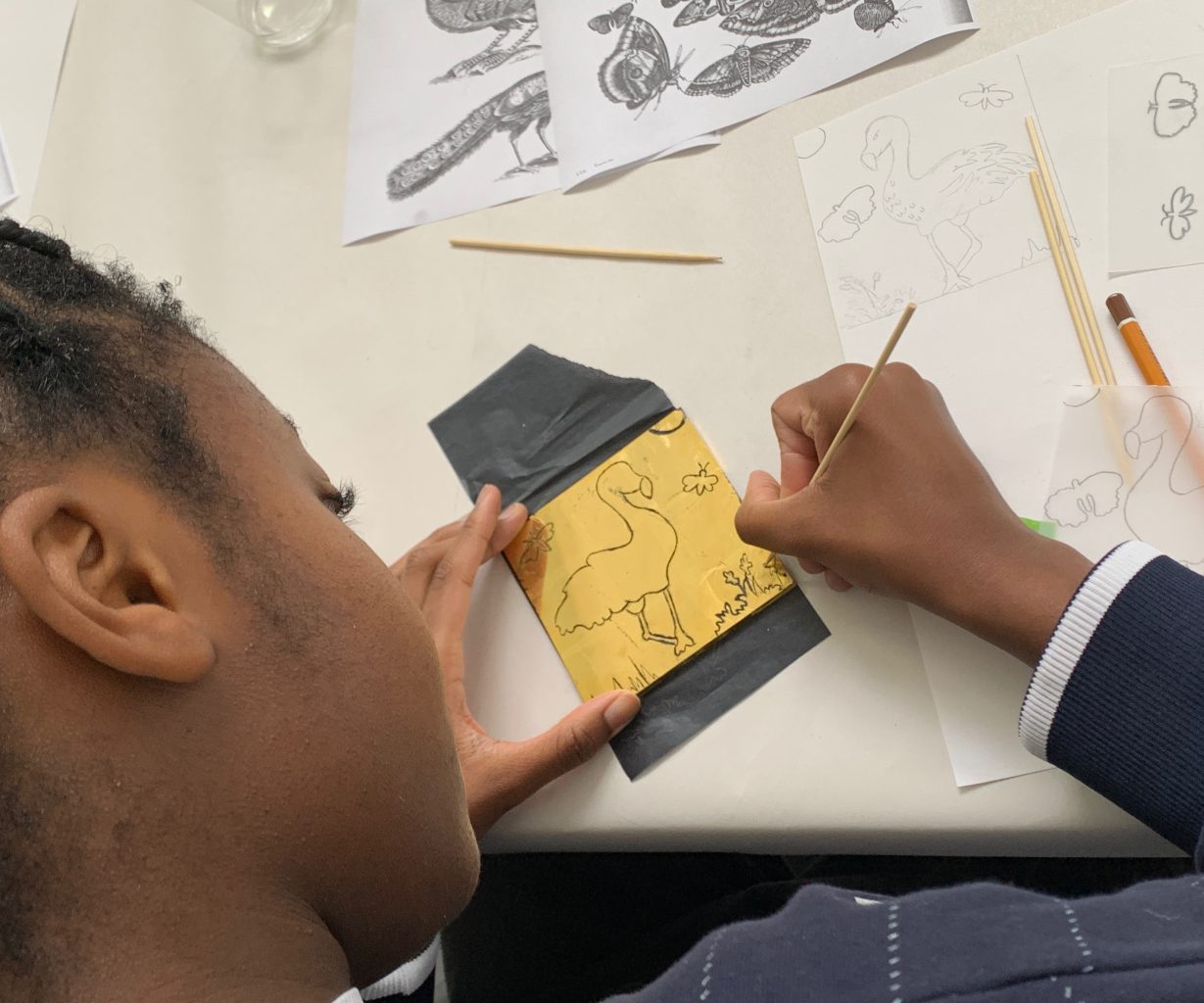 In last week's session, Club Members learnt how to gild with gold leaf onto a range of their own objects including a trainer and a phone case. They also applied gold leaf to a glass tile, part of the process of the heritage craft verre eglomise.
This week, tutor Sarah Davis taught Members the next steps – how to etch a design into the gilded glass tile, and add colour. Club Members produced some lovely glittering artworks.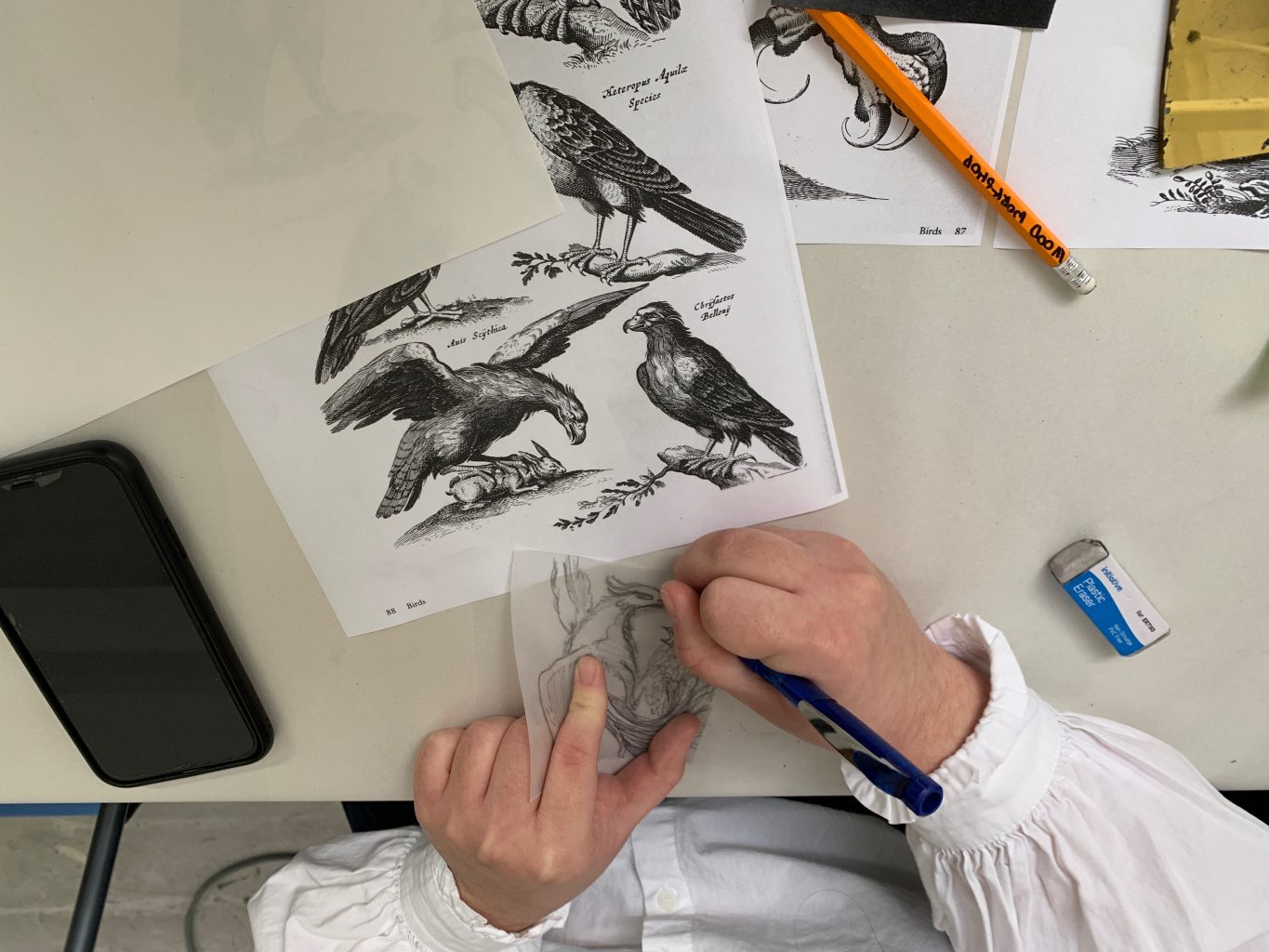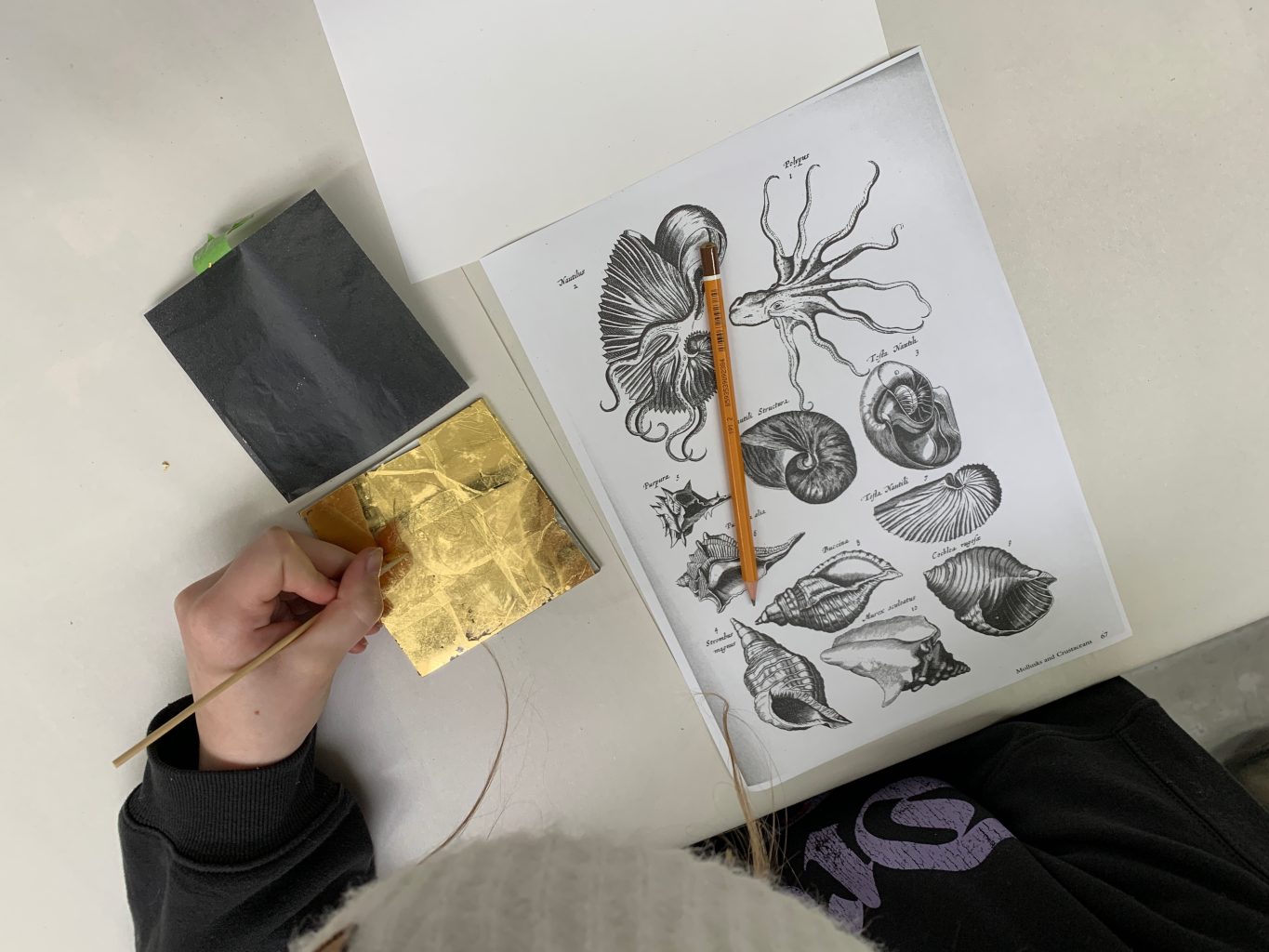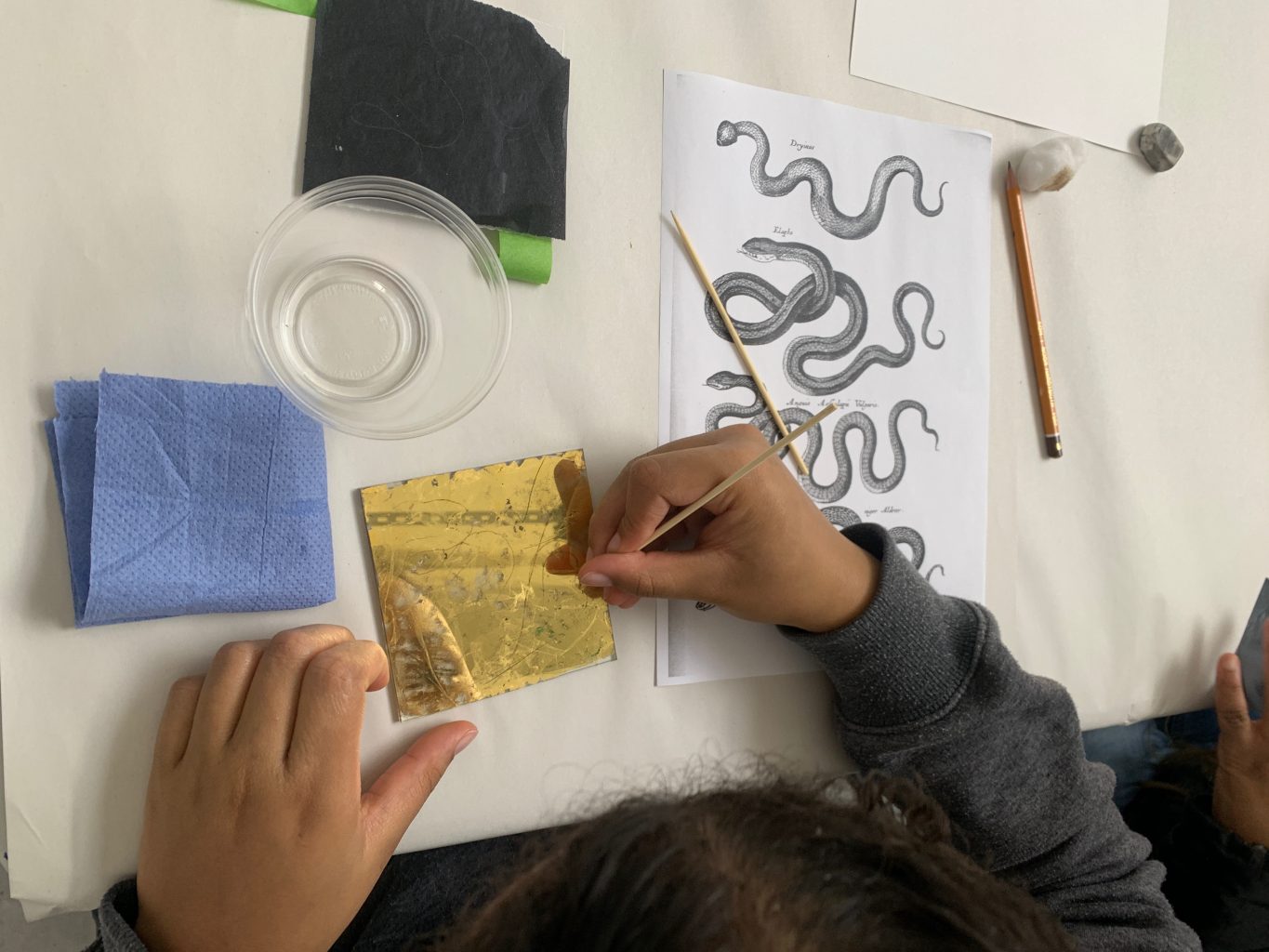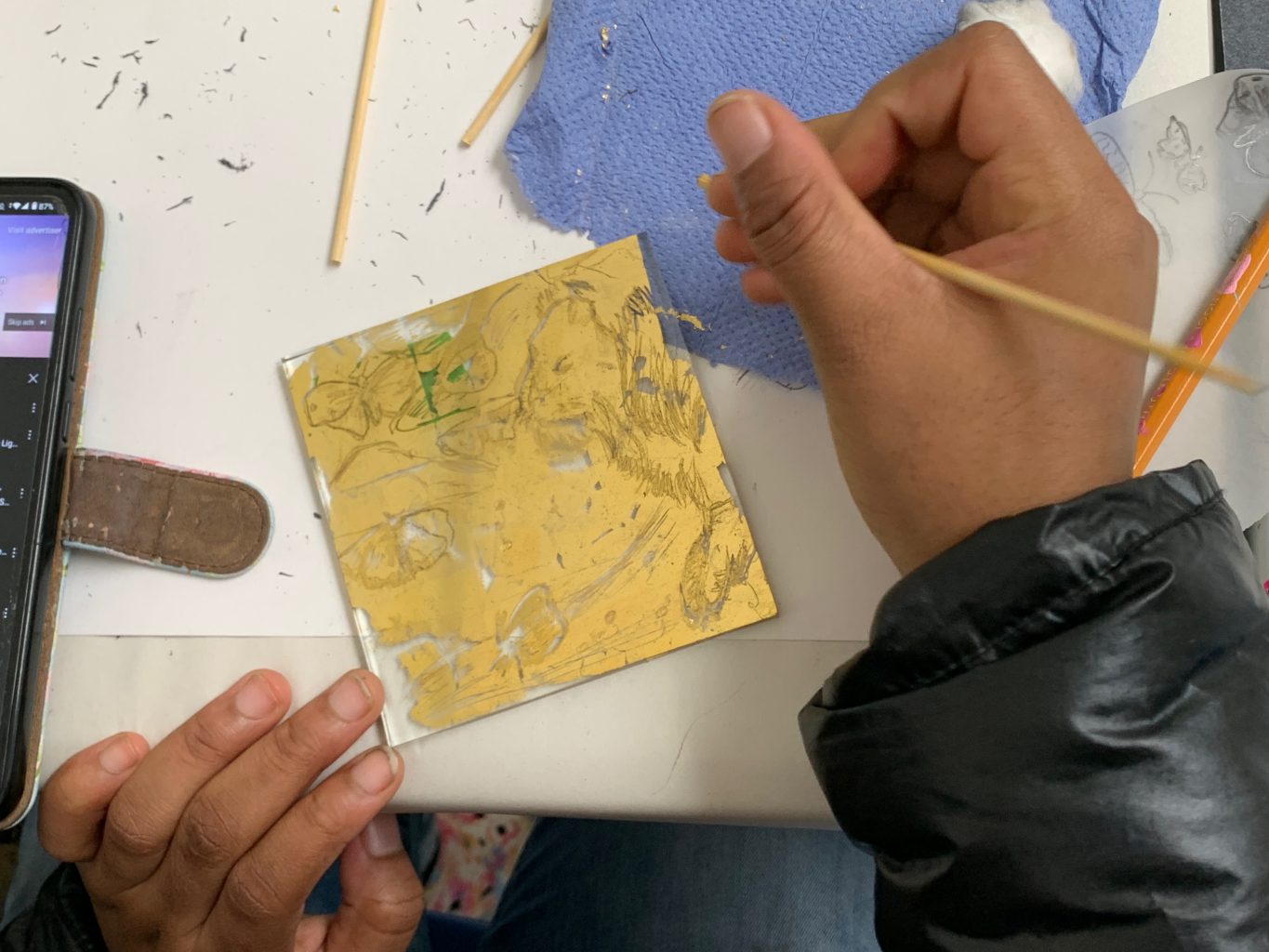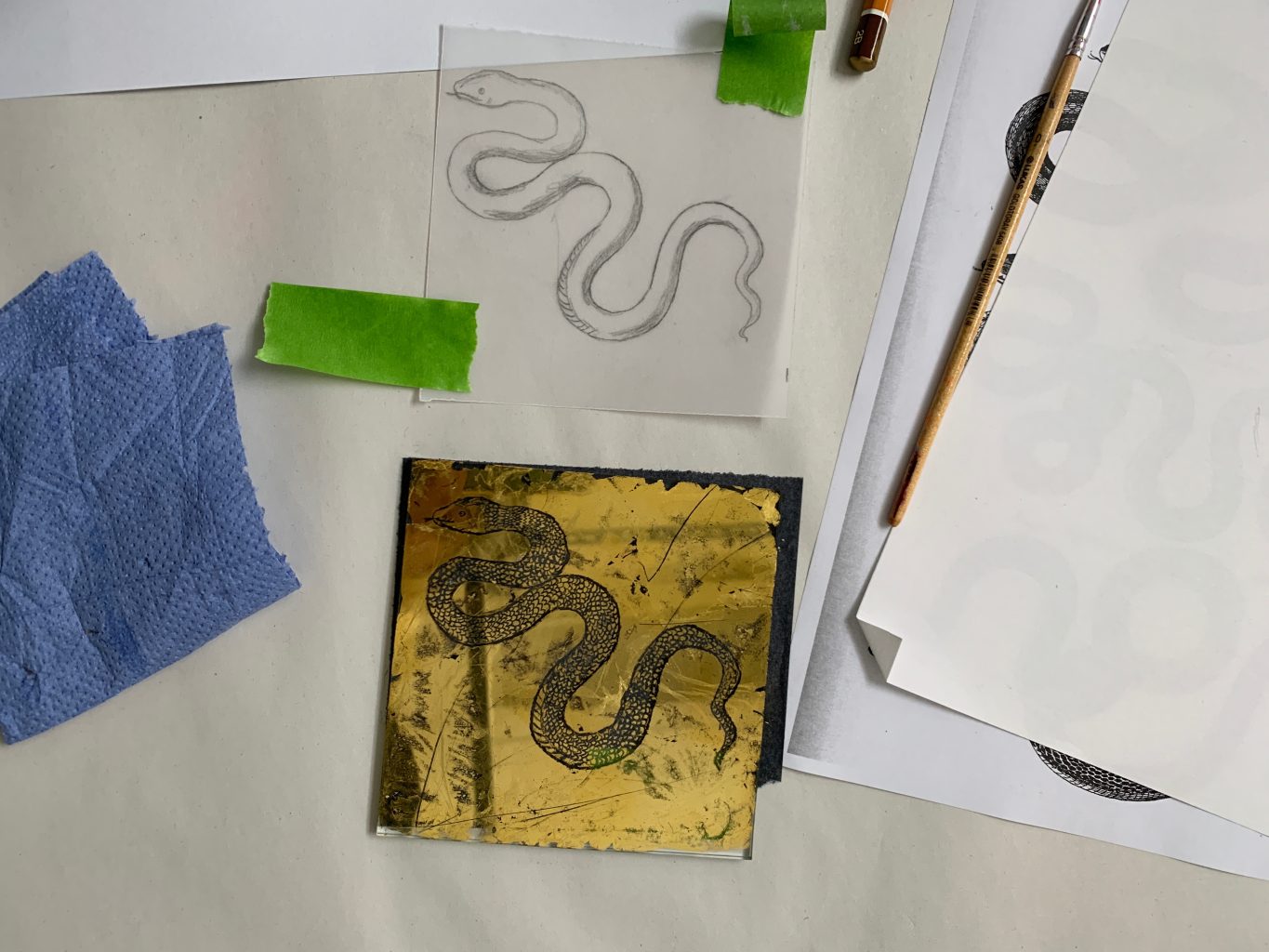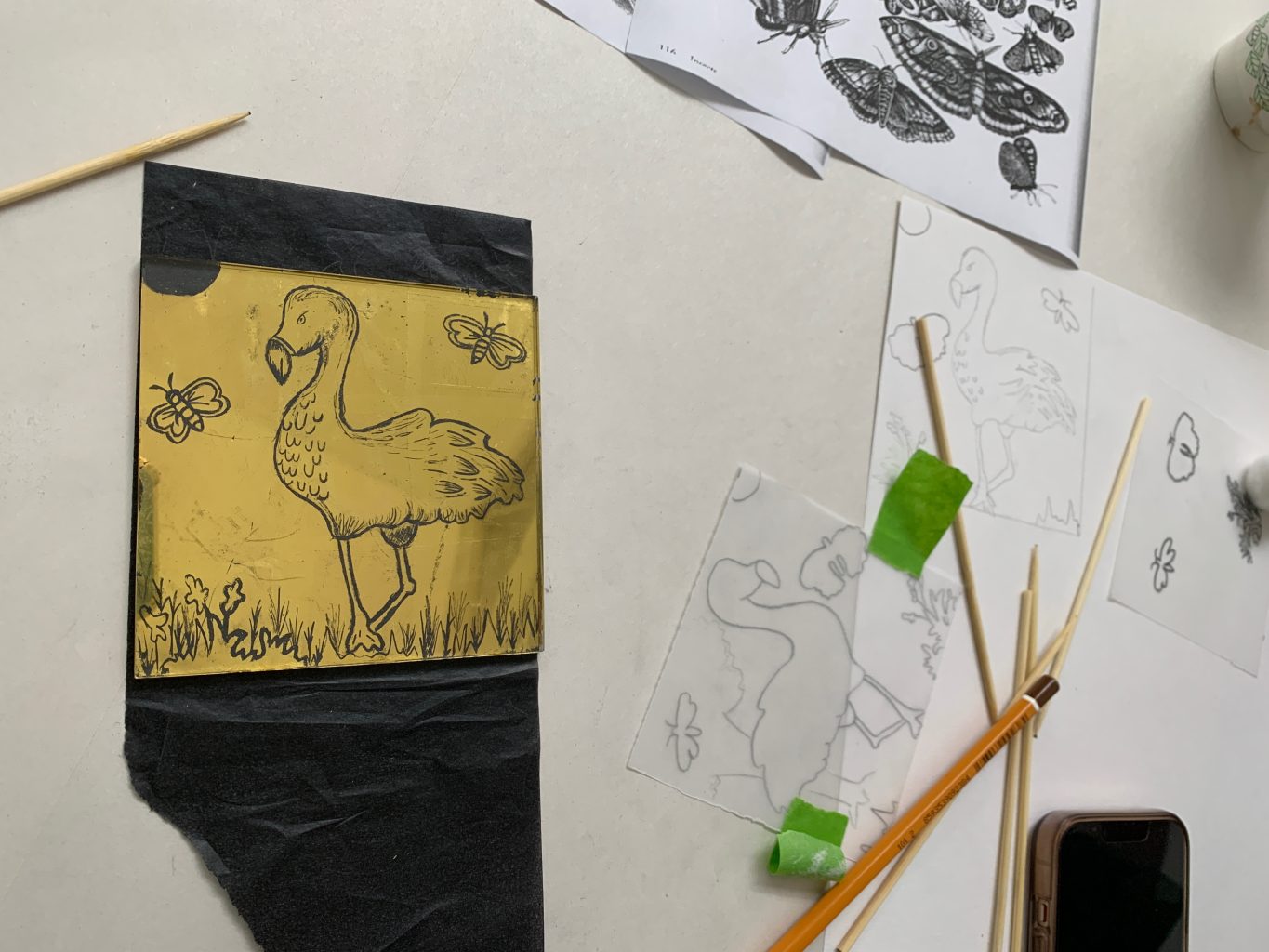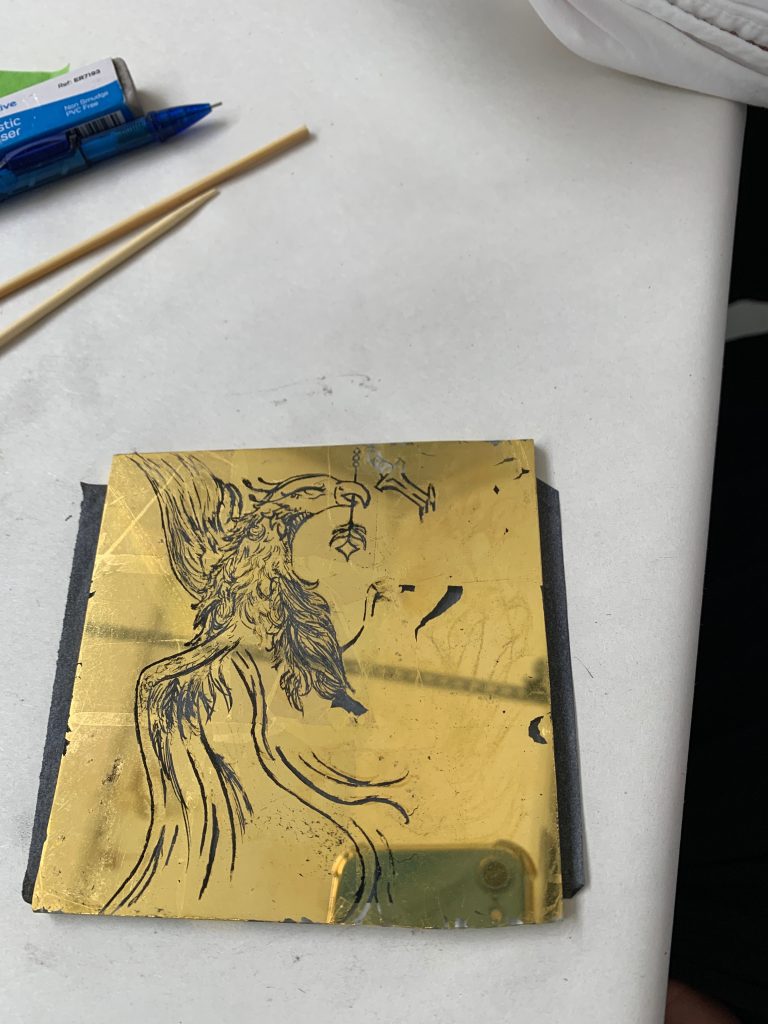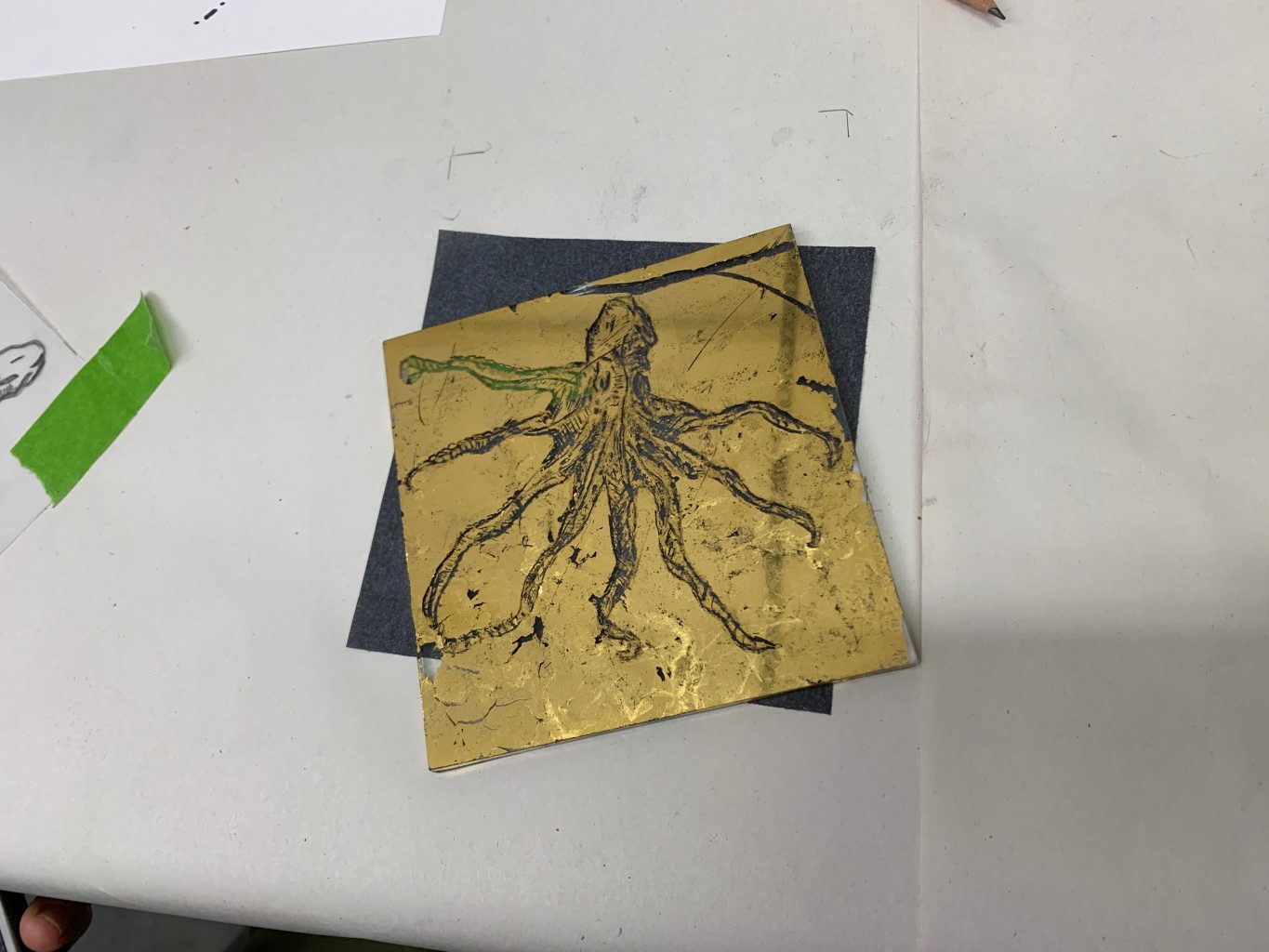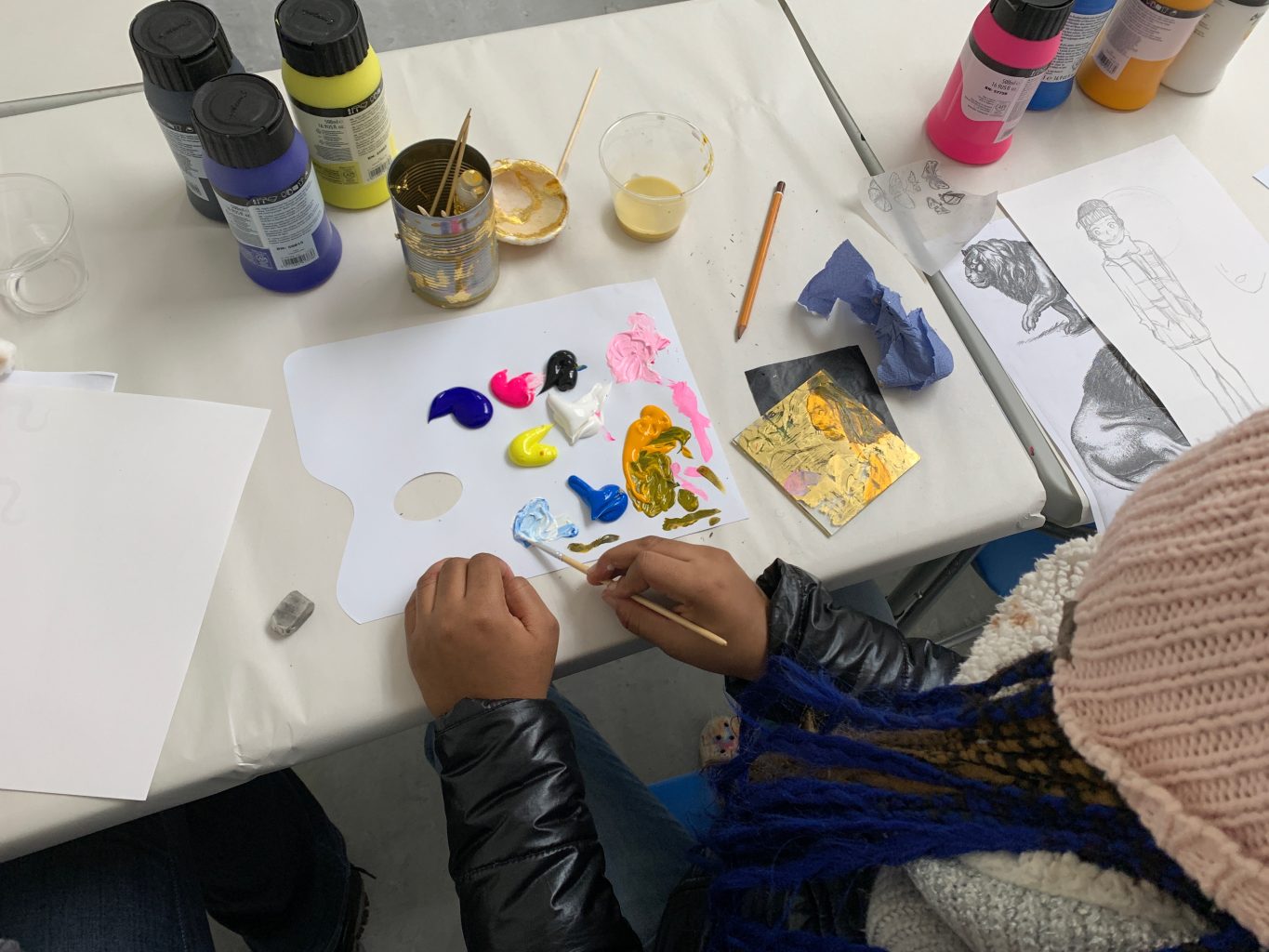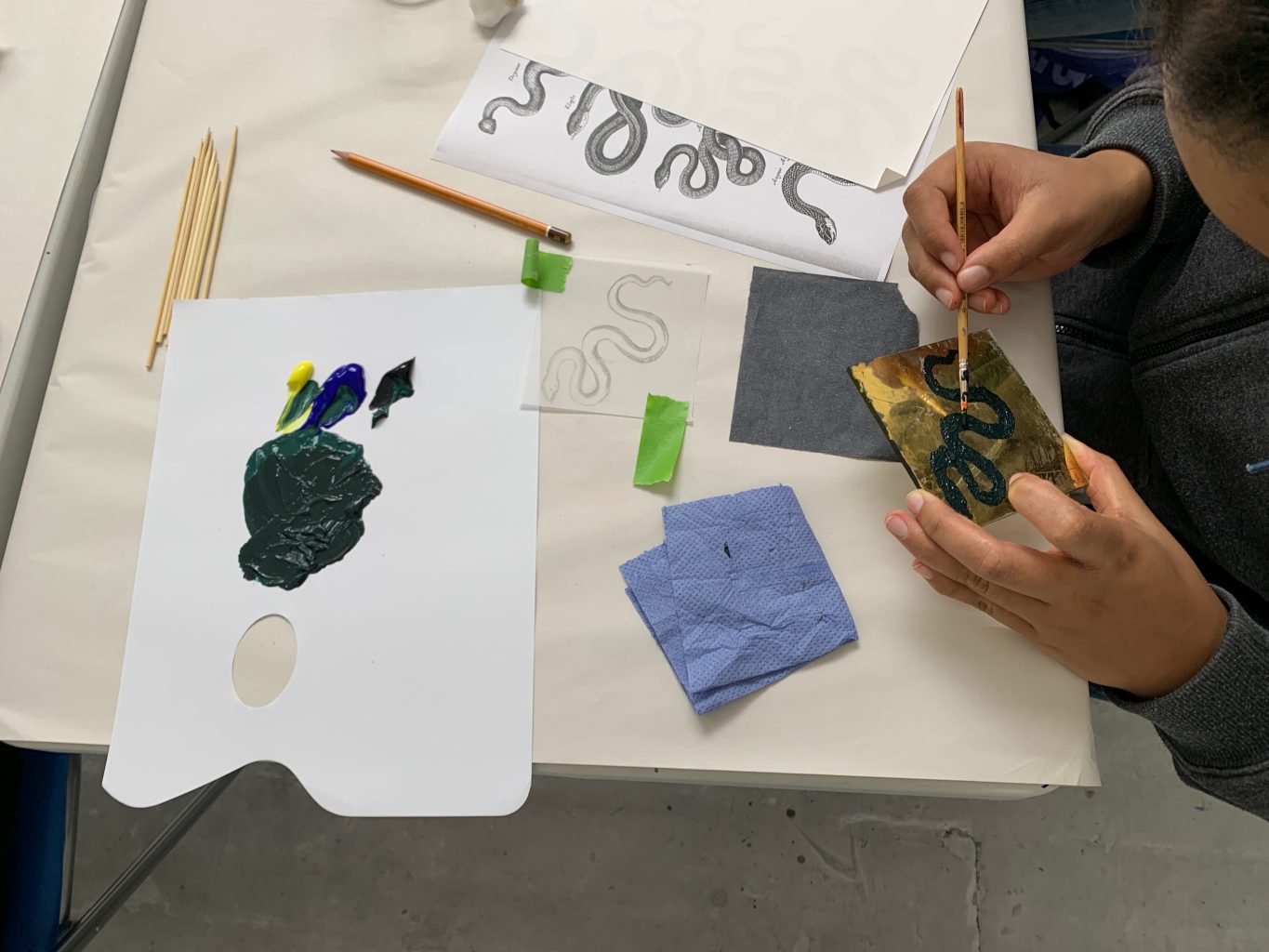 Interested in applying for our 2023/24 Saturday Club? To find out more about the Club and how to apply, sign up to our Club mailing list.