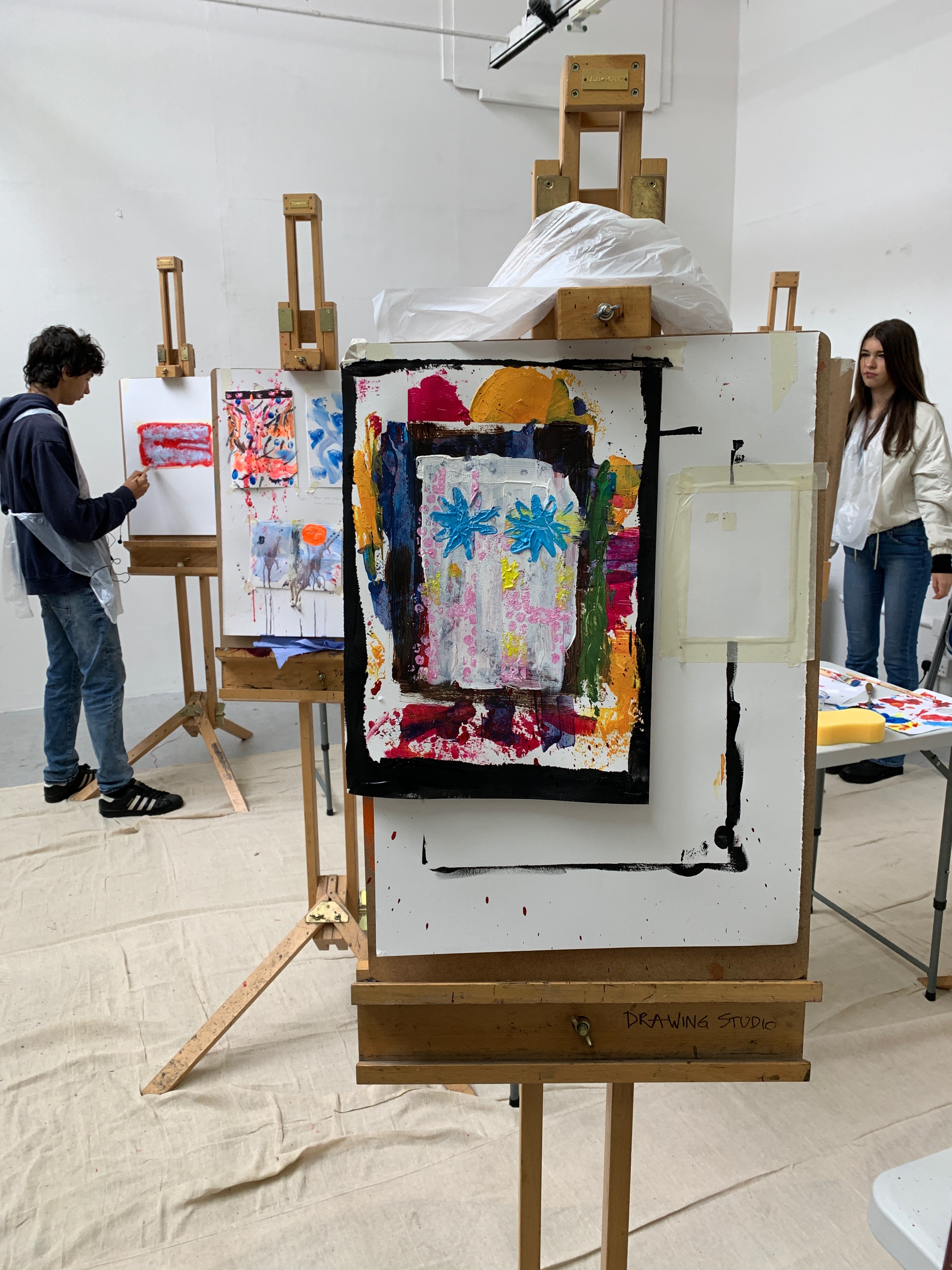 Over the past two Club sessions, Members have been exploring how textures make them feel.
Tutor Kate Dunn writes:
Expanding on our investigations into colour, language and feeling: our second session asks, how does texture make us feel? What happens when we pair a Barbie pink with a scab-like crust, or a mud brown with a high gloss shine?
The students brought their own phrase to make an abstract painting from – sources varied from poetry, film, tv and music. Together we began to question harmonies, contrasts, paintings that shout and paintings that whisper.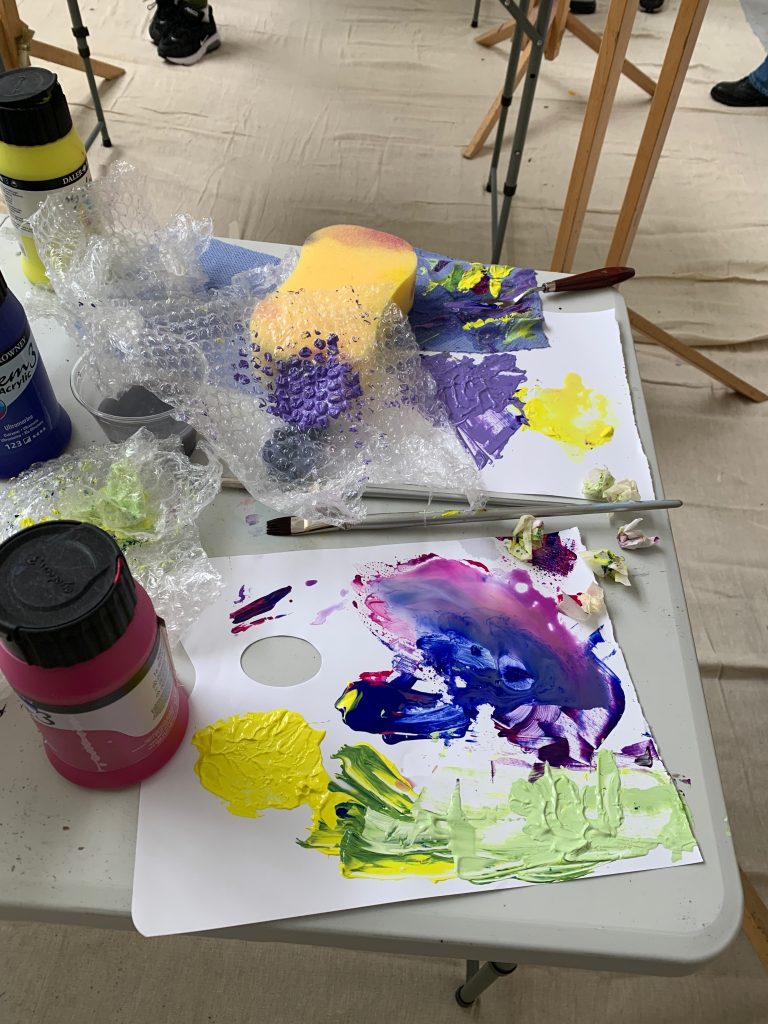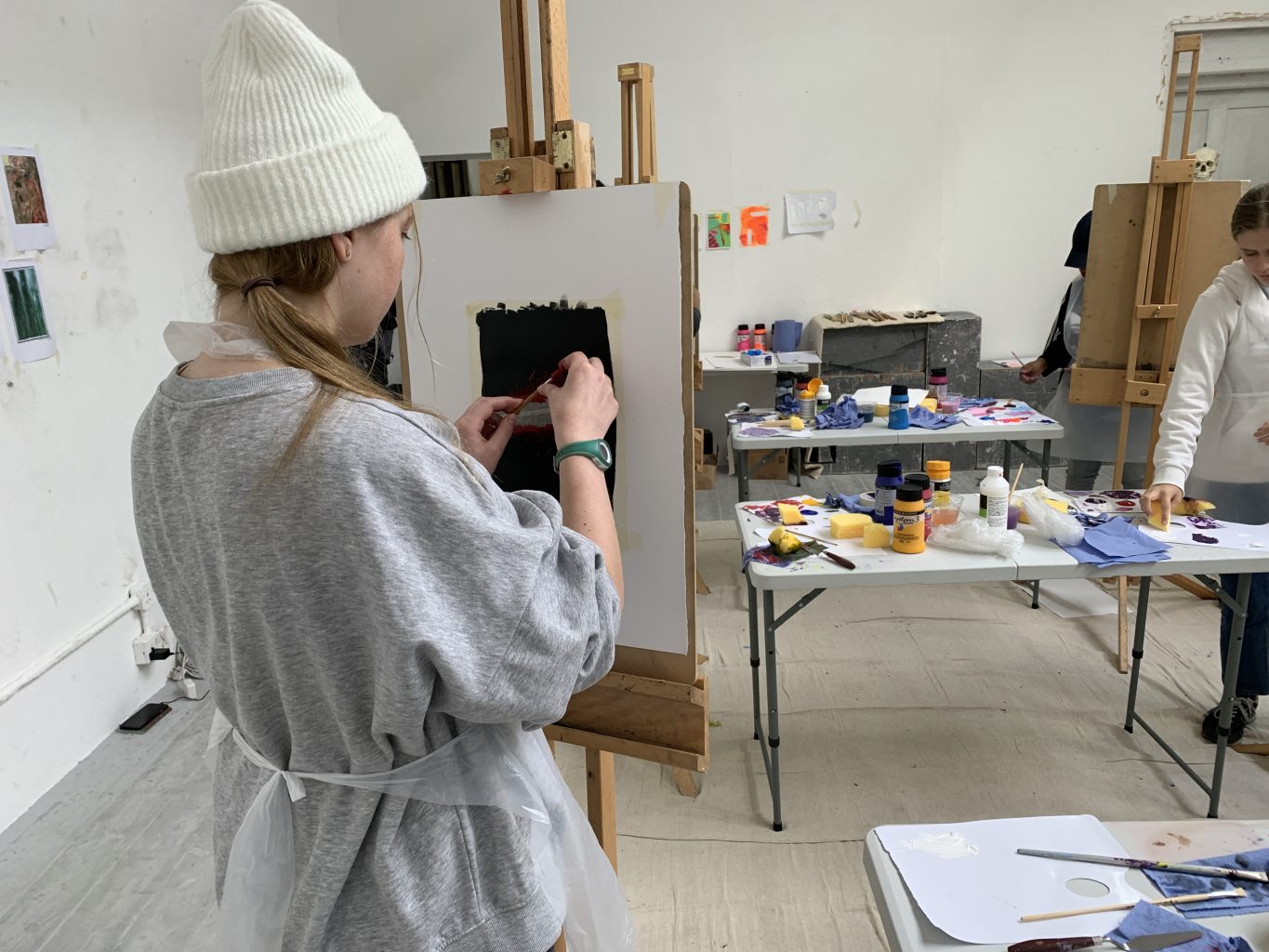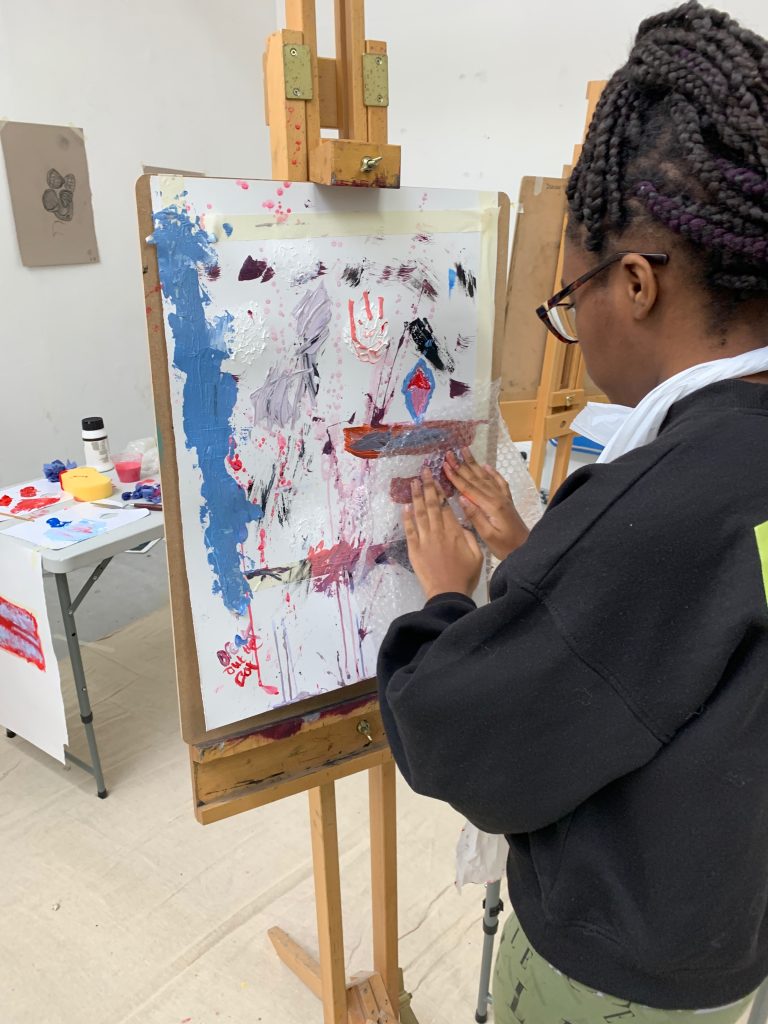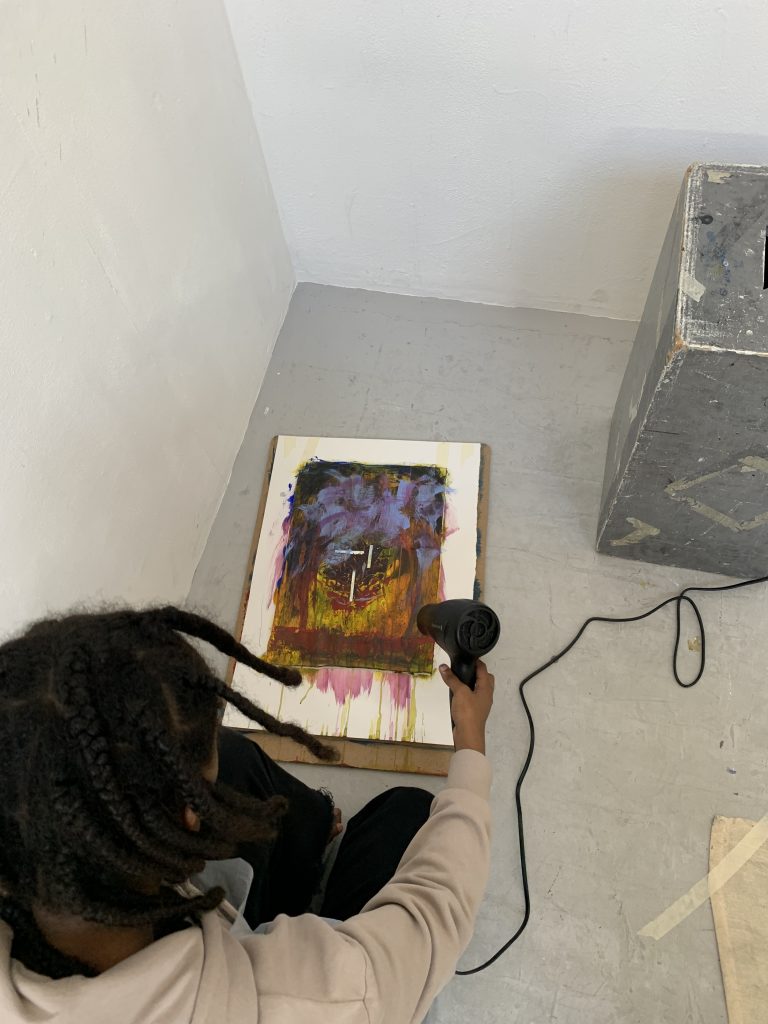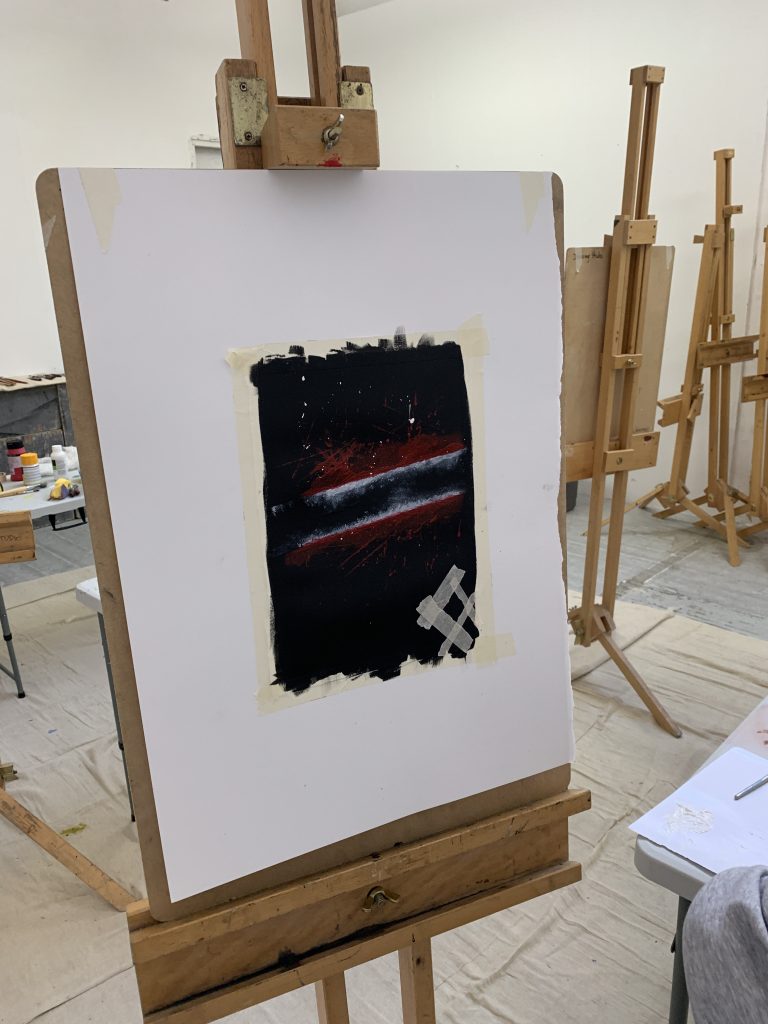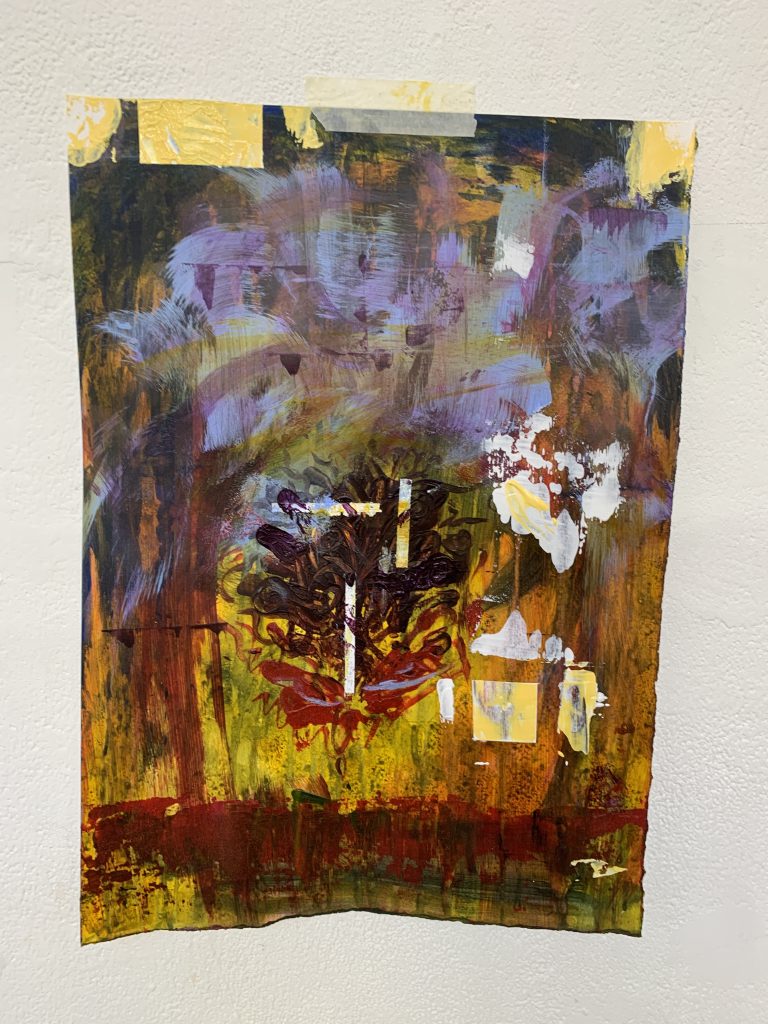 Interested in applying for our 2023/24 Saturday Club? To find out more about the Club and how to apply, sign up to our Club mailing list.