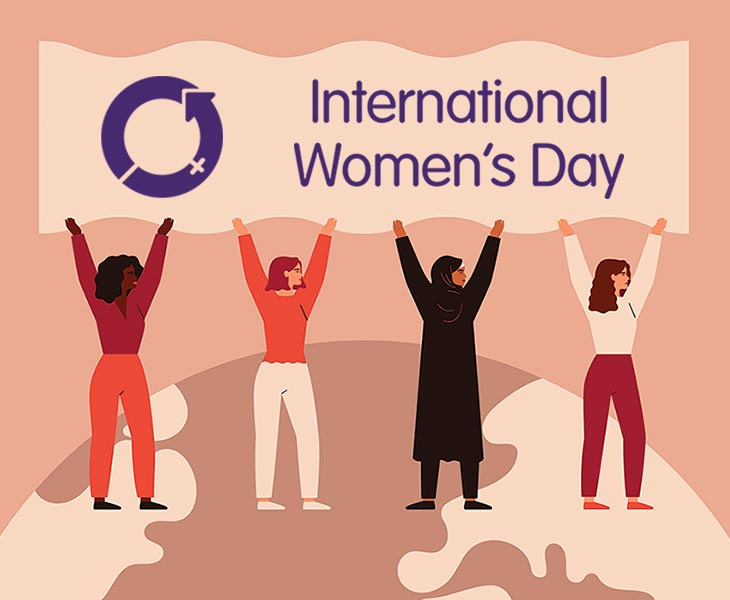 On International Women's Day, we're taking the opportunity to celebrate the inspiring and talented women that help make the Art School a thriving centre of excellence and creative endeavour. So many amazing women in the Art School's community are experts in their fields, strong leaders, inspirational teachers, talented artists, master crafts people, supportive mentors and organisational gurus – and we applaud them all!
We decided to find out more about two of our awe-inspiring women leaders, Heather Newton and Dr Marina Sokhan, and ask them three questions about their professional accomplishments and motivation.
© Chapter of Canterbury
Heather Newton, joined the Art School as Head of Historic Carving in September 2020, following 14 years in senior Conservation and Stonemasonry positions at Canterbury Cathedral, one of the most revered historic buildings in the country.
Heather trained in Fine Art, Stonemasonry and Conservation, most latterly receiving an MSc Buildings Conservation Technology and Management from Heriot-Watt University in Edinburgh. At Canterbury Cathedral, she had a leading role in many major projects, including 'The Canterbury Journey', a major five-year development to conserve and safeguard the Cathedral's heritage and enrich the visitor experience. Heather also developed, and is a founding member, the Cathedrals' Workshop Fellowship, a training initiative run in partnership with eight other cathedrals and the University of Gloucestershire.
As well as a high-profile career at first Canterbury Cathedral, and now the Art School, Heather has a successful, long-running practice with her husband Gary, hand designing and carving beautiful memorials in stone and wood. She was awarded the Master Mason Certificate by the Worshipful Company of Masons in 2012, and has been granted the Freedom of the City of London.
Q. What is the most important lesson you've learnt in your career so far?
A. If you don't know the answer to something, ask someone who does!
Q. Have you been inspired and encouraged by a female mentor and how did they help you to succeed?
A. I was inspired and encouraged by a female mentor, who was neither line managing me nor concerned with my area of specialism, but worked within the same organisation. She taught me to value my contribution and not to be afraid to speak truth to power.
Q. What do you love most about your job?
A. The people I work with and the variety of challenges my work has presented me with. I really enjoy working as part of a team. Historic buildings conservation and training are both collaborative enterprises and being able to combine the two has been a source of great joy and fulfilment.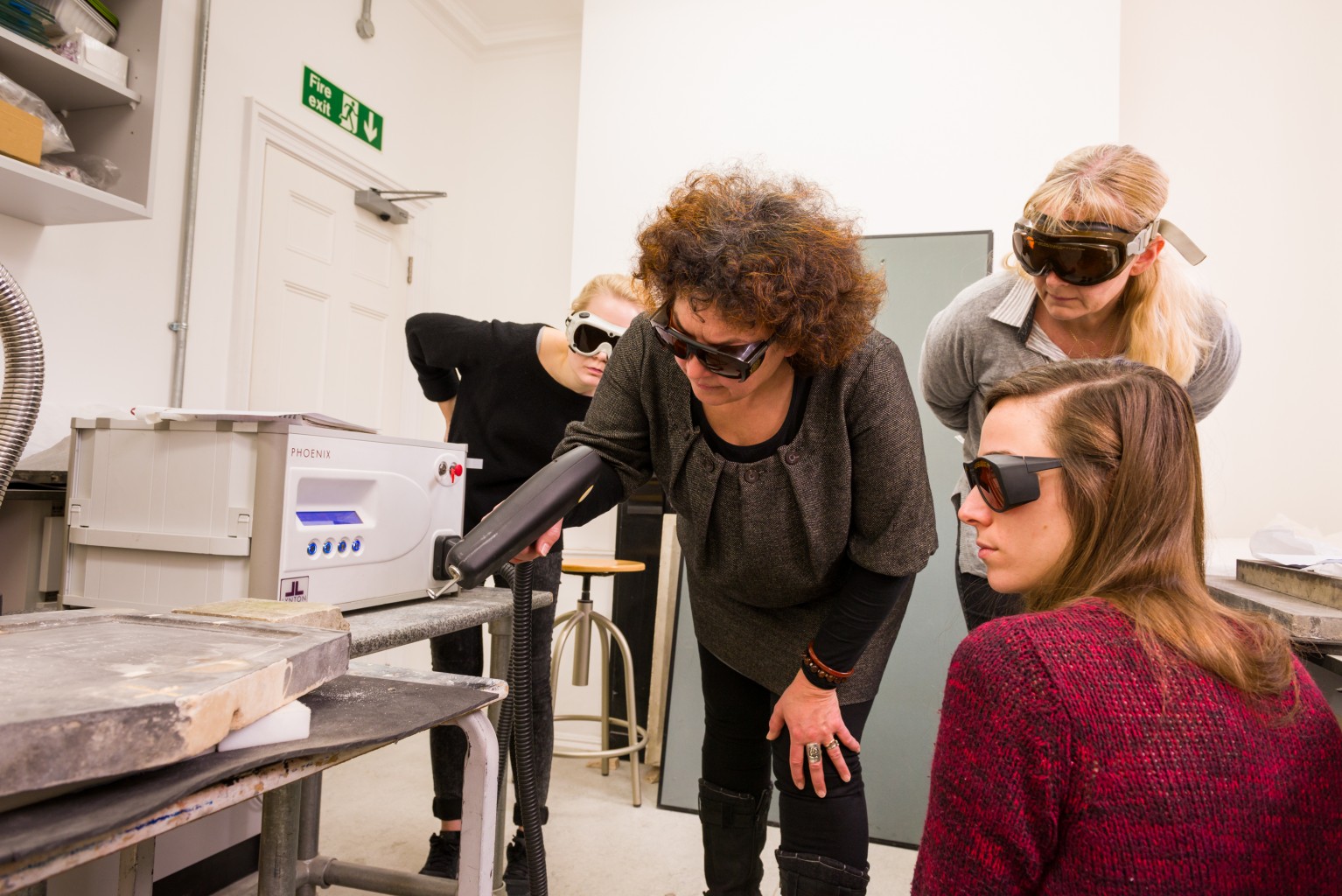 Following an MSc in Physics (Optics and Spectroscopy) at Kiev State University, Dr Marina Sokhan, Head of Conservation, started her career as a research engineer specialising in infrared spectroscopy and electrophoresis of organic complexes at the Kiev Institute of Plant Physiology. After lecturing in physics at the Kiev State High School, she moved to the UK to lecture in higher mathematics on the international baccalaureate, and went on to gain a BA (Hons) in Fine Arts Evaluation and Art History.
After completing a PhD in Conservation Science at the Materials Department, Imperial College London, during which she collaborated with the Victoria and Albert Museum, Tate Gallery and the Natural History Museum, she was appointed Senior Conservation Tutor (materials science and laser cleaning) at the Art School and actively helped to develop the department's LASER technology section. Marina became our Head of Conservation in 2007.
Q. What do you love most about your job?
A. I learn something new every day and there is never a dull moment!
Q. Which of your achievements are you most proud of?
A. Introducing conservation students to natural science. Traditionally people who do art or art related studies are scared of natural science particularly of physics. It's one of my strongest beliefs that the division of art and science when we talk about discovery of the world around us is artificial.
Scientists and artists are doing the same job but using different tools. When I started to teach at the Art School, conservation students had three!!! days of chemistry in their first year and that was it. Now they analyse light degradation of surfaces confidently using Einstein's formulas and laser radiation to clean the dirt. I am very proud of our students and of what we are achieving together.
Q. What still surprises you in your job?
A. In conservation and education there is no such thing as a ready recipe. Every project is unique, and every student is unique. It still surprises me how kindly my colleagues help me to do my job.
We are currently accepting applications to study in 2021/22 on our Historic Carving and Conservation undergraduate and postgraduate courses. You can find out more about Historic Carving here and Conservation here.