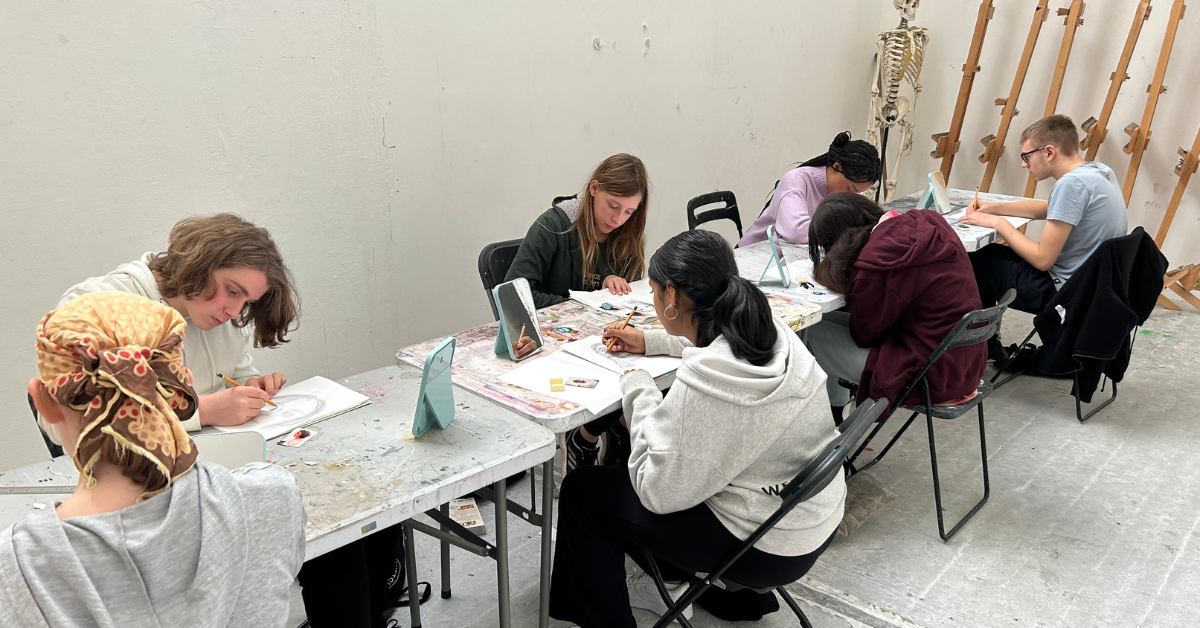 Wishing a warm welcome to our 2023/24 City & Guilds of London Art School National Saturday Club members as they dive into heritage crafts and begin their creative journey!
Saturday 11 November marked the first week of this year's club, which has opened with our young creatives exploring self-portraiture. Each member will create an artwork that will be displayed at Central Saint Martins as part of the National Saturday Club's London visit.
Guided by tutor Tom Merrett, our 3D members started laying the groundwork for their wax bust carvings. They began by studying their faces using mirrors to draw a self-portrait, which they drew in hand-crafted notebooks made at the beginning of the class. After this, the members moved on to creating the armatures for their sculptures.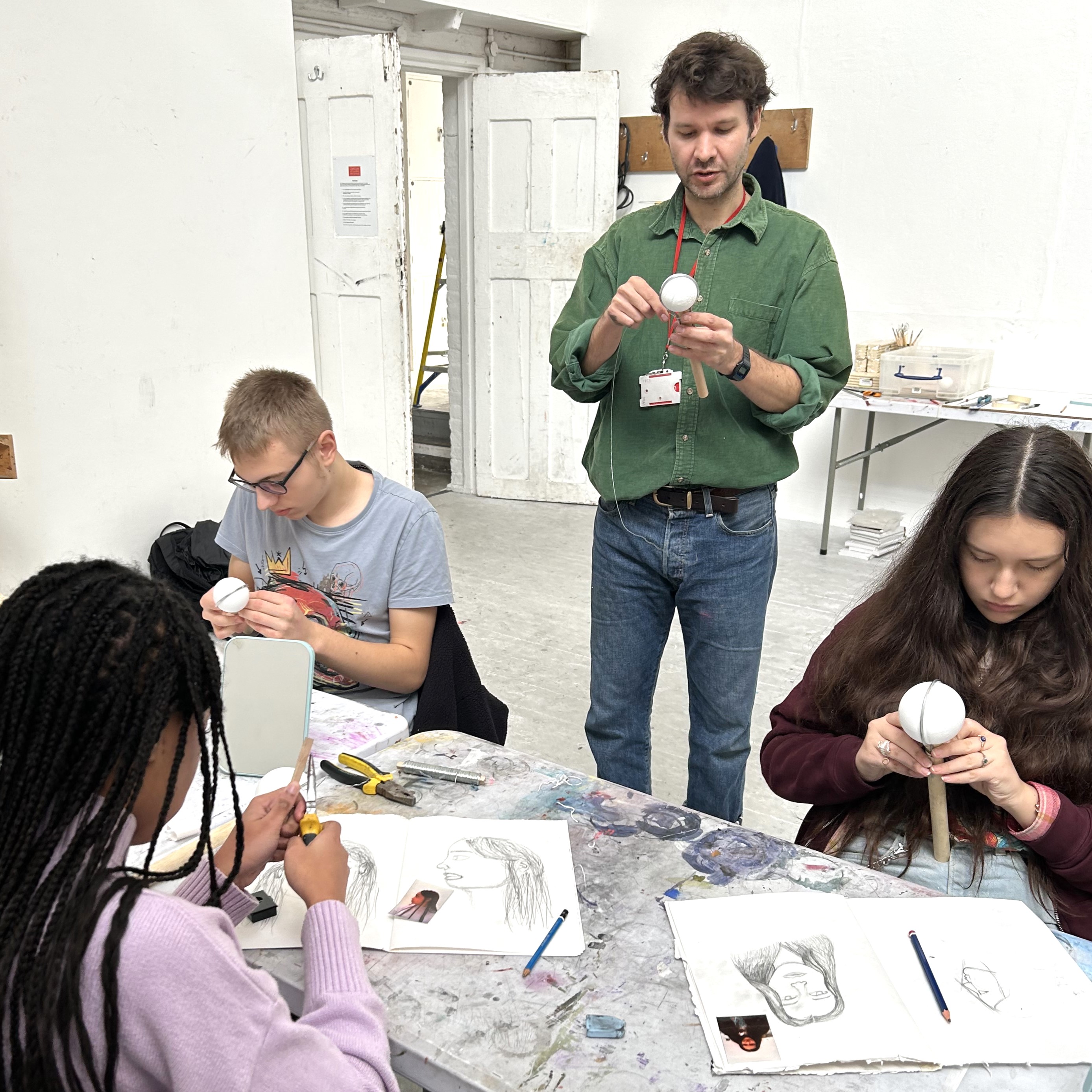 Our 2D members, taught by tutor Sarah Davis, began their mediaeval illuminations. Taking inspiration from their identity, the students created miniature drawings not limited to portraits, favourite animals, flowers and roman letters. The group then moved on to gilding. Using miniatum ink and real gold, they used the heat of their breath to create glittering and delicate images.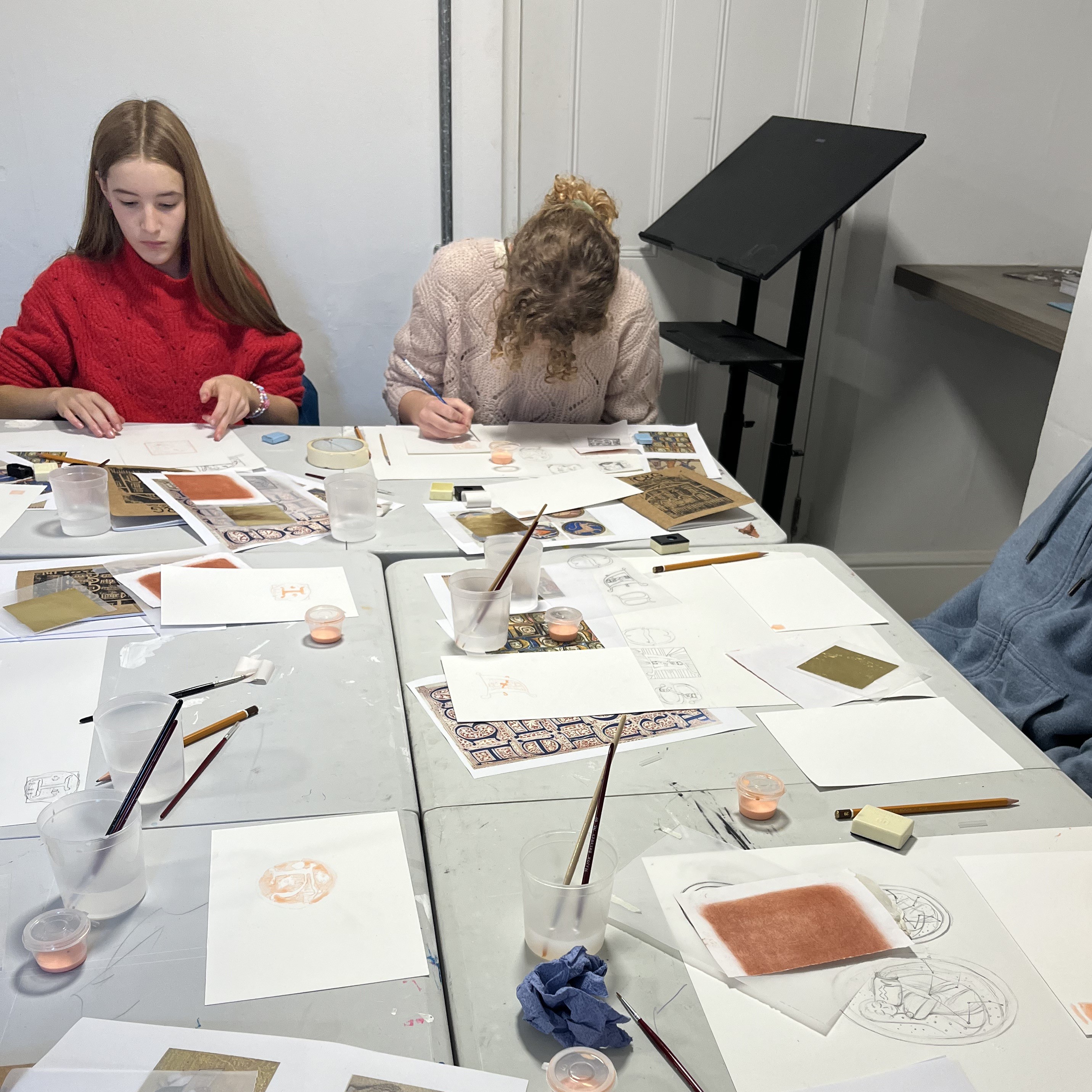 Thank you to our members for working so hard this first class, the work is looking incredible already. For the next few weeks, they will be working on their self-portraits with Tom and Sarah. We can't wait to see the finished work!
Additional spaces available
We have just had two spaces become available in our '2D Heritage Craft Skills and Making' National Saturday Club. If you know a young person (13-16) wishing to develop their creativity and explore a range of different media, please share this opportunity and invite them to submit their application.
To apply, please visit the National Saturday Club website, or email Hope Turnbull, our Widening Participation Assistant, at h.turnbull@cityandguildsartschool.ac.uk.