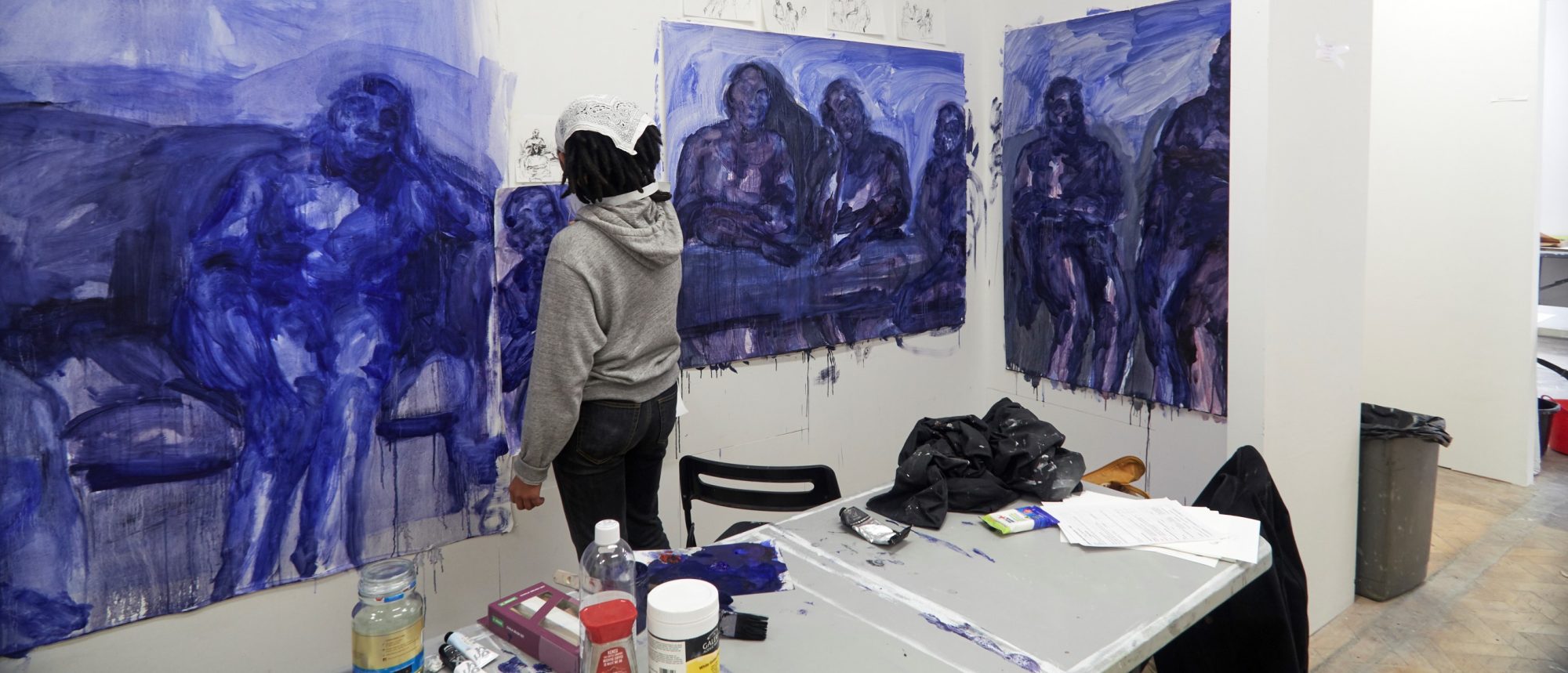 Our Open Days for prospective students interested in postgraduate 2024/25 study are now LIVE >>
This year, we will be running school-wide undergraduate and postgraduate Open Days, in which we will host attendees across all courses. This will give you a chance to meet fellow prospective students across all disciplines alongside experiencing the Art School and learning more about the Fine Art course.
IN-PERSON OPEN DAYS
Attending an in-person open day is the best way to get a feel for life at City & Guilds of London Art School before submitting your application. The event will begin with a welcome from the Art School Principal and a Student Ambassador, after which you will be given a full tour of our workshops and facilities. During this, you will meet the Heads of Department and course staff, and have the chance to chat with current students. After your visit, we encourage you to have an explore around Kennington and the local area.
Our next Open Days will be held on Thursday 19 October 2023, Thursday 23 November 2023 and Thursday 24 January 2024.
ONLINE OPEN DAYS
Registering for one of our Online Open Days is a great way to find out more about the Art School if you are not able to attend one of our in-person Open Days. During this online event, you will hear from the Art School Principal and a Student Ambassador, before joining a dedicated breakout room with the Head of Fine Art. Places are limited for the Online Open Days and so we recommend this option for International Students and those who are unable to travel to the Art School for an in-person Open Day.
Our next Online Open Days will be held on Thursday 16 November 2023 and Thursday 18 January 2024.
We look forward to meeting you!
If you have any questions, please contact us at events@cityandguildsartschool.ac.uk
STUDENT VIRTUAL CHATS
Throughout the year, we run virtual chats with current students. These are a great opportunity to learn more about our courses and talk to students about their experience of studying at City & Guilds of London Art School.