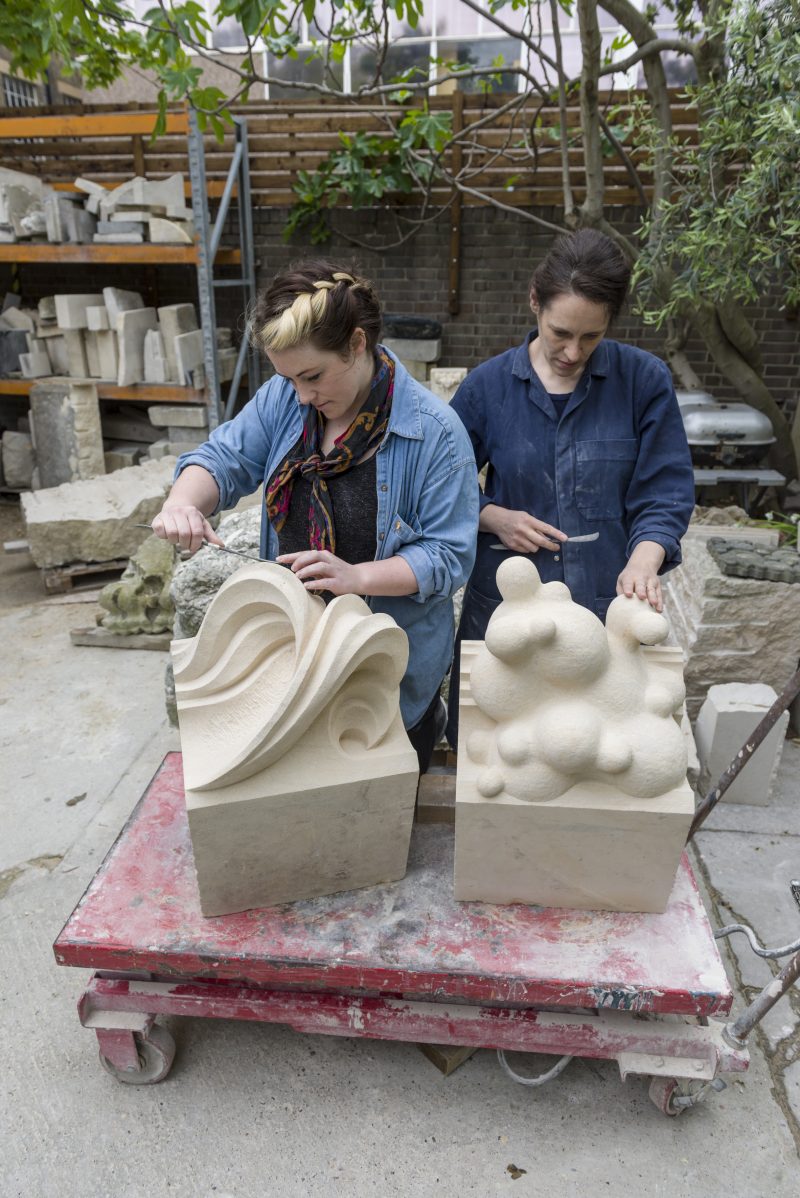 This collaboration with St George's Chapel started in 2005 and has involved an ongoing series of commissions for grotesques to replace eroded sculptures at the famous chapel that dates back to 1348.  The eroded grotesques were Victorian replacements for earlier medieval carvings of unknown designs and the Dean and Chapter of Set George's therefore agreed that new carvings could be commissioned from City & Guilds of London Art School carving students with the theme of 'protecting the sacred space'. This has provided students over the last 12 years with the chance to engage in the whole process of submitting works for commission, responding to a brief for a historic location, making work to a high professional standard that has to survive the weather and deliver on time.
Each year three CGLAS students have been selected, based on drawings and maquettes, and to date students from both wood and stone carving courses have produced over 40 new carvings, many of which have already been sited on the outer walls of St Georges' Chapel.
This video, produced for the exhibition 'Imaginative Sculpture' in 2014, documents the commissioning and selection process for the project.