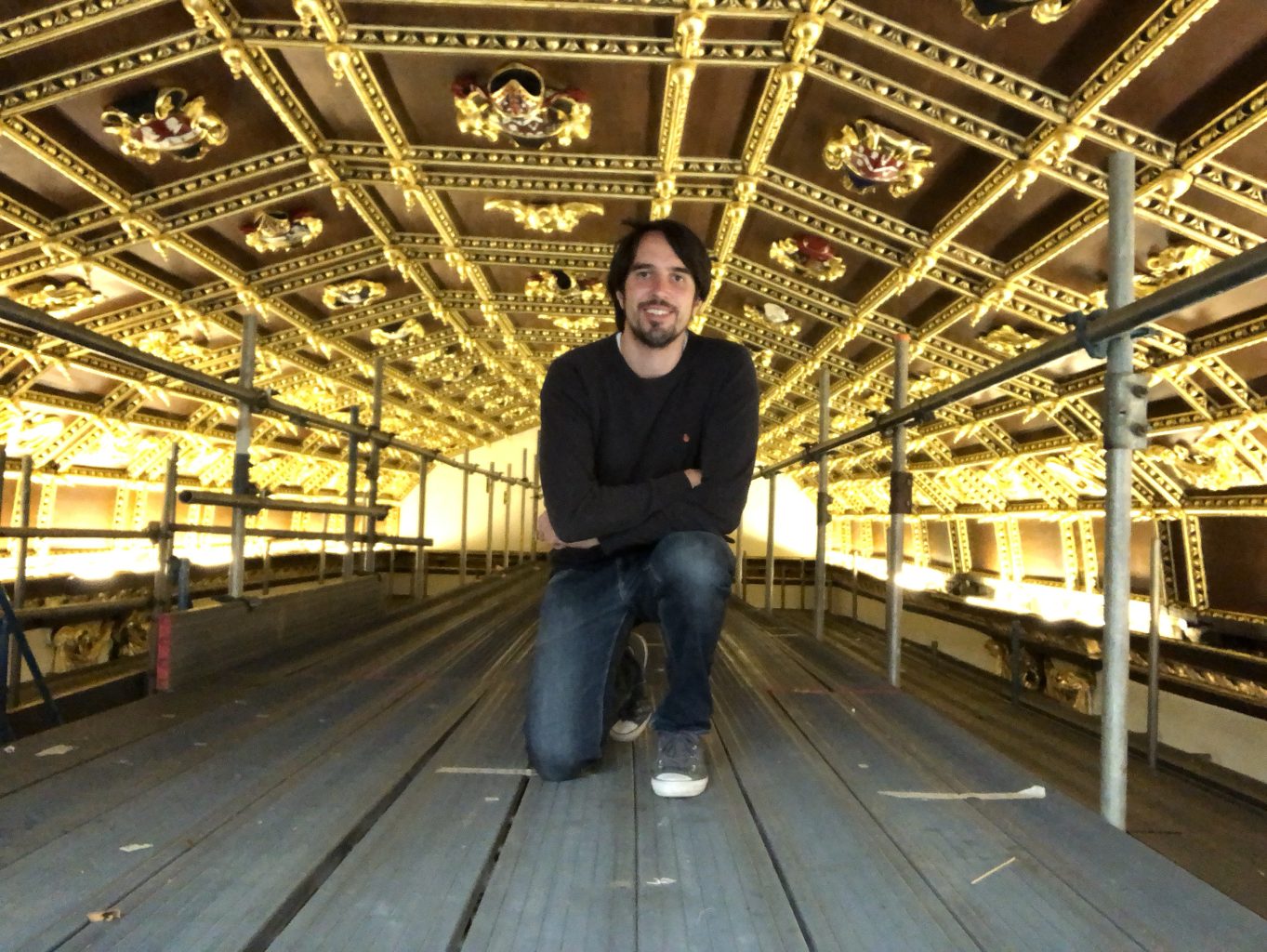 City & Guilds of London Art School is delighted to announce the appointment of Tom Ball as de Laszlo Lead Woodcarving Tutor in the Art School's Carving Department. Tom graduated from our woodcarving and gilding diploma programme in 2008, and has taught on our undergraduate and postgraduate woodcarving courses since 2020. He will be in the post to welcome students to the Art School at the start of the new academic year.
Commenting on his new role, Tom said: "I'm honoured to be appointed as the Lead Woodcarving Tutor. Studying woodcarving and gilding at City & Guilds of London Art School changed my life and has provided me with a fulfilling and challenging career in the industry of carving. I look forward to passing on all I've learned in my experience so far and help students launch their own exciting career as carvers."
Since graduating in 2008, Tom has worked extensively within the field of carving and restoration, working for many of the country's top conservation companies. This has provided Tom with a great opportunity to develop an understanding and a sensitivity for working within many period styles, as well as building a high level of competence for working with valuable and often fragile historic objects.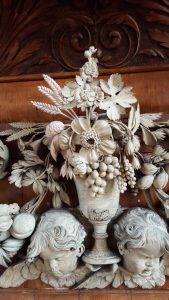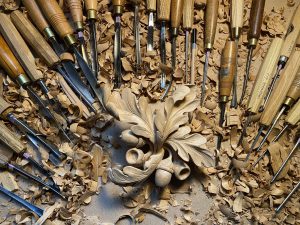 Recent projects include the removal, repair and re-gilding of the entire carved ceiling at Lincoln College Chapel Oxford, restoration of Grinling Gibbons carving at Trinity College Chapel Oxford and carving and gilding the main canopy columns for the Queen's Diamond Jubilee.
Alongside this work, Tom runs his own carving workshop in the National Trust village of Coleshill where, alongside members of the National Trust team, he has developed carving courses for their craft skills centre. In 2021, Tom received the Master Carver Award From the Worshipful Company of Joiners and Ceilers.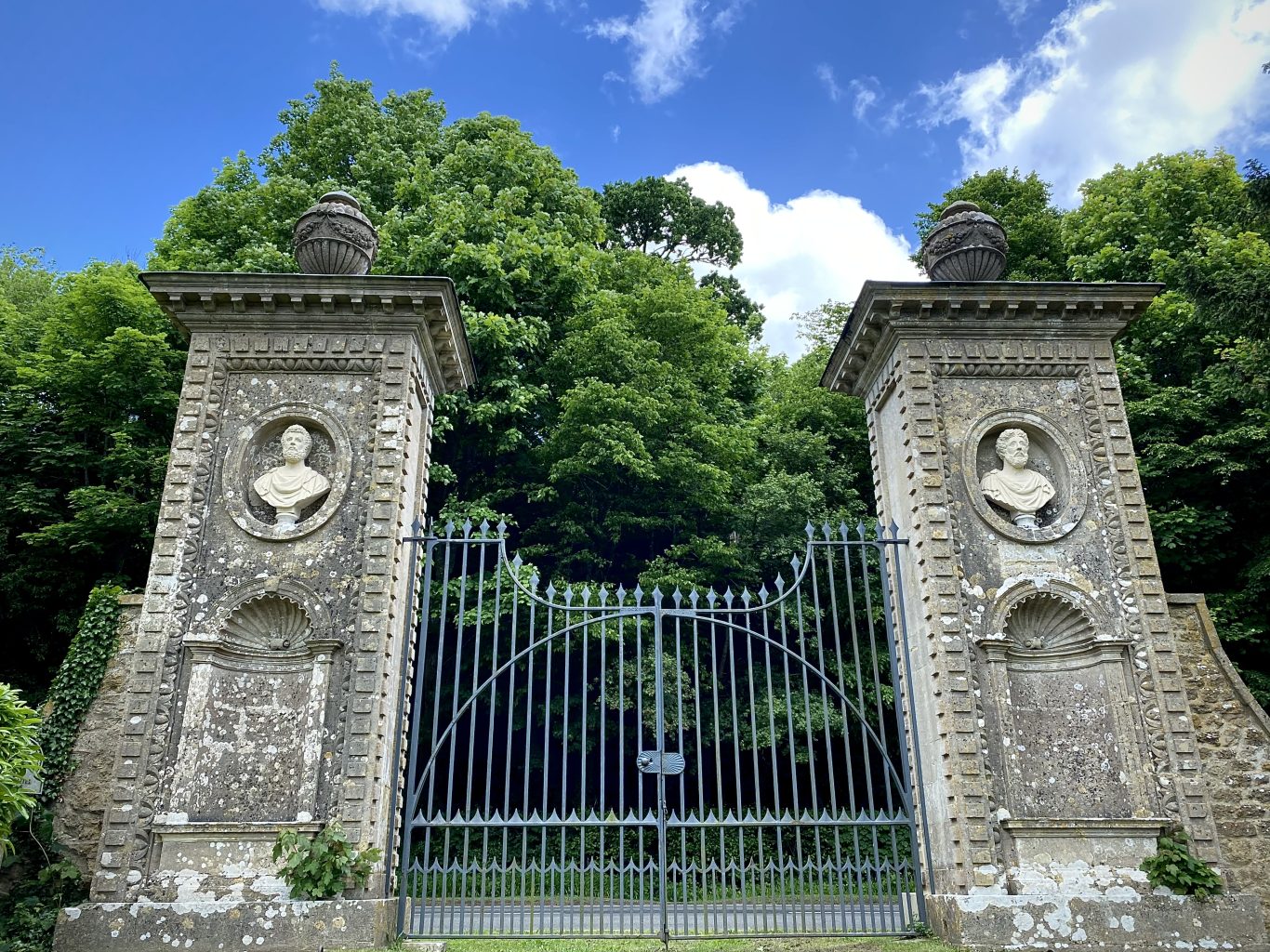 Principal Tamiko O'Brien said of Tom's appointment: We are all so delighted to have Tom join the Art School team in this important role. He is an outstandingly talented and skilled woodcarver and hugely experienced crafts professional. Besides this he has proven to be an excellent tutor,  able to motivate and empathise in equal measure.  He joins the Art School at an exciting moment with a much deserved increase in interest in our woodcarving courses and new outreach initiatives set to champion this unique and fascinating subject area.
We are grateful to the de Laszlo Foundation for their support of the Art School's Carving department and are pleased to recognise their ongoing generous support through the continued naming of this post.
We have a few places available on BA (Hons) Carving: Woodcarving & Gilding to study in 2022/23. Find out more about the course and how to apply here >
Images:
1  Chapel Ceiling at Lincoln College, Oxford – The project involved the removal, carving repairs and regilding of the Chapel ceiling.
2&3  Grinling Gibbons carving at Trinity College Chapel, Oxford – Tom removed, re-finished and repaired the exquisite carvings and replaced all damaged and missing sections.
4  National Trust, Coleshill Estate main entrance – The two busts of Roman Emperors, originally stolen in the 1980's, were carved and replaced.