Students on our BA (Hons) Historic Carving: Woodcarving & Gilding have been working hard over the last few weeks as the course continues through the first term. We're following the progress of woodcarving student Paul Flanagan @paulflanaganartist as his carving and gilding skills develop over the year. Here's our student woodcarver's diary for weeks 4 & 5 of the BA course.
Week 4
Following on from the first three weeks of the course, the initial two days of the week centre around woodcarving and this week the students are continuing to develop the acanthus leaf carving they started last week. With the support of Woodcarving Tutor Tom Ball, the students carefully refine their carving and the acanthus leaf shape becomes more clearly defined.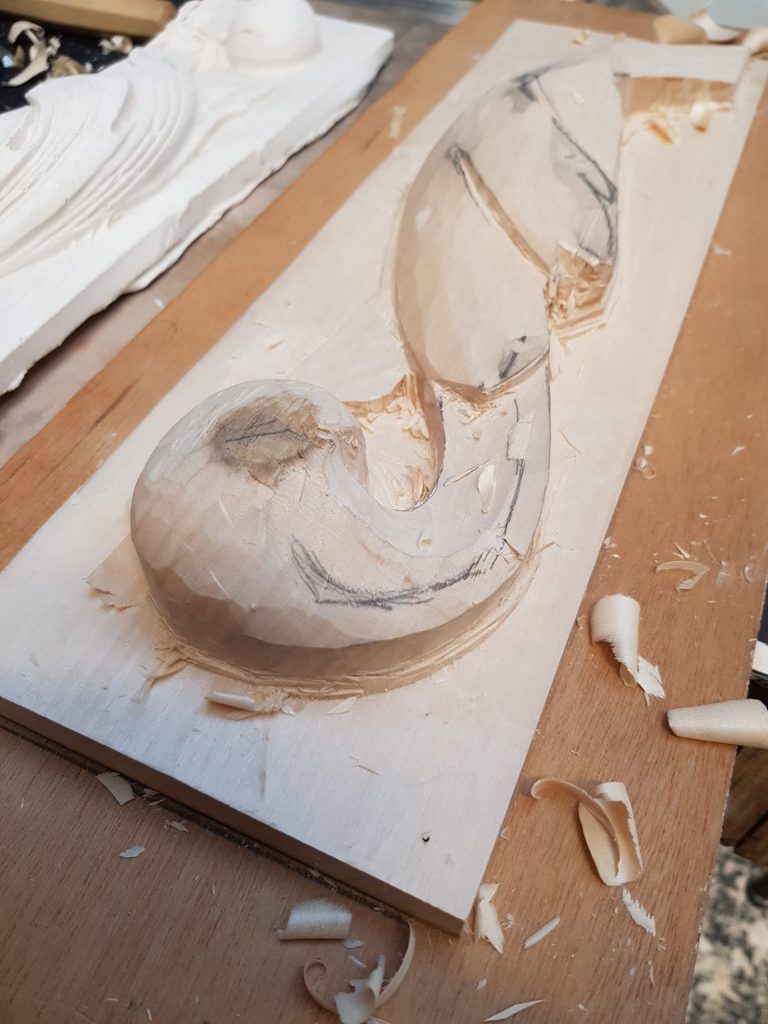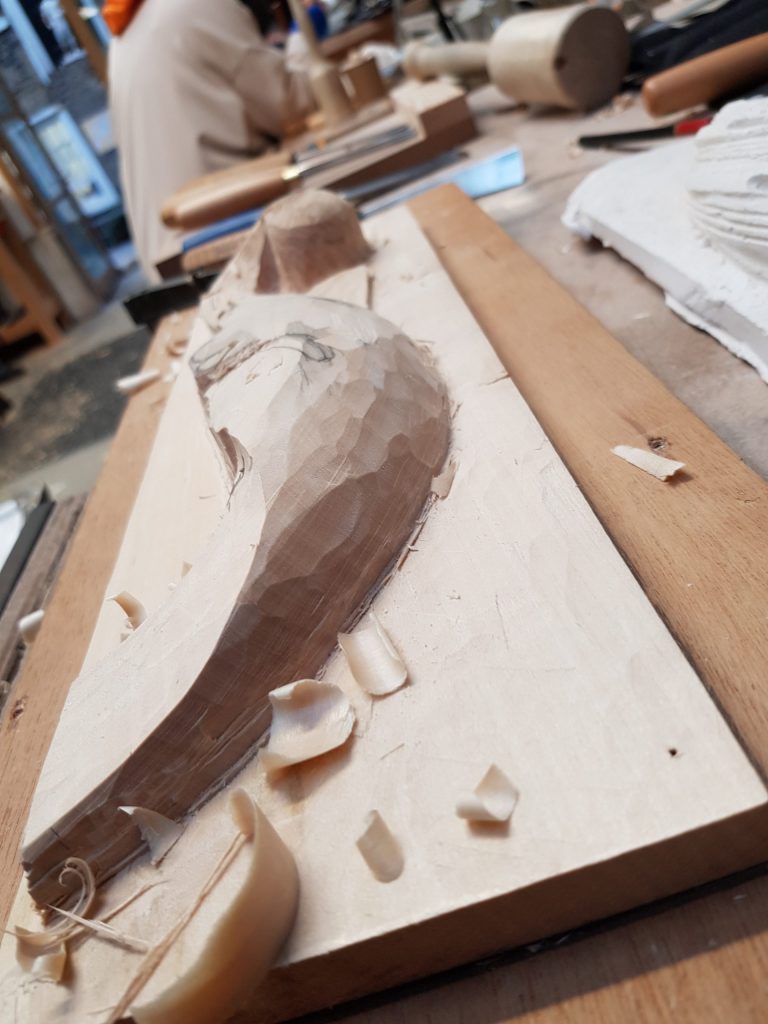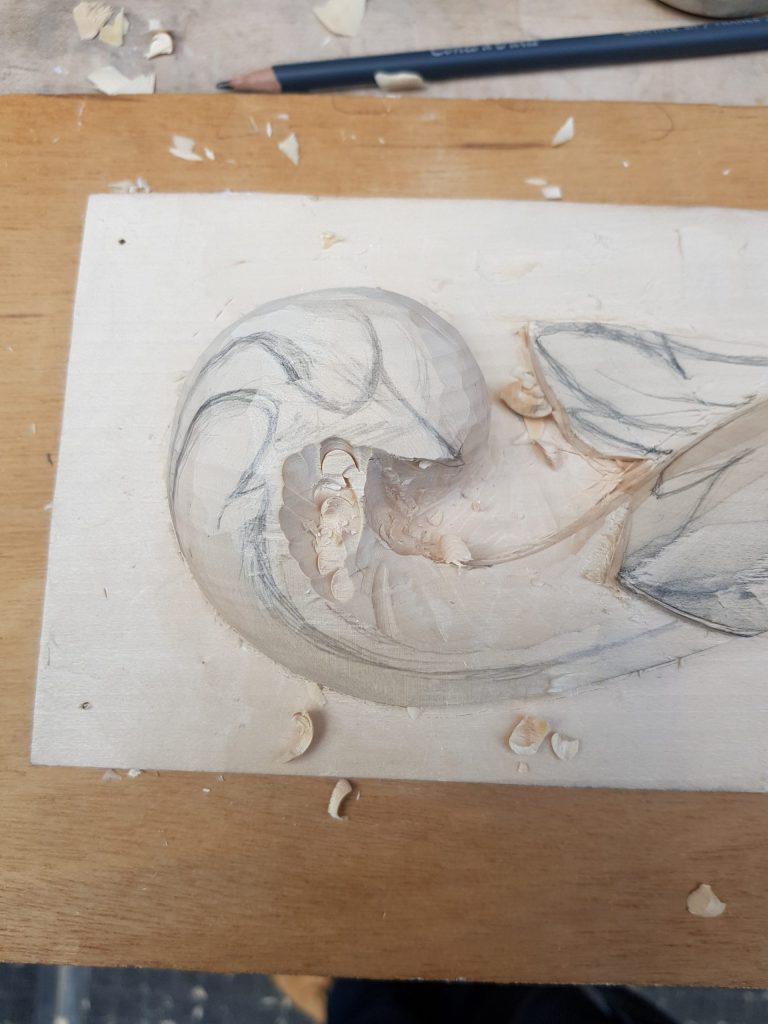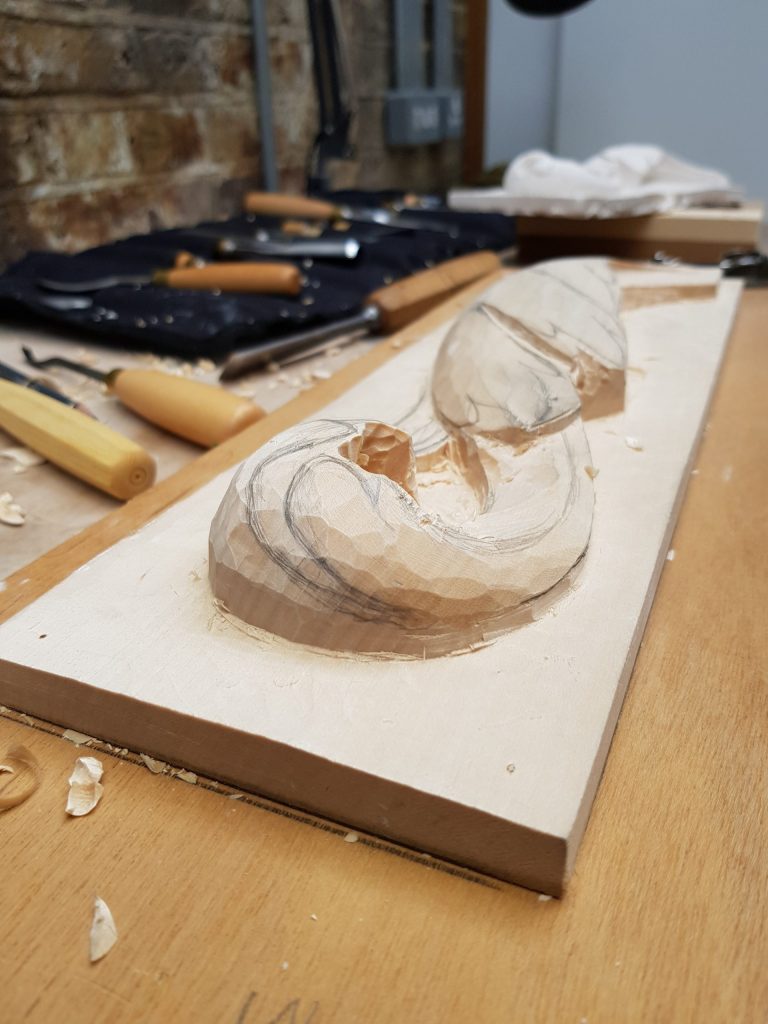 By the end of the two-day session, Paul's acanthus leaf carving is in great shape, starting to accurately reflect the form of the plaster model he is copying. Amazing work Paul!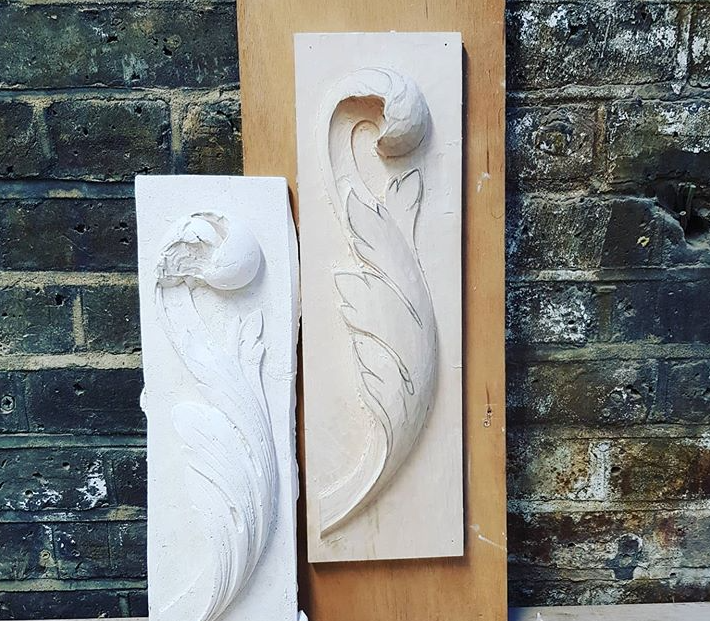 The second half of the week focuses on developing the carvers' drawing skills with our Drawing Studio Manager and Tutor Diane Magee. The first drawing lesson encourages the students to think about form and structure rather than a finished drawing. So Paul's brief is to draw the structure of a leaf, using a black Conte crayon, without including the leaf's outer edge or cells.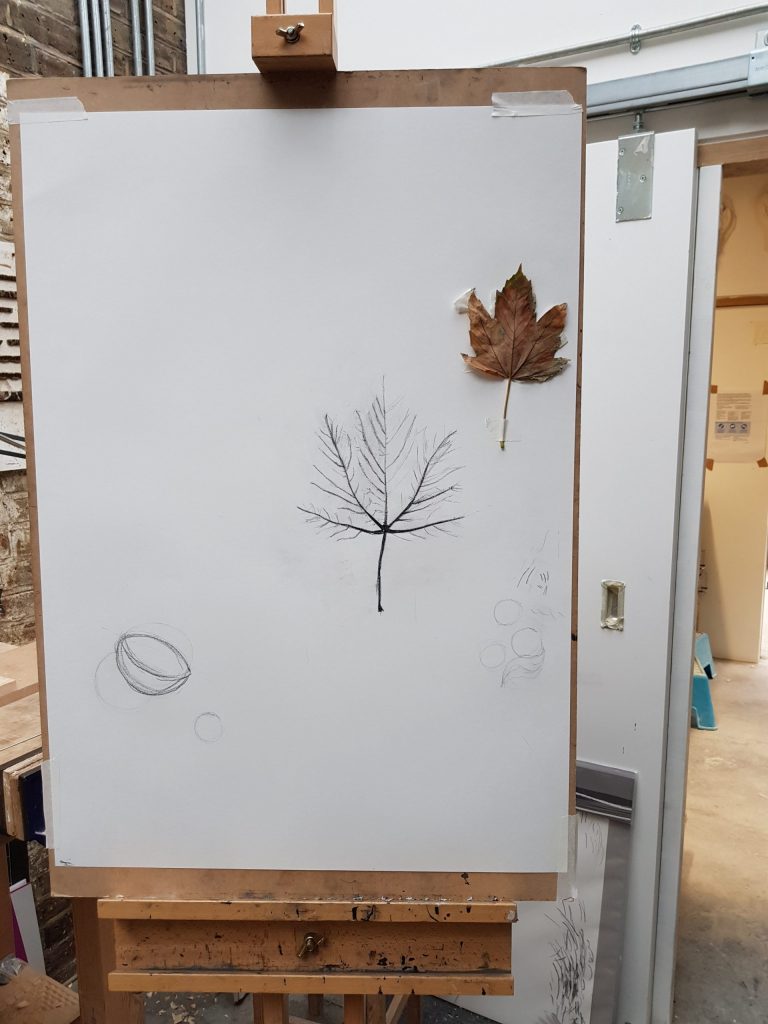 This drawing workshop is followed by a series of first thoughts and sketches of dried leaves and then peppers. First thoughts and sketches are quickly-drawn small images of an object using swift turns of the wrist to create soft strokes that can be altered and refined as you go.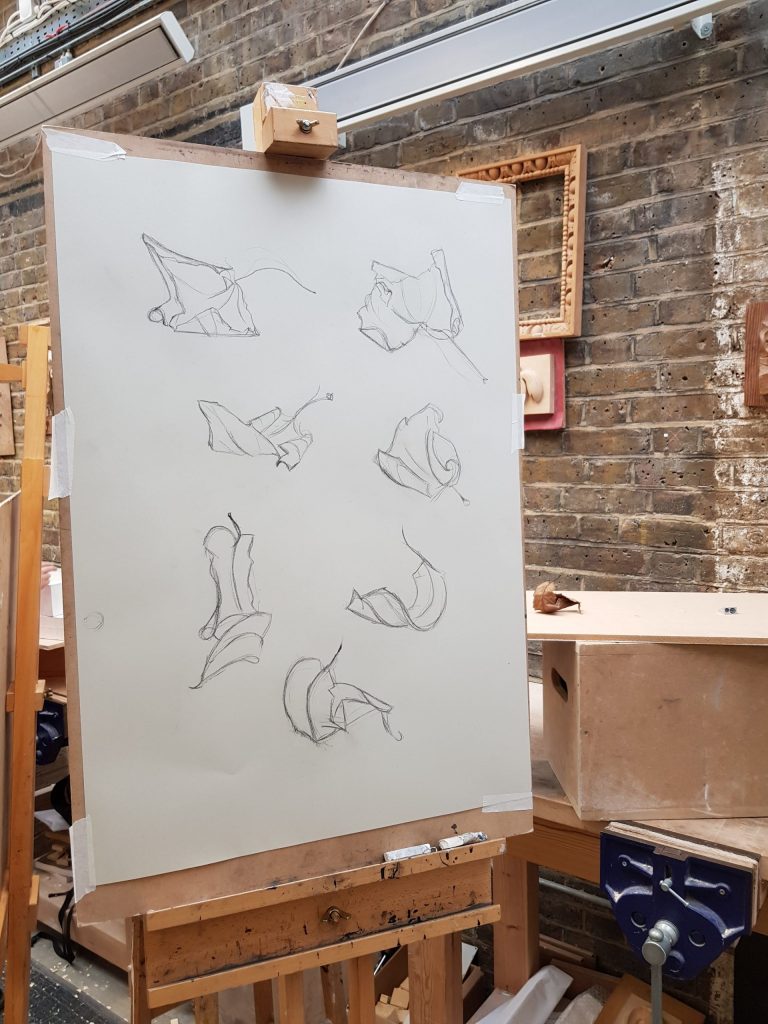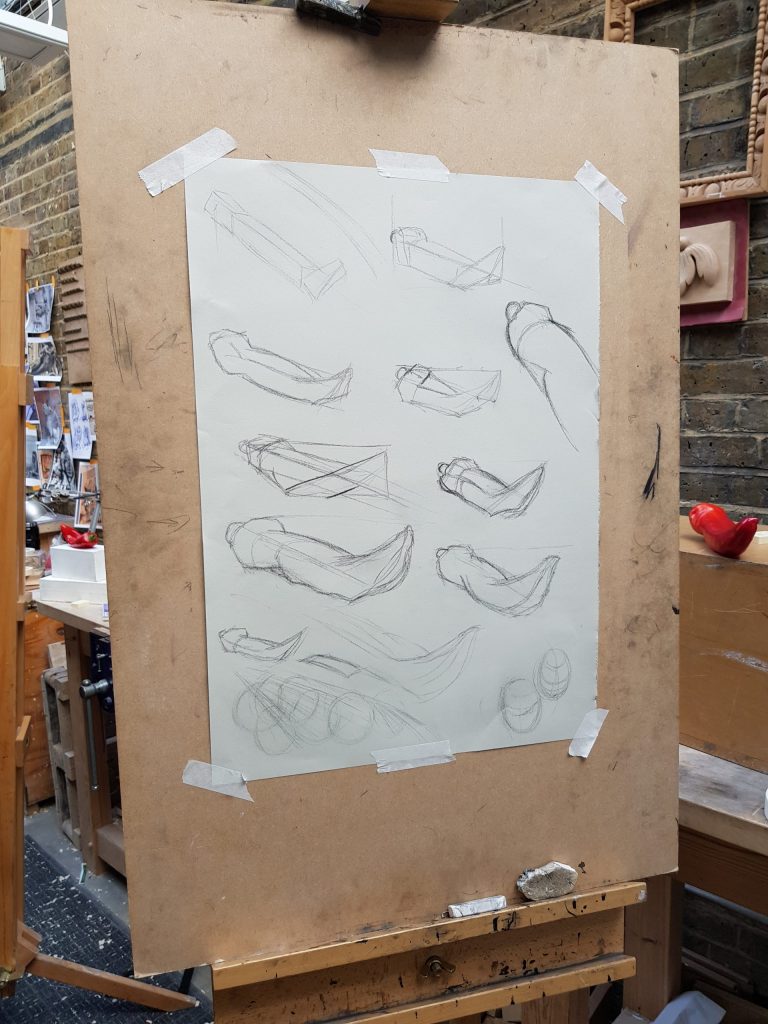 Week 5
The next two days are the final sessions allocated to the acanthus leaf carving, although the students will have the opportunity to go back to their acanthus carving at a later date if they want to. So the next two days are spent carving ever finer details into the acanthus leaf, using smaller gouges, and finishing the shaping.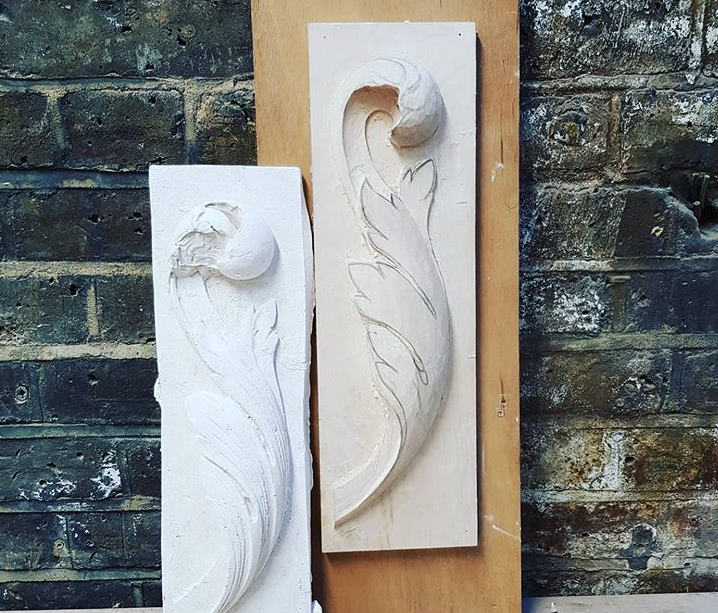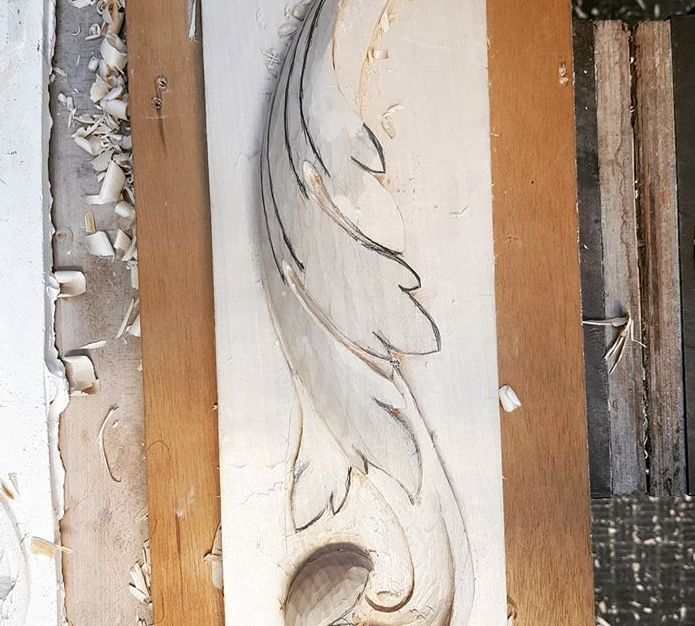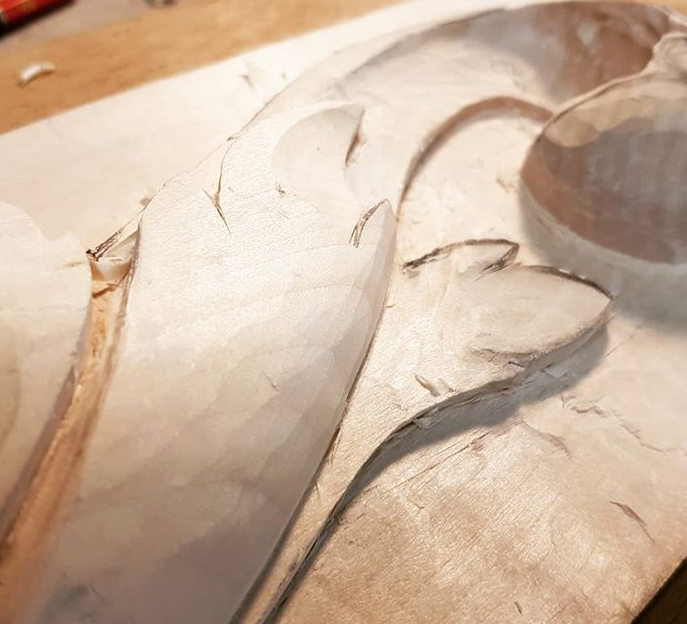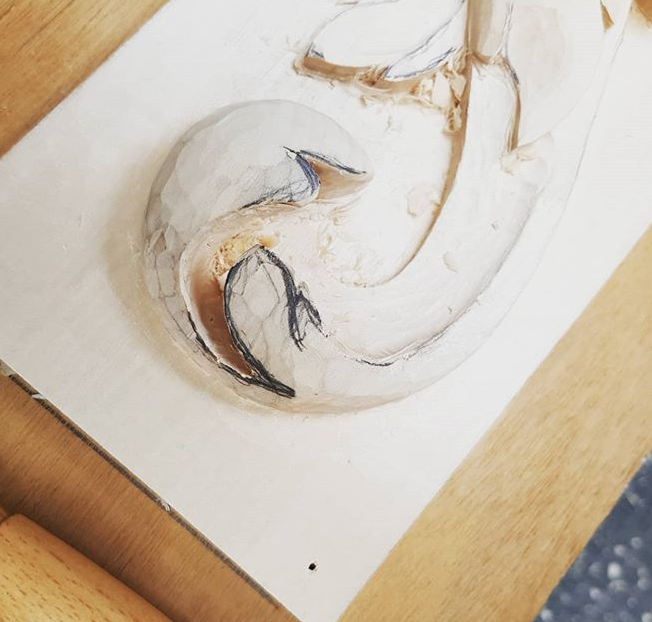 At the end of the two days, the acanthus carvings look really impressive (see Paul's carving below). Paul says, "I am mostly happy with the piece but I did make a few mistakes; like the smaller leaf on the head is far too small but as this is my first carving I think I've done pretty well." So do we Paul, so do we!!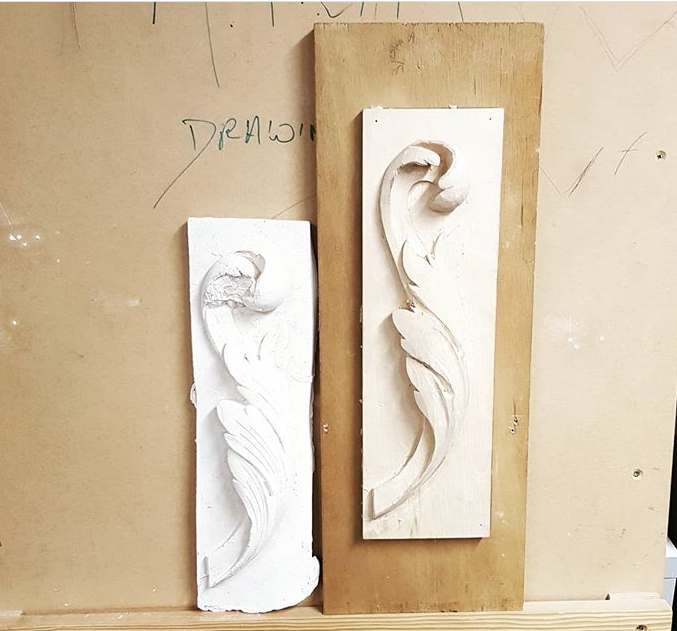 In the drawing classes this week, the students choose a plaster moulding of historic, architectural ornament to draw. After some deliberation Paul chooses this ornament that includes the acanthus motif.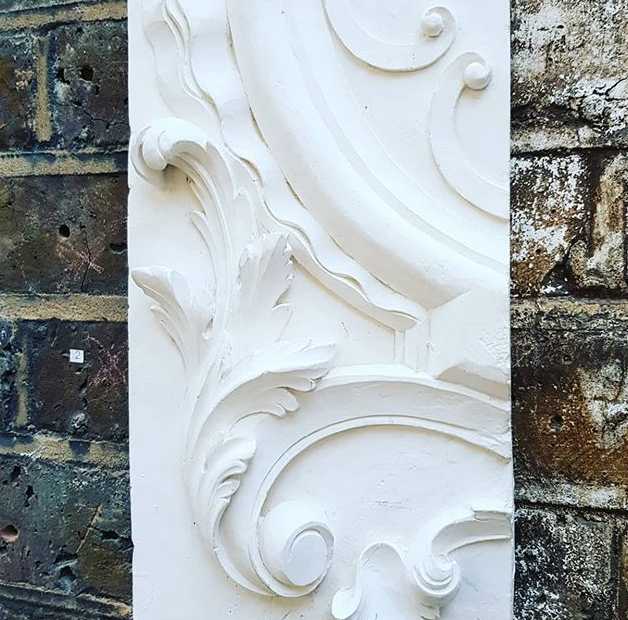 After drawing his first thoughts and sketches, Paul starts to make a larger-scale, sustained drawing of the design.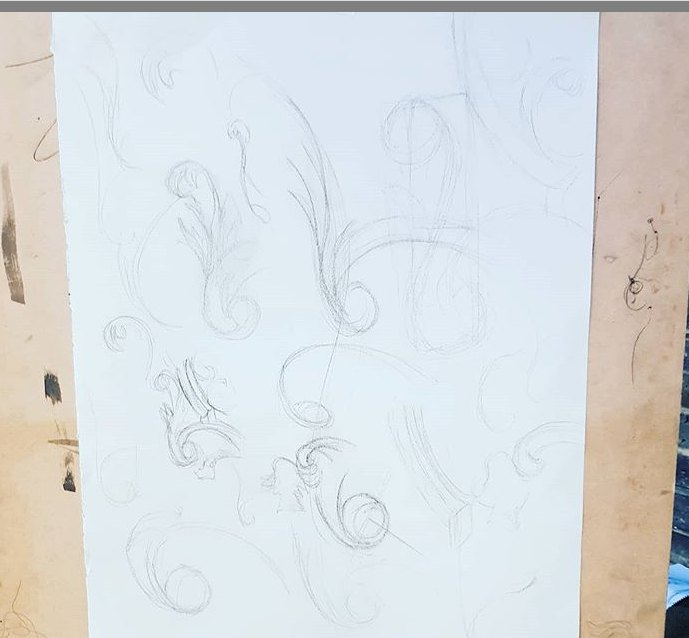 The students will develop their drawings over four days, so we'll bring you an update soon!
In our next diary instalment, the student carvers will be introduced to modelling in clay and casting – we can't wait!
Photos courtesy of Paul Flanagan