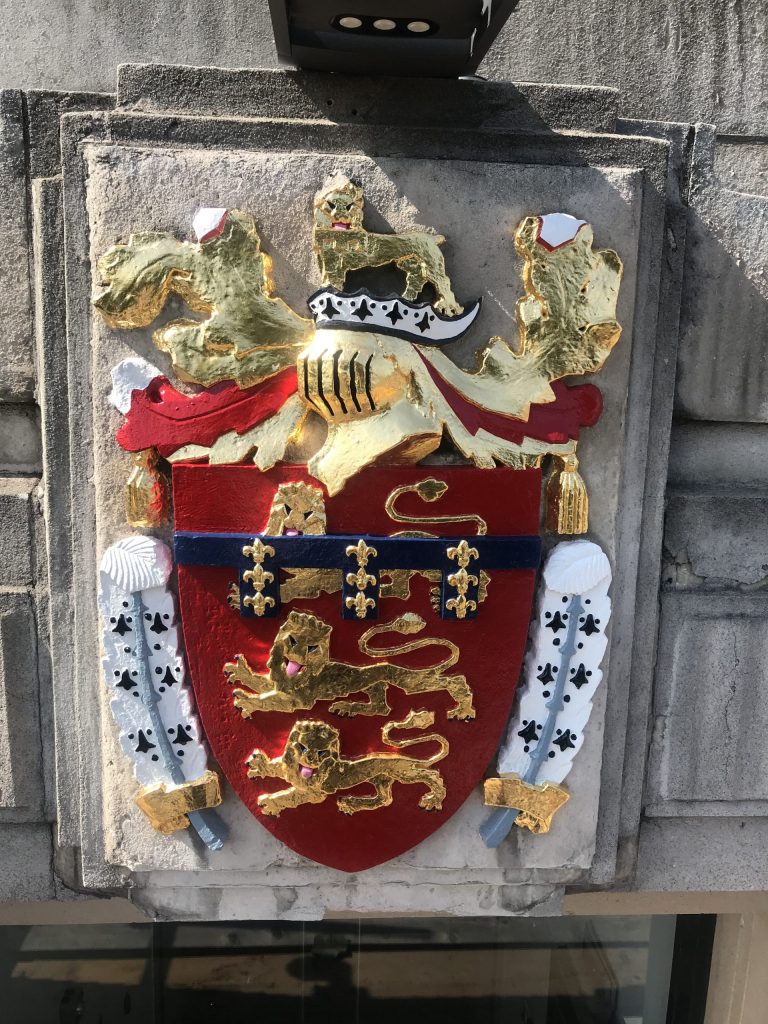 During the summer break, two conservation students going into their final year, Louise Davison and Cody Cochrane, undertook a conservation project with the Duchy of Lancaster, the private estate of the British sovereign. The restoration work took place at Lancaster Place, an imposing Art Deco building overlooking the River Thames, which has been the administrative headquarters of the Duchy of Lancaster since 1932.
The conservation brief was to repair and restore the stone-carved crest above the main entrance of the building. The crest had become weathered and faded, with some loss of the stone substrate. Its south facing orientation along the River Thames meant the gilding and paint had suffered significant deterioration since it was last restored in 1999.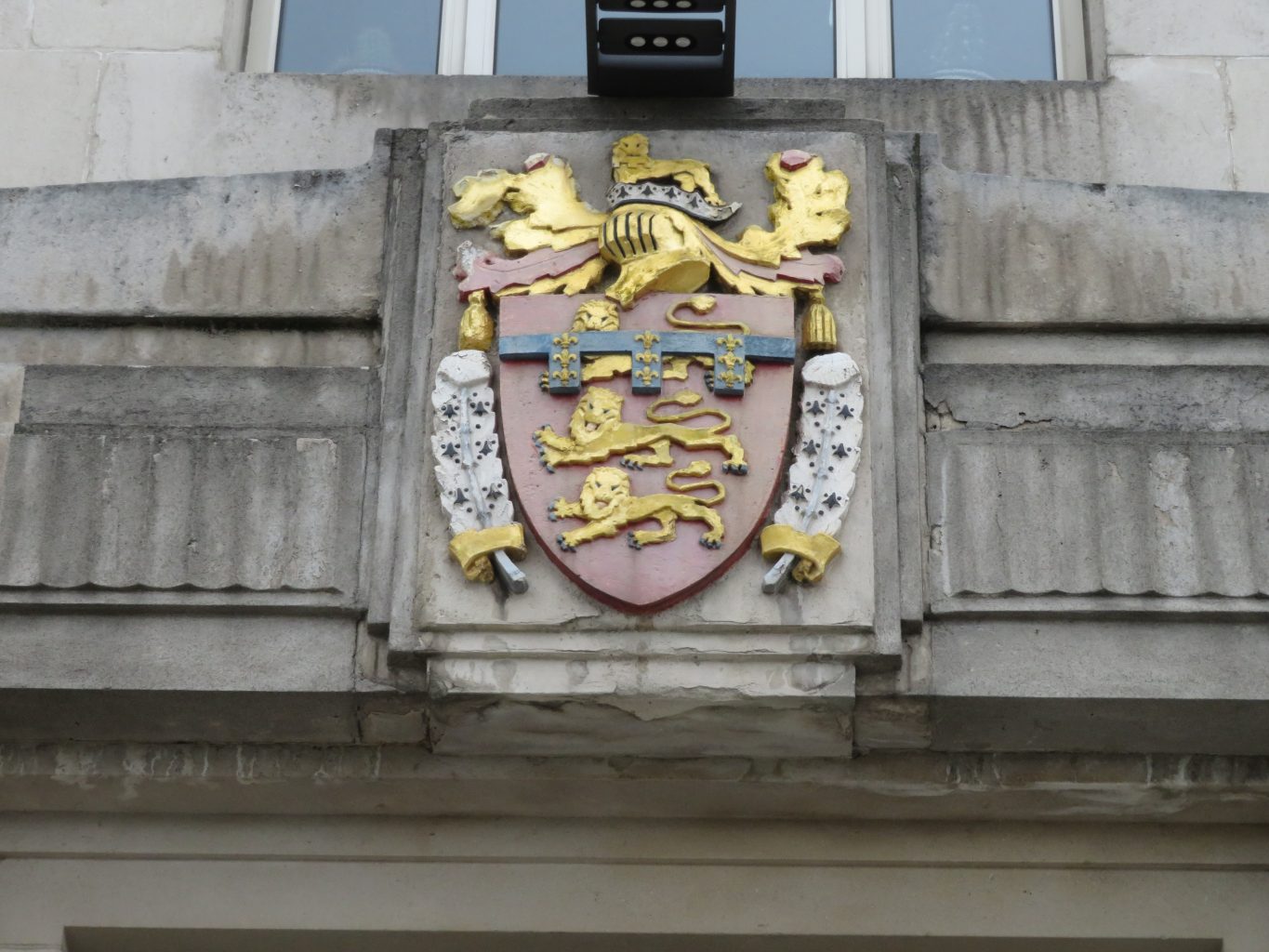 The crest of the Duchy of Lancaster prior to conservation
Louise and Cody carefully cleaned the surface of the crest, dating from the building's origin in the 1930s, removing loose dirt and dust. They filled areas where the losses had occurred and protected the crest's surface with an outdoor stone primer. Once the surface was fully prepared, the students gilded areas of the design that had originally been gilded, with the expert advice and support from our Gilding Tutor Rian Kanduth, who spent some time at the site.  Two layers of paint were then applied to the rest of the crest, reproducing the original colour scheme.
Commenting on the finished project, Duchy Head of Project Management Graeme Chalk said: "Both students did an amazing job and worked extremely hard to renovate, repaint and re-gild the existing plaque which had weathered quite badly over a period of 20 years. Thanks to their technical skills and enthusiasm for the task the crest is now fully restored and looks as good as new!" He also commended Louise and Cody for their "courteous and professional" conduct and their "incredibly high standard of work".
We look forward to collaborating with the Duchy of Lancaster on future conservation projects.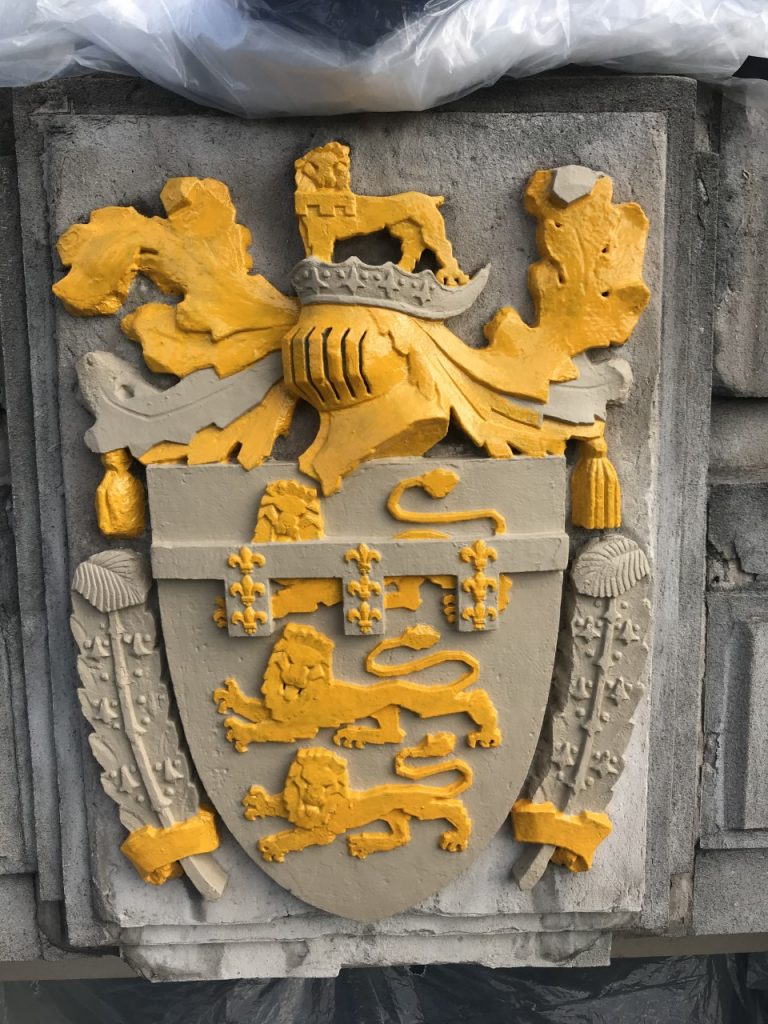 The crest primed and ready to receive gold leaf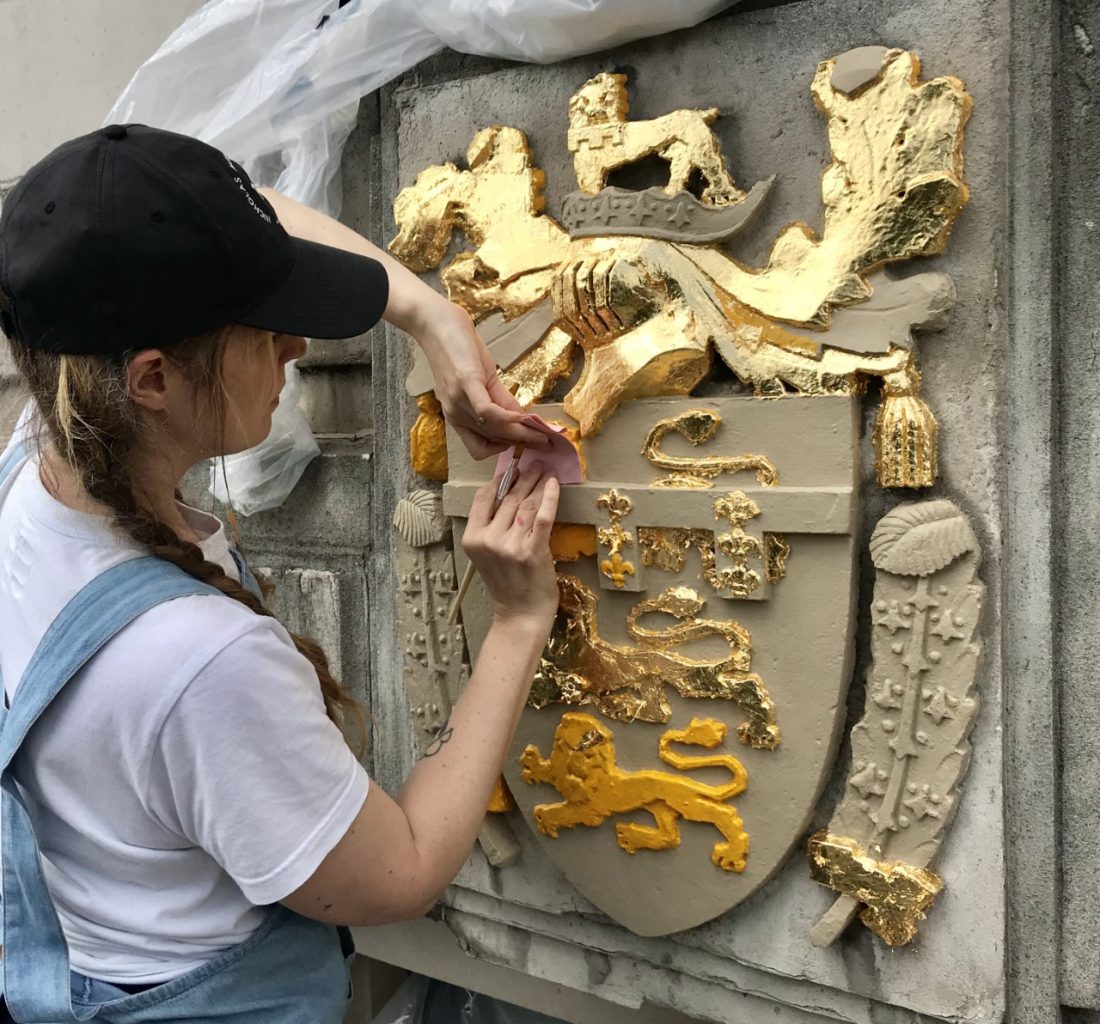 Cody applying gold leaf over a coat of gilding size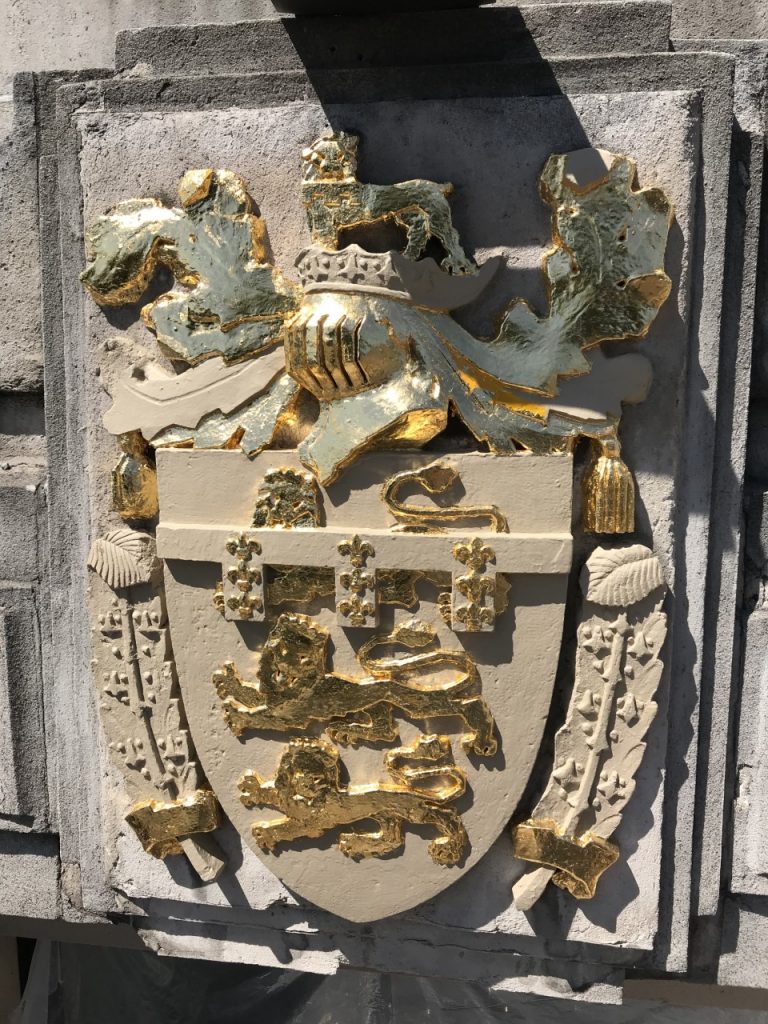 The gilding stage completed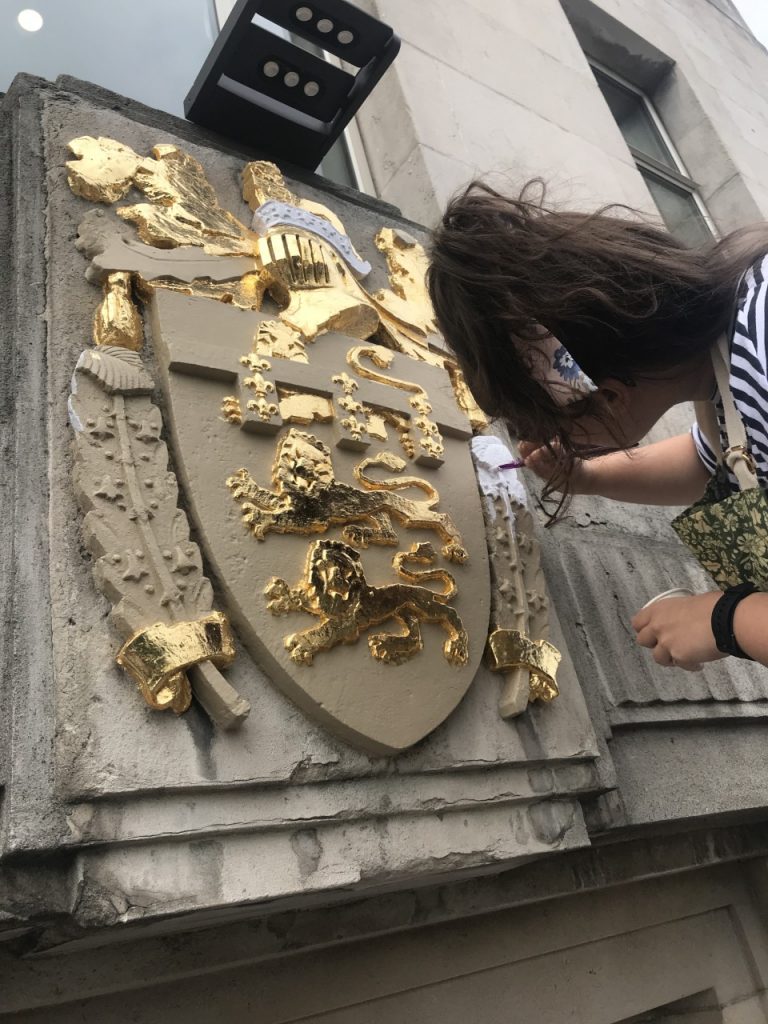 Louise beginning the first coat of paint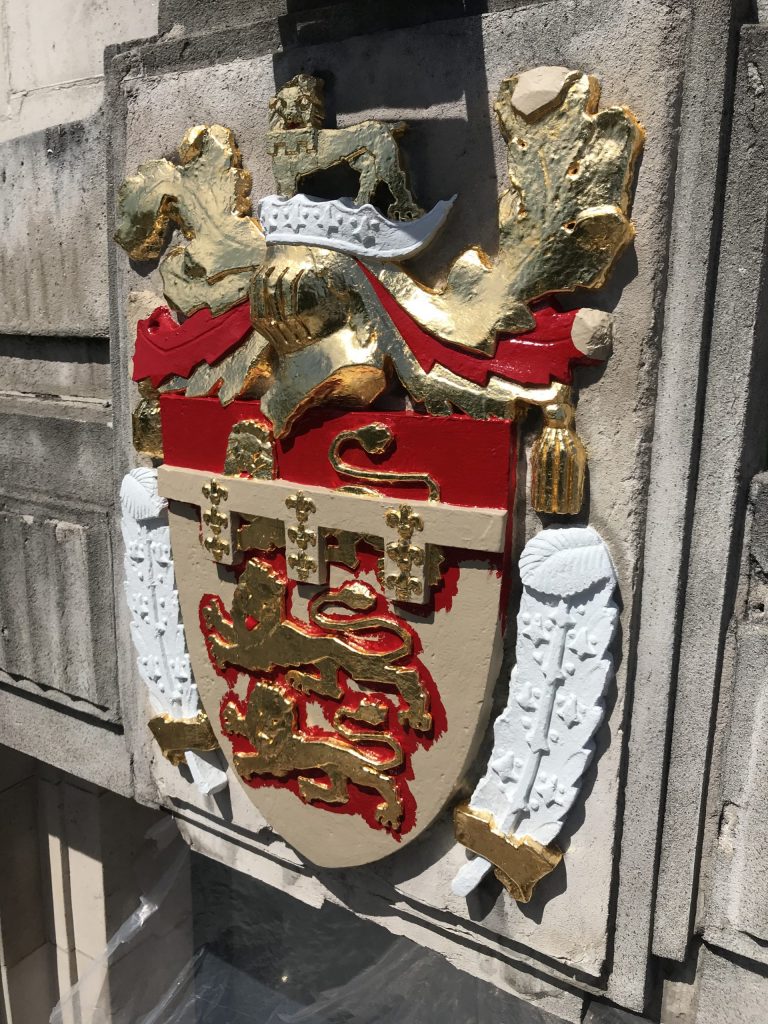 First coat of paint being applied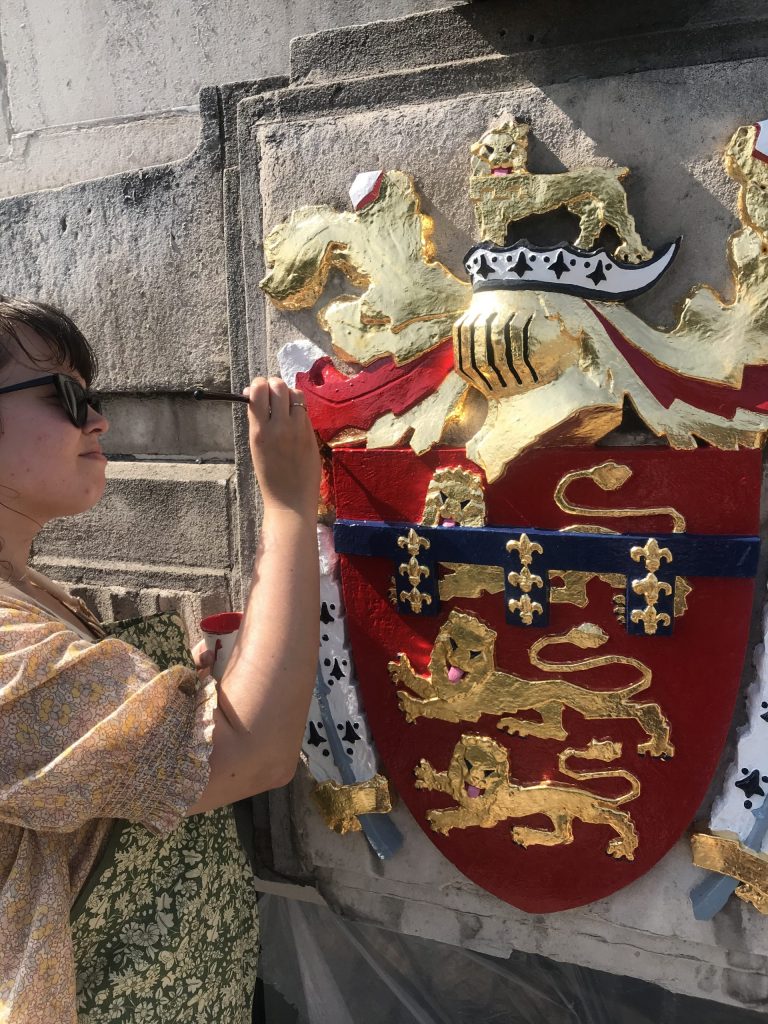 Louise retouching the second coat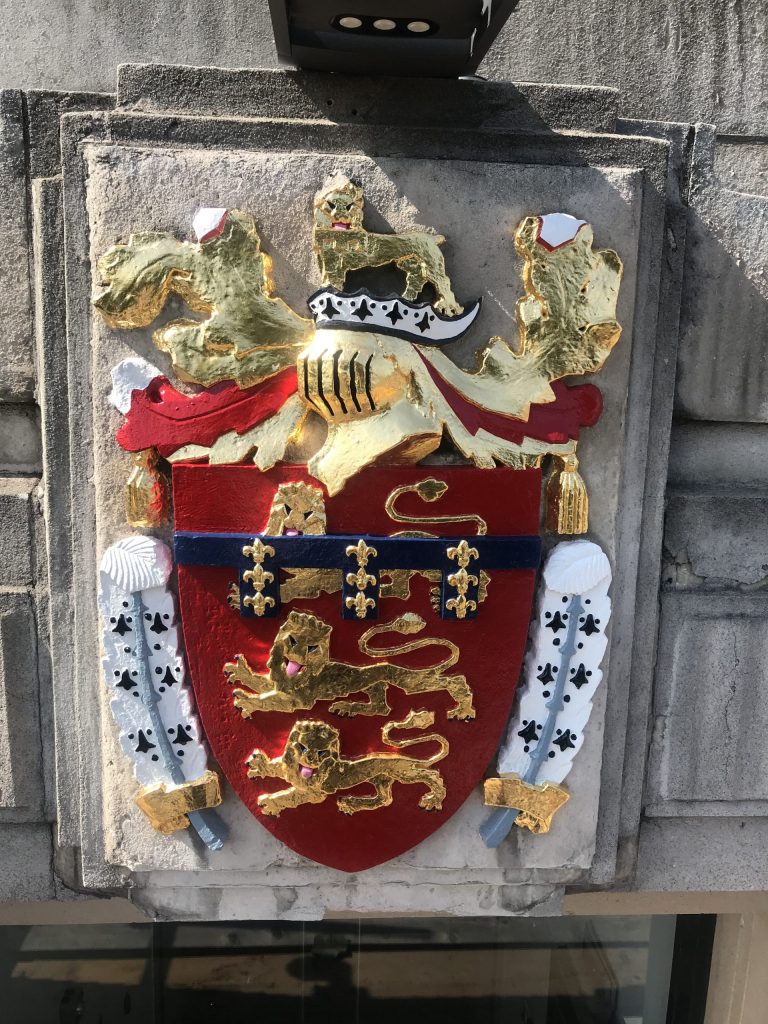 Crest fully restored to its former glory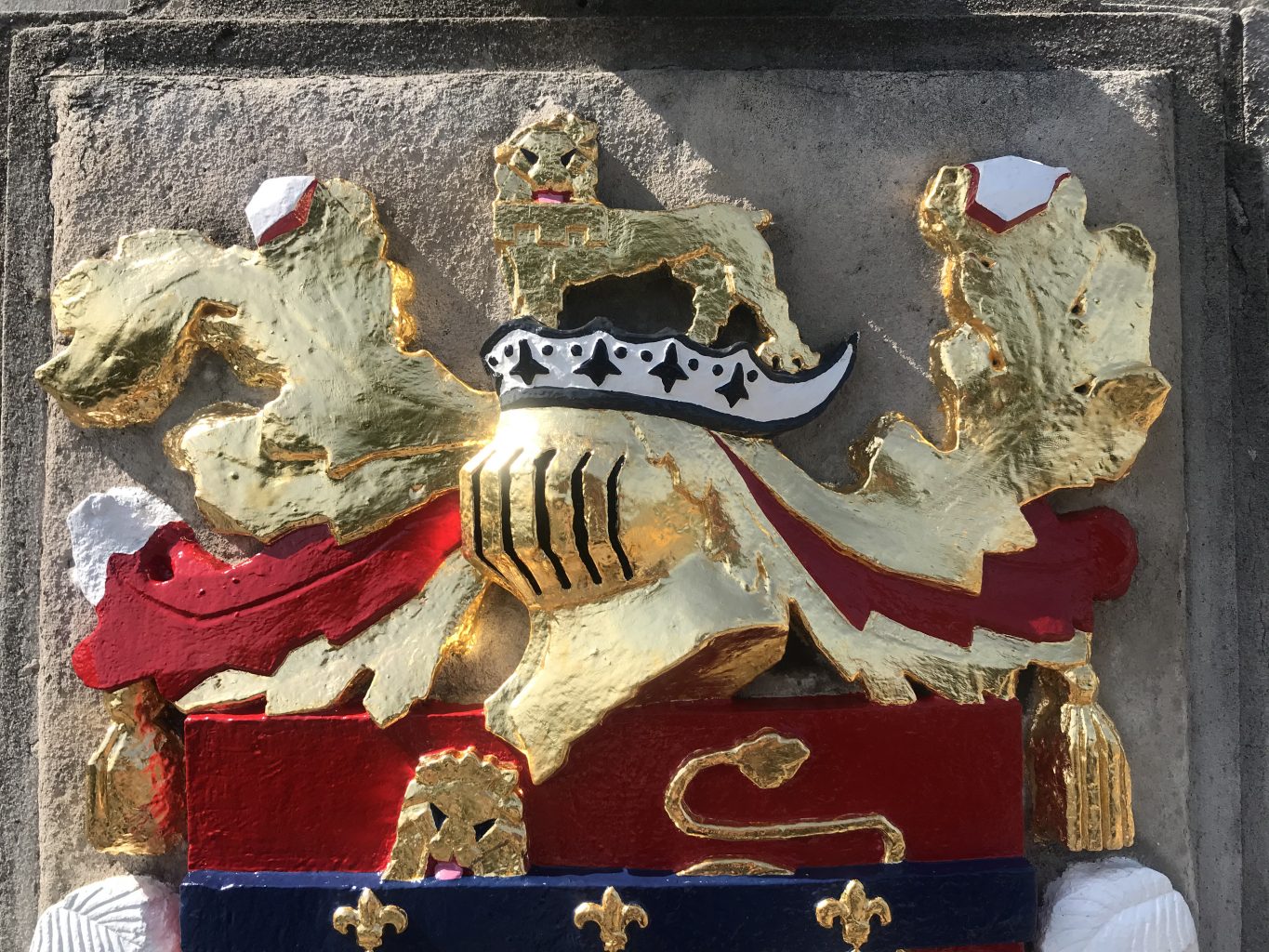 A closer look at some of the detail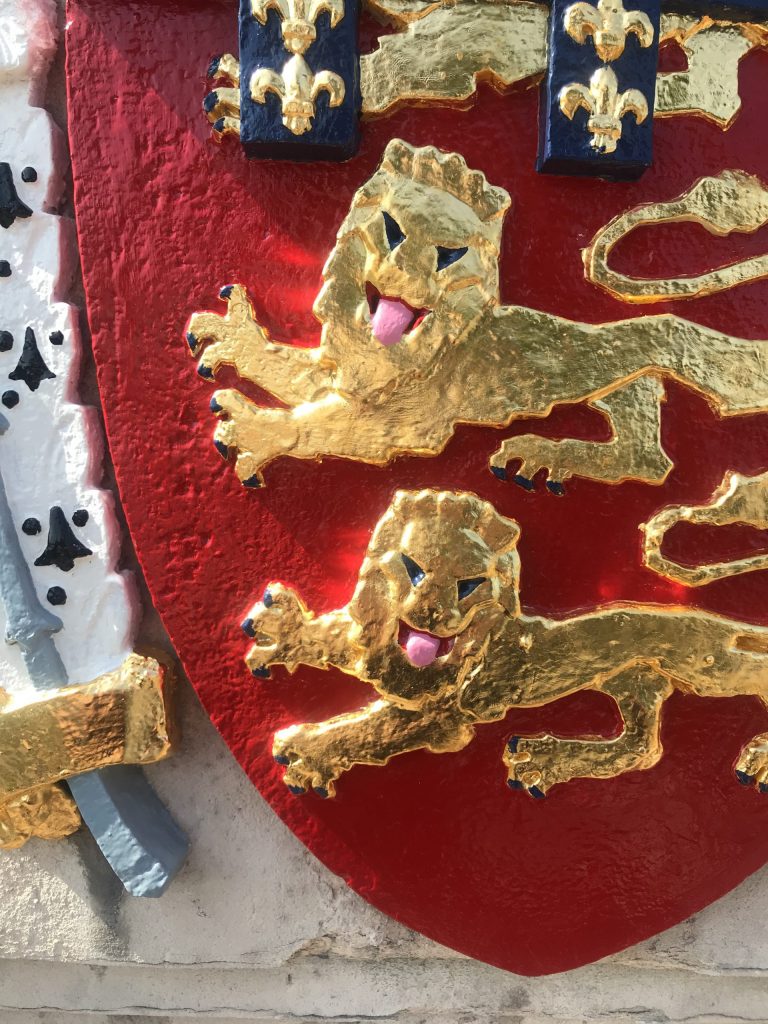 Further detail