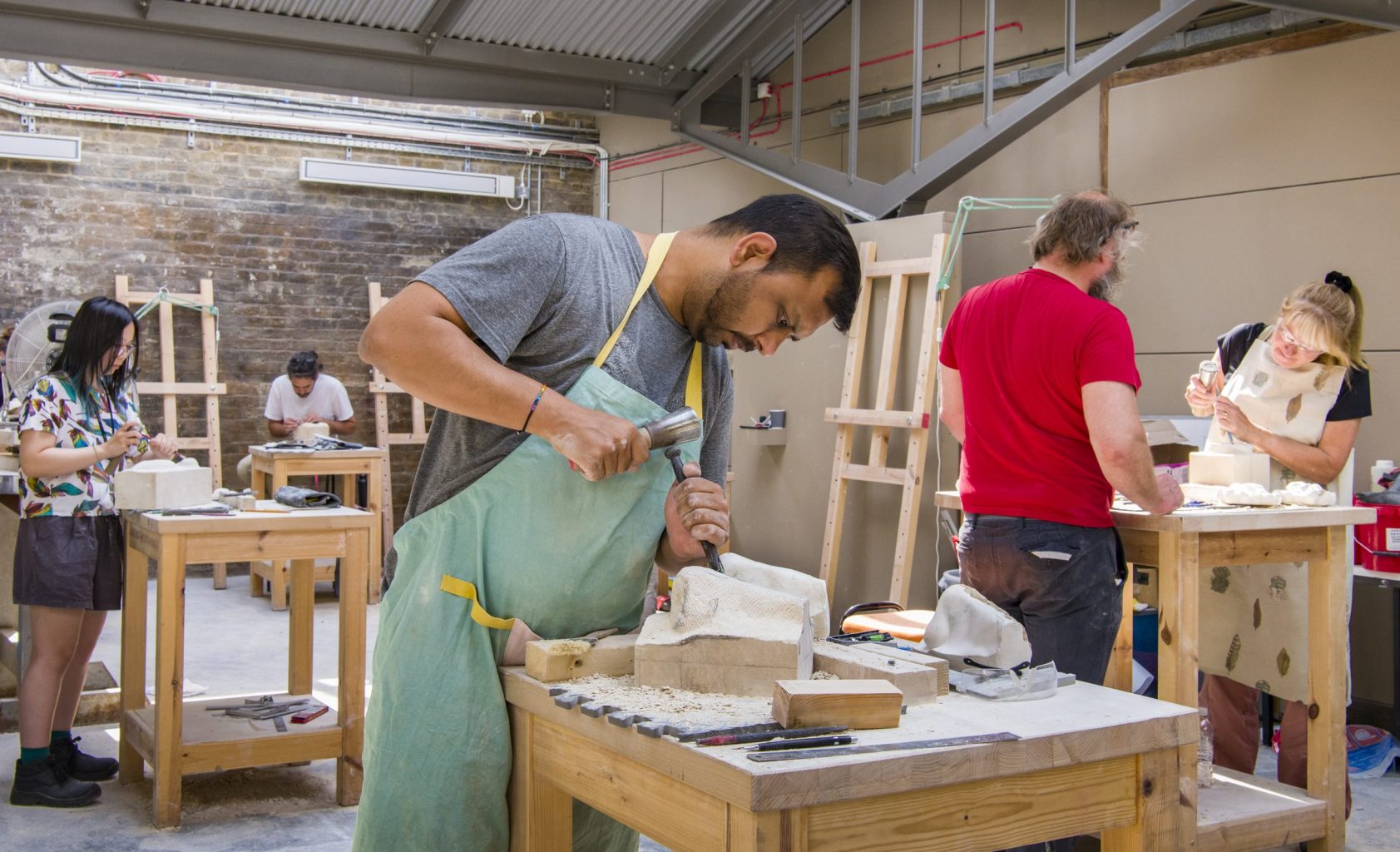 The Art School's 2023 Summer School programme is now open for bookings, with an early bird discount available until midnight on Tuesday 3 January 2023.
View the Summer School 2023 programme here.
The Summer School programme, which runs over a three-week period from 3-21 July 2023, is a collection of short courses for adults (18+), focusing on the historic craft skills and contemporary fine art skills taught on the undergraduate and postgraduate courses at the Art School. These include observational life drawing; wood and stone carving; painting; gilding; etching and conservation of historic objects. All our courses are suitable for beginners, with several also ideal for those with some experience too.
For 2023, we are delighted to announce two new exciting and rare courses: Glass Sculpture: an Introduction to Pâte-de-Verre  (3-7 July 2023) and Introduction to Bronze Casting  (10-14 July 2023).
An early bird discount is available until 12-midnight on Tuesday 3 January 2023, a perfect opportunity to purchase a last minute seasonal gift for a loved one (or yourself of course!).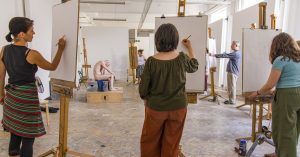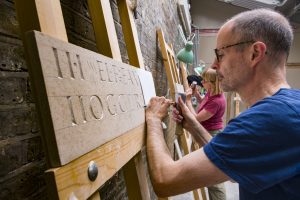 Images:
Observational Drawing: Focus on the Figure