The Art School is delighted to congratulate recent graduate Nell Nicholas (BA (Hons) Fine Art 2018), who won the prestigious Clyde & Co Art Award 2018, for her painting 'Ridley Road'.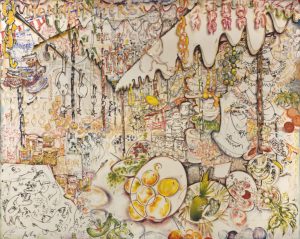 The winning entry was selected from over 30 recent alumni from leading UK art schools. We're also very proud of our alumni who were shortlisted for the award – Maria Positano, Samuel de Gunzburg, Elk O'Sullivan , Edgar Ward,  Thomas Pennick,  Annie Rose, Polly Bennett and Mary Desbruslais.
This year's alumni success at the Clyde & Co Art Award follows the achievement of Lucas Dupuy (BA (Hons) Fine Art 2017) who took home the award in 2017.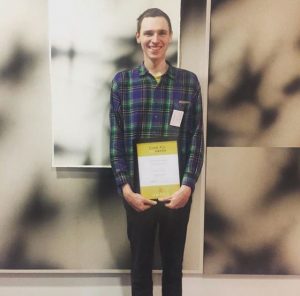 The Clyde & Co Art Award, now in its sixth year, continues to nurture and encourage emerging talent in the visual arts by supporting art graduates in their professional development and paying them fairly to show their work – both vital elements to enable them to sustain their practice.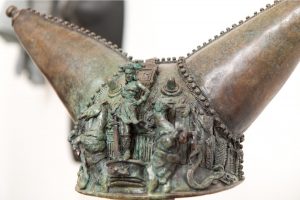 We are thrilled to also announce that Art School alumnus Benedict Hughes (MA Fine Art 2016), was one of the winners of the Young Talent Contemporary Purchase Prize 2018, with Maria Positano shortlisted.  Again, this follows the success of Fine Art graduate Harrison Pearce, who was one of the winners in 2017 with his piece 'Interview (Prototype)'. The Purchase Prize Exhibition sets out to celebrate and support the work of young artists at the outset of their careers.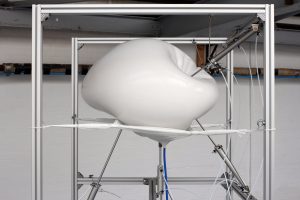 Congratulations to all!