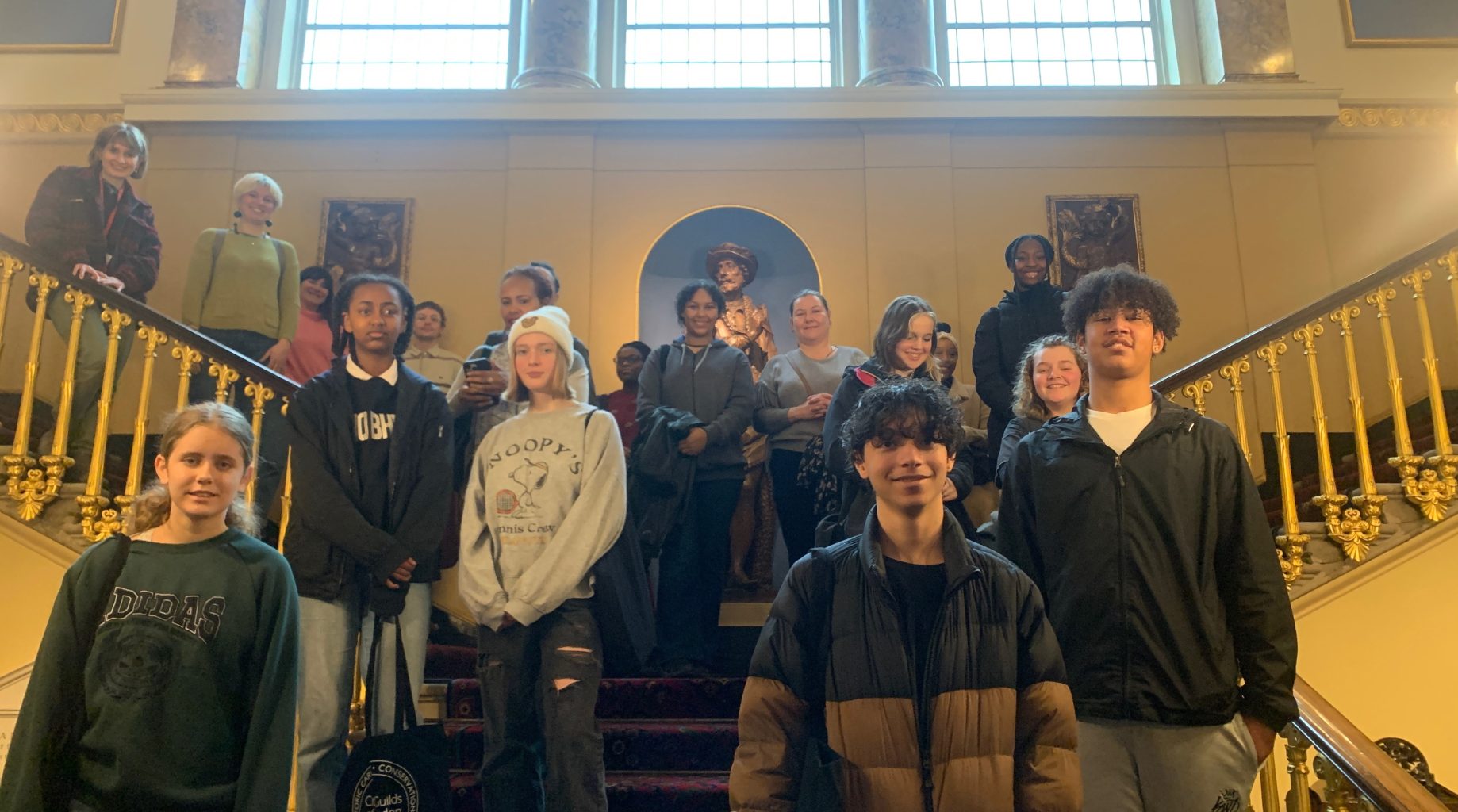 This week, our National Saturday Club members, families and tutors visited two amazing heritage buildings, to gather inspiration for the next stage of their project.
The first stop was a private tour of the Fishmongers' Company's Hall and their collection of over 2,000 diverse objects, from across the Company's long history and up to contemporary additions.
We learnt about the different heraldic shields relating to the Prime Wardens throughout the history of this important London Livery and much appreciated supporter of the Art School. Members chose different motifs to sketch from to help inspire the designs we are working on for our coats of arms.
We then walked down the river to Two Temple Place, where we were able to see the impressive historic craftsmanship on display on the stone carved facade and the woodcarved interiors, currently showing contemporary art exhibition "Inside".
We are most grateful to both of the teams that look after these special buildings for sharing the magic of these spaces and their stories with us!
Interested in applying for our 2023/24 Saturday Club? To find out more about the Club and how to apply, sign up to our Club mailing list.