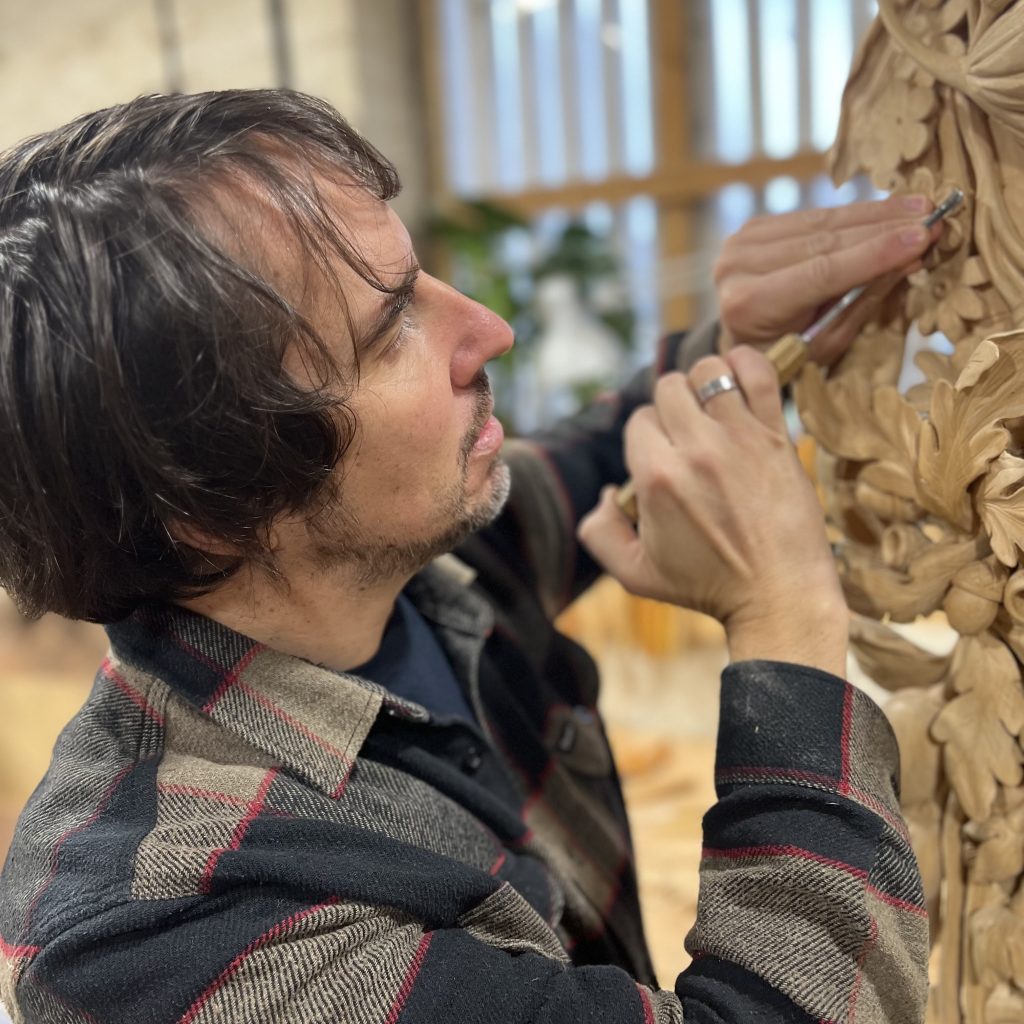 Congratulations to our de Laszlo Lead Woodcarving Tutor Tom Ball, who has been announced as a finalist for the Heritage Crafts Woodworker of the Year Award.
The award 'celebrates a heritage craftsperson who has made an outstanding contribution to woodworking over the past year. It recognises a contribution that is far beyond the ordinary, based on a proven dedication to a particular woodworking skill.'
The Art School nominated Tom in recognition of his expert skills as a Woodcarver, his dedication to ensuring those skills are passed on through his teaching on the Art School's carving courses and the prestigious professional projects he has worked on.
Originally training as a technical illustrator and model maker, Tom moved his focus to working in wood and studied Woodcarving & Gilding at City & Guilds of London Art School between 2005 – 2008.
Since this time, Tom has worked extensively within the field of carving and restoration, working for many of the country's top conservation companies. This has provided Tom with a great opportunity to develop an understanding and a sensitivity for working within many period styles, as well as building a high level of competence for working with valuable and often fragile historic objects. Recent projects include the removal, repair and re-gilding of the entire carved ceiling at Lincoln College Chapel Oxford, restoration of Grinling Gibbons carving at Trinity College Chapel Oxford and carving and gilding the main canopy columns for the Queen's Diamond Jubilee.
In 2021 Tom was awarded the Master Carver Certificate by the Worshipful Company Of Joiners and Ceilers.
The award winners will be announced at a prestigious Winner's Reception at the Vicar's Hall, Windsor Castle, in November.
Wishing Tom the best of luck!