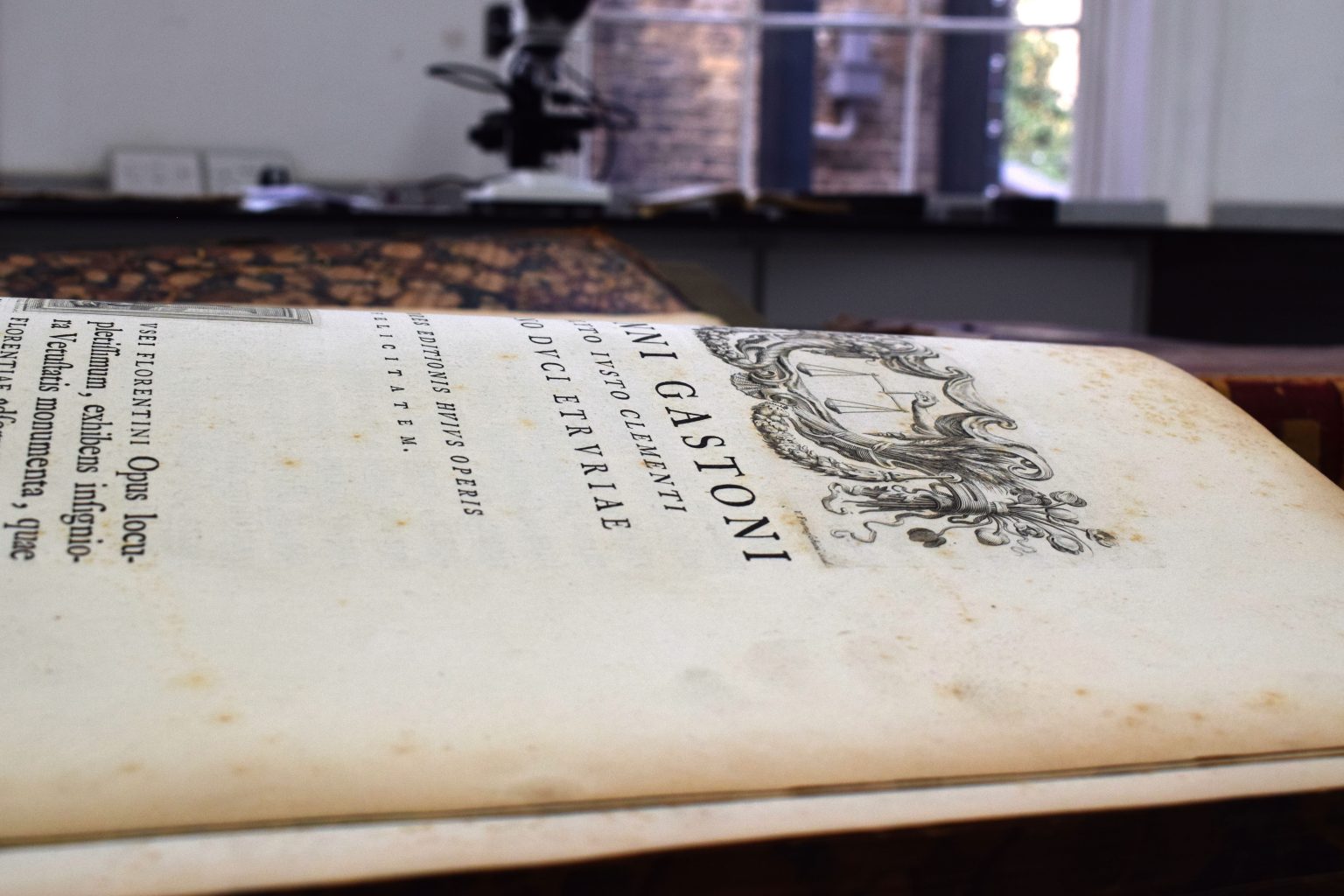 City & Guilds of London Art School is launching its new undergraduate course in Books & Paper Conservation in September 2020, after successfully reaching an ambitious fundraising target that will enable the Art School to create and equip a suite of conservation studios and facilities in its Georgian terrace building in central London. The programme of works is well underway and despite the restrictions imposed by the coronavirus pandemic, will be completed in time to welcome the new student cohort in late September.
BA (Hons) Conservation: Books & Paper is the only course of its kind to be offered in London, and in the UK. The new award will sit alongside and complement the Art School's existing and highly-regarded Conservation programme specialising in cultural objects made of wood, stone and the treatment of decorative surfaces; BA (Hons) Conservation: Stone, Wood & Decorative Surfaces. This development also sees the expansion of our MA Conservation to include both research and practical projects in books and paper at an advanced level.
The plans for the new studios follow a rigorous review with Alan Higgs Architects and laboratory furniture and equipment specialist SplusB, alongside the advice of a panel of Books & Paper Conservation experts. The new studios and laboratory will be located near to the existing Conservation facilities, creating an extended Conservation area within the Art School.
The addition of this new Books & Paper Conservation course will see the Art School's Conservation Department double in scale over the next three years, and follows the closure in 2018 of MA Conservation at Camberwell College of Arts, part of University of the Arts London (UAL). UAL are donating specialist equipment and materials to support the set-up of the new course and have provided some bursary funding to support students from groups under-represented in Higher Education.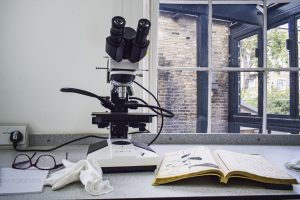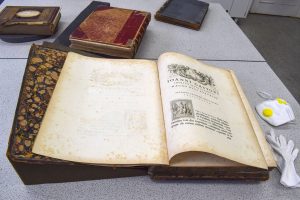 Books & Paper conservation training in the UK has a long and important history and is very well respected internationally, attracting students from around the world, including the US where no specialist provision is currently available. Now that the Art School is offering the new undergraduate Books & Paper award along with clear progression to MA Conservation, the country's educational provision for this specialist subject will be significantly enhanced, giving students a wider choice and enabling them to progress directly into employment in the conservation world.
The addition of this course will play a crucial role in ensuring there is a regular stream of new professionals graduating into this thriving field of conservation, enabling the continuation of the specialist knowledge and skills needed for the future preservation of our cultural heritage.
Christopher Harvey, Head of Conservation at College of Arms Library, London, commented:
"…the resourcing and sustainable support being prepared at CGLAS is in complete alignment with the specific needs of the training of conservators as evidenced by over seventy years' experience in teaching its existing conservation of stone, wood and decorative surfaces courses. CGLAS is therefore a natural 'home' for the provision of book and paper conservation. The school is centrally located and close to London's international museums, galleries, libraries and other learning resources which provide students with unrivalled learning, training, and work opportunities."
City & Guilds of London Art School is grateful for generous grants made towards the project by the Foyle Foundation, Garfield Weston Foundation, the Steel Trust, the Pilgrim Trust, the Leche Trust, the Headley Trust and those who wish to remain anonymous.
About the course
Students on the BA (Hons) Conservation: Books & Paper will benefit from a tried and tested intensive approach to teaching conservation which includes skills-based practical training, as well as teaching in materials science, cultural and materials history, philosophy and ethics of conservation. The course will be delivered through a combination of one-to-one and small group teaching by expert practising professionals.
The syllabus has been developed with the ongoing advice and expertise of books & paper conservation specialists Edward Cheese (The Fitzwilliam Museum), Jacqueline Moon and Valeria Duplat (Tate) and Sonja Schwoll (National Archives), and was validated with expert input from Christopher Harvey (College of Arms), ensuring that the course has currency and relevance with the active engagement of professional mentors and partner institutions from the outset.
As well as developing a deep understanding of the wider conservation knowledge and skills that are taught throughout the Conservation Department, students studying for the Books & Paper award will gain specialist experience including etching, bookbinding, leather tooling, marbling, paper and ink making, making pastels and crayons with traditional recipes and the history and science of western and eastern papers including wallpapers. These specialist skills will support students with conservation and restoration projects focused on printed books, parchment, manuscripts and paper artworks, including fragile painted and drawn paper artworks, illuminated books and paper-covered globes.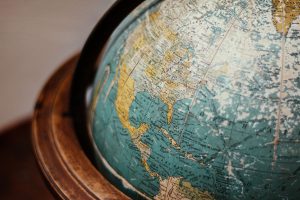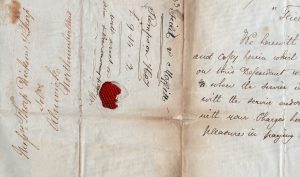 The course also teaches modern book and paper conservation techniques that include chemical cleaning, fibre identification, spot tests and the use of ultraviolet photography. The completion of remedial conservation projects in their final year, ensures students experience valuable professional practice that will equip them for a career in conservation.
Due to the location of the Art School, students have access to an unrivalled array of collections, research and projects owned by the many major institutions in London, all within easy reach. Indeed, several institutions including Tate, Fitzwilliam Museum and National Archives, have already offered placement opportunities and live projects to students on the Books & Paper course.
September 2020 places are available on the reserve list for BA (Hons) Conservation: Books & Paper, BA (Hons) Conservation: Stone, Wood & Decorative Surfaces and a few places are available on MA Conservation. Anyone interested in finding out more can book onto an online open day and download a course application form.