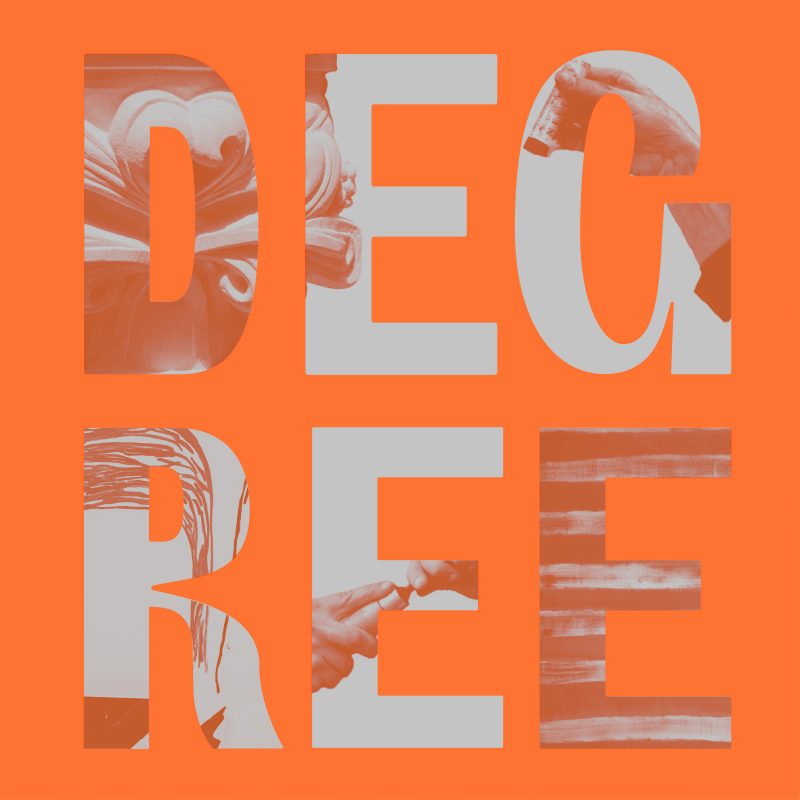 Our annual Degree Show is an exhibition of the outstanding work of our graduating BA (Hons) Fine Art, BA (Hons) Conservation Studies and BA (Hons) Historic Carving students.
As a response to the COVID-19 pandemic we are featuring our graduates' work and research online this year in our Graduate Showcase, with plans for 'IRL' exhibitions in 2021. You can view our Graduate Showcase 2020 HERE.
Currently featuring work from this year's graduates on our BA (Hons) Historic Carving and Foundation Diploma in Art & Design, we plan to add the work of graduates on our Fine Art and specialist courses in the Autumn and early 2021.
Join our mailing list if you would like to keep updated and we will send you invitations to our bumper Graduate Shows in 2021!
DEGREE SHOW 2019 – EXHIBITION HIGHLIGHTS
Fine Art
This year's Degree Show features work from an eclectic range of practices and subjects. Installations include an exploration of death, loss and memory with subterranean exhibits of fur and bones encased in glass mouldings and a swarm of almost 300 individual ceramic vessels that draw on the Delftware tradition, combined with expressions of gender transformation.
Materiality is explored in sculpture and participatory art that focuses on objects or materials, particularly those in the domestic sphere, that spark interest for their formal qualities and for their potential in carrying meaning as the embodiment of ideas.
Spray paint and highly-coloured acrylics are used on large-scale canvases, depicting a fetus-like imaginary character representing the artist's childhood, inspired by the iconic work of Charles M. Schultz. Meanwhile themes of nostalgia, temptation, seduction, consumerism and deception are explored through paint in works where photorealism sits next to a painterly brush mark and trompe l'oeil is used to challenge the viewer.
Historic Wood and Stone Carving
The exhibition features an interpretation in stone of Charles Sargeant Jagger's bronze Royal Artillery Memorial depicting WWI Officers, fine examples of drapery carved in stone and lettering carved into a large roof slate from the Palace of Westminster.
Meanwhile, woodcarving and gilding students are exhibiting a range of breathtaking pieces from an ornate, gilded wall mirror inspired by a Rococo Chinoiserie Girandole design to an intricate cupboard in English Oak depicting the four seasons. Other exhibits include a colourful coat of arms honouring the Prime Warden of the Fishmongers Company Her Royal Highness, Princess Anne, and an imposing gilded wood and metal installation which depicts cycles on wellness and juxtaposes a medical aesthetic with organic elements, drawing on the maker's own experiences.
Conservation
Conservation students exhibit their final year conservation projects that they have managed independently, with cultural objects loaned from private and public collections. The show features, amongst a range of exhibits, a Pietre Dure table top that has had its many loose and missing stone pieces reinstated to bring the piece back to its original splendour and an Italian, polychrome wood sculpture of St Gerard Majella that has been treated with algae to consolidate the flaking paint and significant losses have been restored.
Follow us for more information:
Facebook
Instagram
Twitter
If you'd like to hear about our upcoming shows and events, submit your details here.