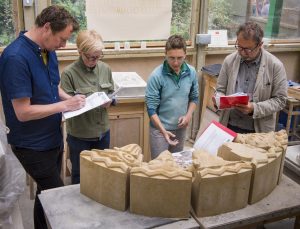 The exceptional work of our Historic Carving Department is recognised by an important donation from the de Laszlo Foundation, a charitable organisation, with a long affiliation with the Art School, that supports research and training within the Arts. The Foundation are sponsoring the post of Senior Woodcarving Tutor for three years and also funding scholarship grants for both a stone carving and woodcarving student as well as a student prize for both disciplines. This financial assistance significantly contributes to our work in educating the historic craft skills of wood and stone carving, registered on the Radcliffe Red List of Endangered Crafts, so that they may continue to thrive and engage future generations of practitioners. Our mission to support individuals from all backgrounds with the aptitude and appetite to study our specialist subjects, and to promote the roles that art and craft play for society at large, also works to ensure that historic buildings and other areas of our cultural heritage are preserved and appropriately restored.
For more information about the de Laszlo Senior Woodcarving Tutor, Robert Randall, and his teaching and professional practice, please click here.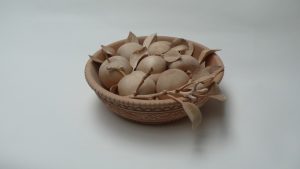 We are really grateful to the de Lazslo Foundation for their generous support by funding this post. Established in 1879 the Art School has never received direct public sector funding, instead we are reliant upon private donations, such as this, to supplement student fees so that we can continue our work, delivering intensively-taught courses and educating the next generation of Historic Carvers, Conservation professionals and Fine Artists.
If you are considering how you might be able to support our work, and would like to visit and discuss this, please contact Hannah Travers, Development & External Relations Manager on h.travers@cityandguildsartschool.ac.uk or on 020 7735 2306