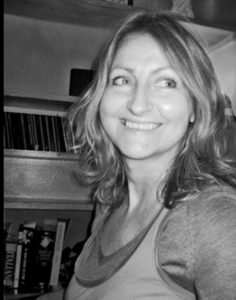 "Elaine Wilson, who sadly passed away on the 3rd of April 2021 has been a colleague and friend since the late 1980's. We first met as visiting artists at City & Guilds of London Art School under the Principal Sir Roger de Grey and for at least the last 20 years plus as regular members of the fine art team of tutors. Elaine has been a significant part of the evolution and realisation of the Fine Art department's success story, which sees our alumni positioned amongst the best graduates from other leading fine art courses.
Over the recent years the attributes that made Elaine who she was came to the forefront as she bravely battled and fought the knock backs, which the cancer that eventually took her life threw at her. Her strength, humour, creativity, knowledge and constant caring nature, despite all the difficulties, shone through brightly over these last two and a half years. Always at the start and end of any conversations about timetabling for the next term was her desire to support the students and the fine art team of tutors and technicians, working as a team, working to give the best and get the best out of the students. "I'm really sorry about this Robin" she'd often say when she had to attend meetings with specialists or undertake chemotherapy. Her drive to overcome her situation and to be in the studios or running a workshop enabled and allowed her to share her vast knowledge of materials, processes and subject in a caring way, using humour and skill to ease any anxieties the students might be experiencing.
Elaine initially studied BA Sculpture at Duncan of Jordanstone School of Art in Dundee followed by an MA at the Royal Academy Schools where she was awarded the RA Gold Medal.
During a 3 month residency at the European Ceramic Work Centre in Holland, Elaine explored and challenged the socio-politics of femininity in relation to the traditions of ceramic ornamentation. The residency spawned several solo exhibitions at the Hatton Gallery, Globe Gallery Newcastle, Bath Spa University and Gift Vyner St. Gallery, London. She also received awards from the Arts Council, Art Editions North and the Hope Scott Trust to produce a monograph of her work 'Mirror.'
Elaine was regularly an invited artist in group exhibitions and symposiums and featured in the publication New Directions in Ceramics-From Spectacle to Trace examining innovation, critical and cultural contexts in contemporary ceramics. Although largely feminist in concept, her engagement with more philosophical debates of self-reflection and 'otherness' is reflected in the large sculpture, 'Seeing Myself Seeing' exhibited in her solo exhibition 'Spoiled' at the Hatton gallery.
In her solo exhibition at Arthouse 1 Gallery in 2019, Elaine introduced a new body of work, 'Corps-A-Corps', watchtowers constructed from steel and ceramics, exploring themes around body, vigilance, combat and the gendered vision of power and control. The buildings atop of the towers sourced from different cultures of the world. This Exhibition opened shortly after Elaine
had her diagnosis and through the last few years of her life there have been many events: 'me too', 'black lives matter', Brexit and a world pandemic that has brought out of the dark many of the issues addressed or raised by Elaine's body of work. Reflecting on aspects of power structures that have been in place for oppressive control, this body of work in many ways foretold and has witnessed the unfolding of many of the things that Elaine cared about and was worried about. She found a language to speak about the unspeakable, to raise the subjects that are uncomfortable and to start discussions about awareness and the need for change.
Leaving her many students, good friends and colleagues both at City & Guilds of London Art School and Kingston University where she also worked as Senior Technician in Ceramics, we are lonelier and sadder than we were a short while ago, but I hope stronger and more positive, because of the way she was."
Robin Mason (Head of Fine Art, City & Guilds of London Art School)
—
If you would like to make a donation Elaine's chosen charity was: The Princess Alice Hospice
A book of remembrance will shortly be available in the Art School Foyer students and staff who would like to sign it and send a message to Elaine's family,  it will be posted to them at the end of the month.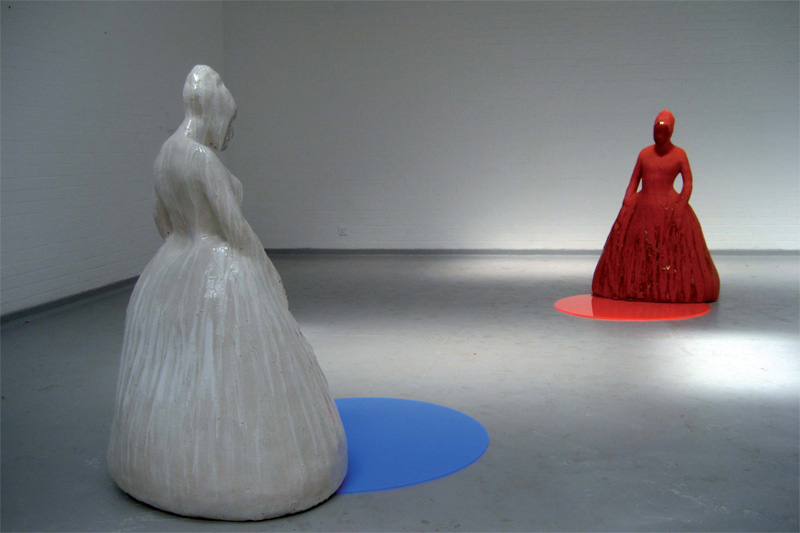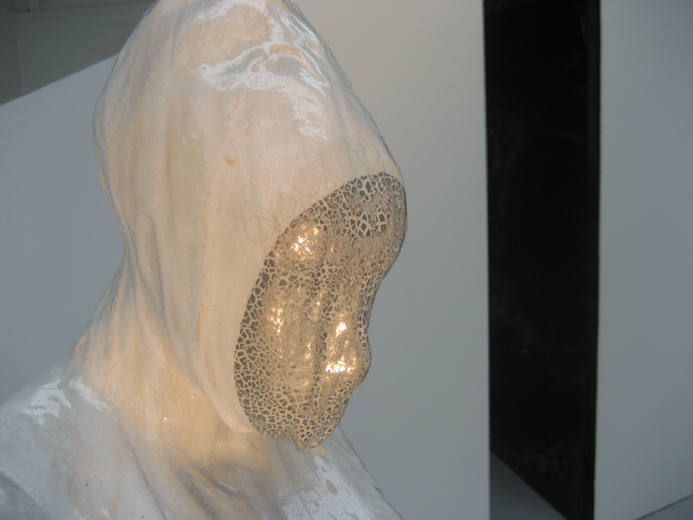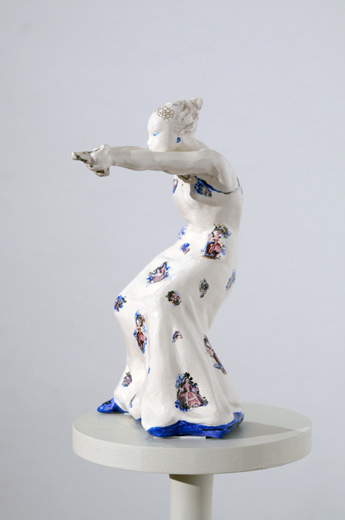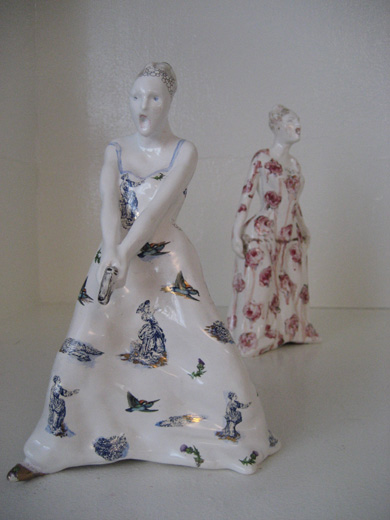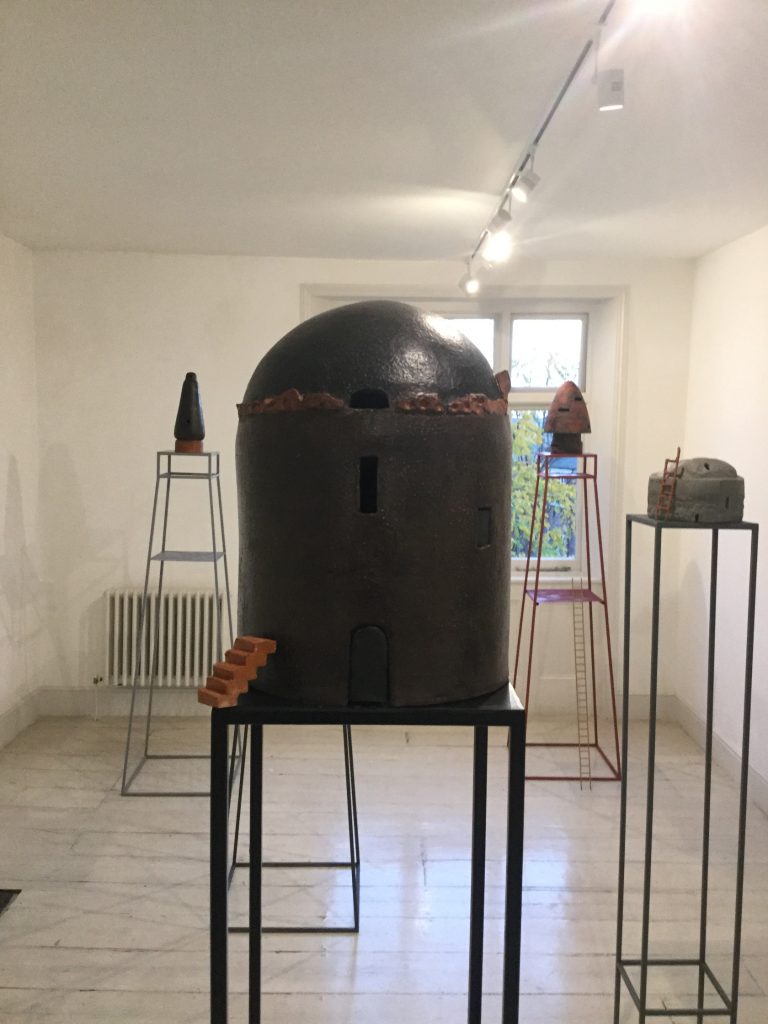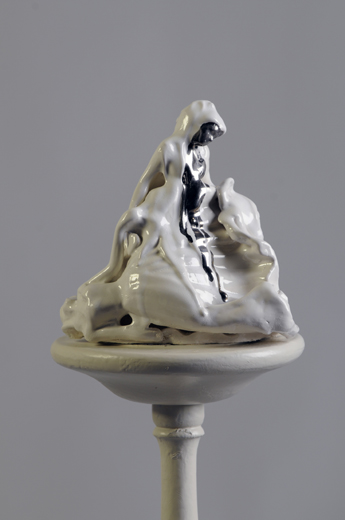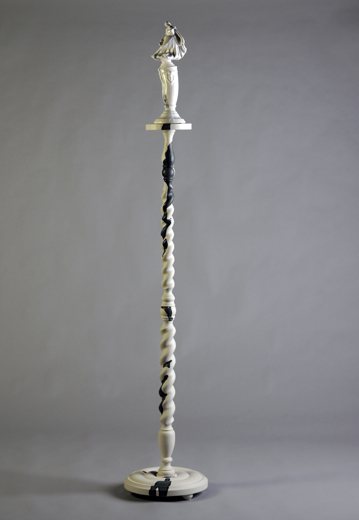 Explore more of Elaine's work: www.elainewilson.co.uk