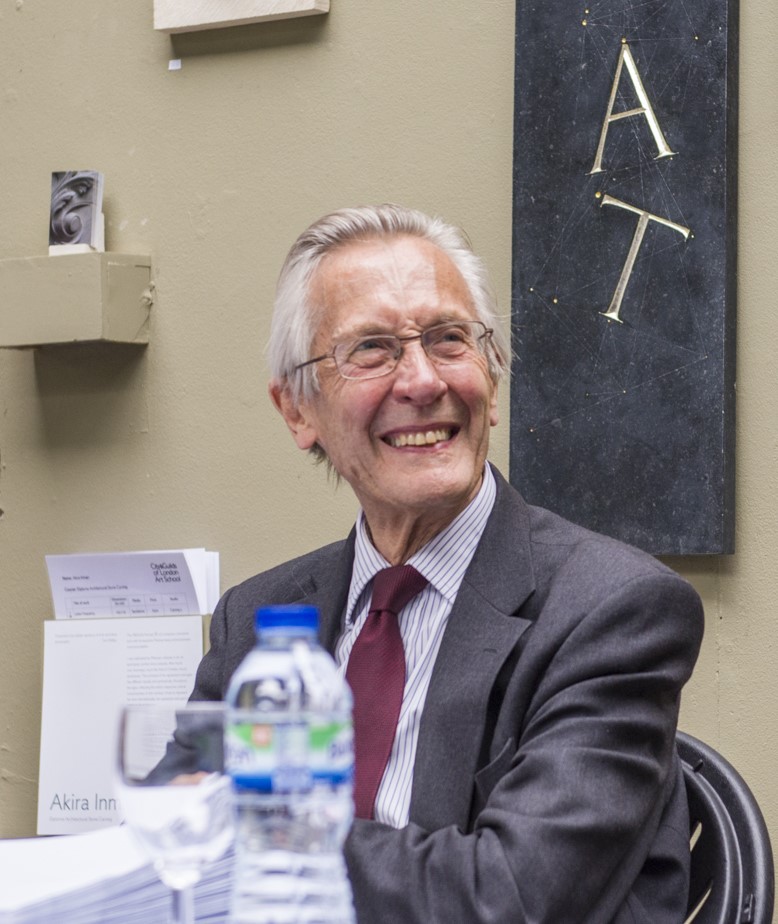 Chair of the Art School Board of Trustees until March 2019, Robin Holland-Martin was awarded the Art School Honorary Fellowship in April 2022 in recognition of his exceptional work for the Art School over 18 years (16 years and 7 months of that time being Chair) as well as his considerable contribution to wider society and culture through his work supporting numerous other institutions. He was on the Advisory Board for the Victoria & Albert Museum for 14 years, and on the Visiting Committee for the Royal College of Art for 11 years. He was also a non-executive member of the Fine Art Society for 23 years.
Principal of the Art School, Tamiko O'Brien said:
"The Trustees all give their time and expertise for free, which is quite frankly heroic, but to be Chair of the Board is to take on another level of commitment and responsibility. Robin Holland Martin was an incredible Chair and worked with great commitment to help steward the Art School through so many important challenges and developments. He was always dynamic, strategic, focussed, hyper vigilant, patient,  kind and supportive and in many ways he is an unsung (and unpaid) hero and we are delighted to recognise this with an Honorary Fellowship that is so richly deserved."
The title of Honorary Fellow is awarded to individuals who have made outstanding contributions to art, craft, heritage or materiality, education or pedagogy. Honorary Fellowships have also been awarded to Professor Roger Kneebone Rosy Greenlees OBE, Sandra Smith and John Wigley.