The Art School is delighted to welcome Taku Obata, International Artist in Residence 2019. Taku joins our other Artists in Residence Gray Wielebinski and Alastair Gordon, who form part of the Art School's creative community, where they share their practice insights with our fine art students and participate in events. Their work, made during their residencies, will be shown in the MA and Fellows Show in September.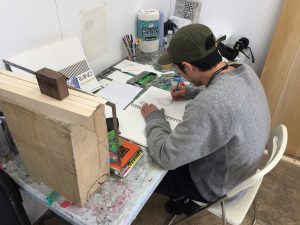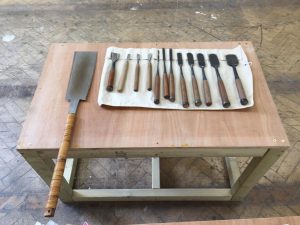 During a knowledge exchange visit with Tokyo University of the Arts Sculpture Restoration PhD Lab in November 2018, the Art School was able to interview Taku during his two-person show at Tokyo's influential Watari-um gallery. Taku is a contemporary artist who works mainly with large scale polychrome woodcarving and video. His work is inspired by his background as a breakdancer.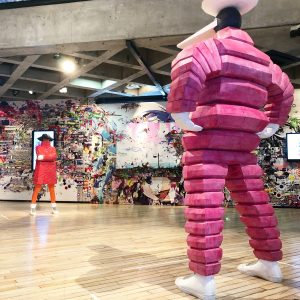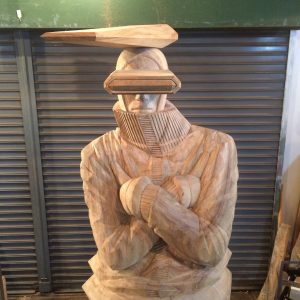 Predominantly based in Japan, Taku received a master's degree in sculpture from the Tokyo University of the Arts in 2008 and the same year won the grand prize at the Tokyo Wonder Site Grand Prix for his "B-BOY sculpture". He has had a string of successful solo exhibitions in Japan and the United States, as well as exhibiting in many group shows.
A miniature version of Taku's work is included in a current exhibition at White Conduit Projects, Islington, curated by Mark Dunhill and Caroline Broadhead. The Size of Thoughts brings together works by 50 sculptors and contemporary jewellers, that are no larger than 30cm in any direction. The exhibition, that includes works by other former Art School International Artists in Residence, Saya Kubota and Masa Suzuki, is open until 30 June, with a Gallery Talk on 6 June, 6.45-8.30pm.
We welcome Taku Obatu to the Art School and look forward to sharing his practice insights.