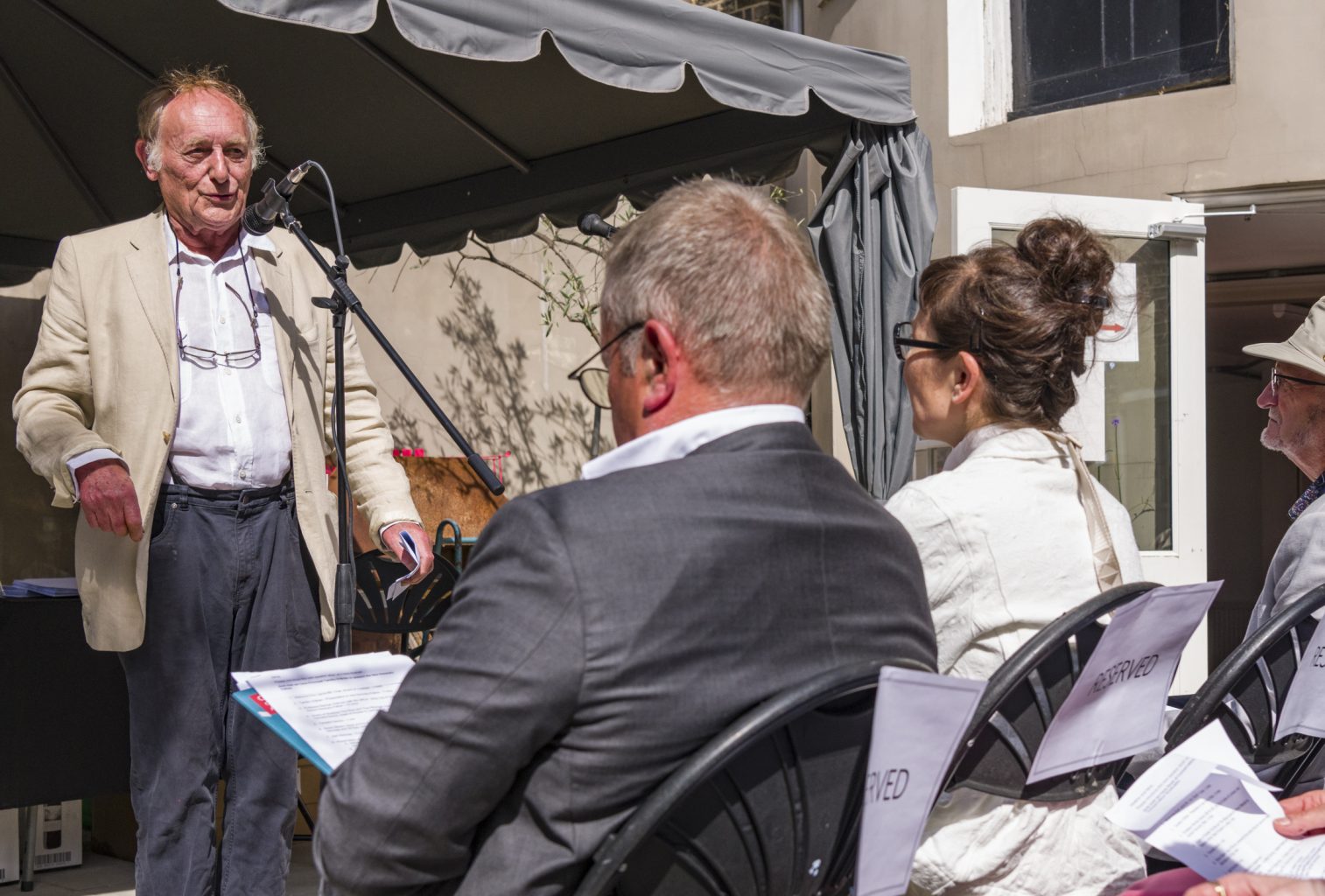 The Art School is delighted to welcome Professor Norman Ackroyd CBE RA ARCA, as it's newest Honorary Fellow, a lifelong title which celebrates significant contributions made to the Art School by an external person, usually through achievements in art, craft, heritage or materiality and/or education or pedagogy.
The Honorary Fellowship recognises Norman's redesign of the Print Room, and advisory role spanning over 27 years, establishing the Print Room as a thriving centre for teaching and practice. Norman's generosity in supporting an annual graduate prize and offering a masterclass to raise funds for the Print Room are also testament to his longstanding commitment to support and promote the Art School's work. The fellowship is also awarded in recognition of Norman's significant achievements as an artist and his important contribution to UK culture.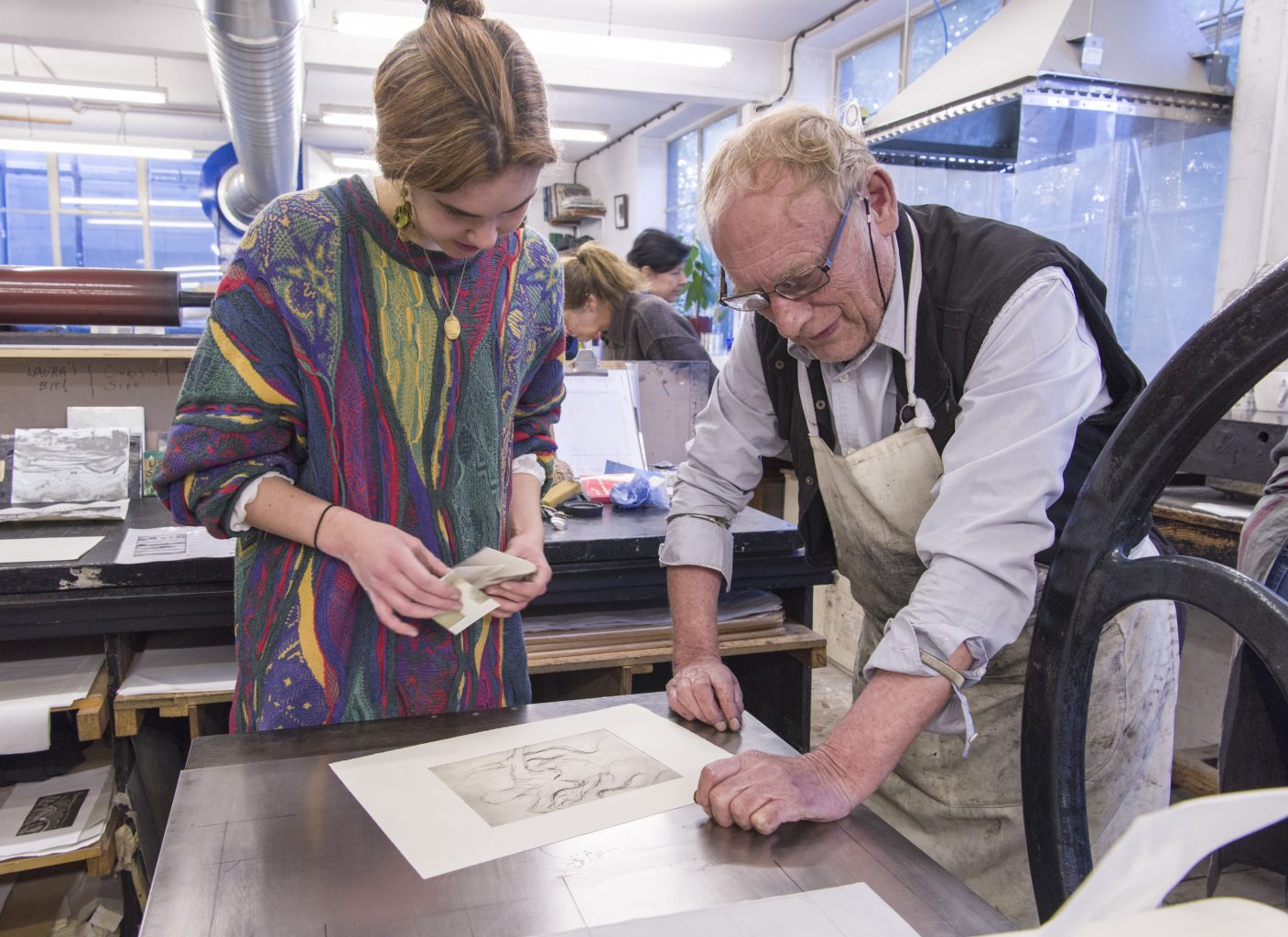 Norman Ackroyd attended the Leeds College of Art and then trained at the Royal College of Art where he studied under Julian Trevelyan. He produces works in a range of media but is most prolific in etching and is one of Britain's most famous contemporary printmakers.
Born in Leeds, his love of landscape was nurtured by long boyhood bicycle rides in the Yorkshire Dales. He will take ink, plate and acid into the field in order to, as he puts it, get to the root of 'the things that stirred me'. The metal plate can be worked on directly, the acid painted on as if a watercolour, and the 'bite' stopped by a quick rinse in a stream or a wipe on the wet grass, giving a freedom and immediacy which produces truly captivating images.
Norman has won a number of awards for his work: the South East States Open Exhibition, Carolina, USA in 1969, the Bradford International Print Biennale in 1972 and 1982, the Royal Society of Etchers and Engravers in 1984 and 1985, and the Frechen Triennale, Germany in 1986. He was elected a Royal Academician in 1988, was made Senior Fellow of the Royal College of Art in 2000 and was made CBE for services to engraving and printing in 2007. He lives and works in London.
Norman was presented with this Honorary Fellowship at the recent Degree Show Prize-Giving and Celebration afternoon, by Principal, Tamiko O'Brien, where he praised the Art School for its championing of hand skills and commitment to prioritising studio practice. He also expressed his delight that his approach to printmaking is continuing to be taught at the Art School through one of his former students, Jason Hicklin, the Art School's Head of Printmaking.
The Art School's other Honorary Fellows are: Professor Roger Kneebone; Rosy Greenlees OBE; Sandra Smith; Robin Holland-Martin.