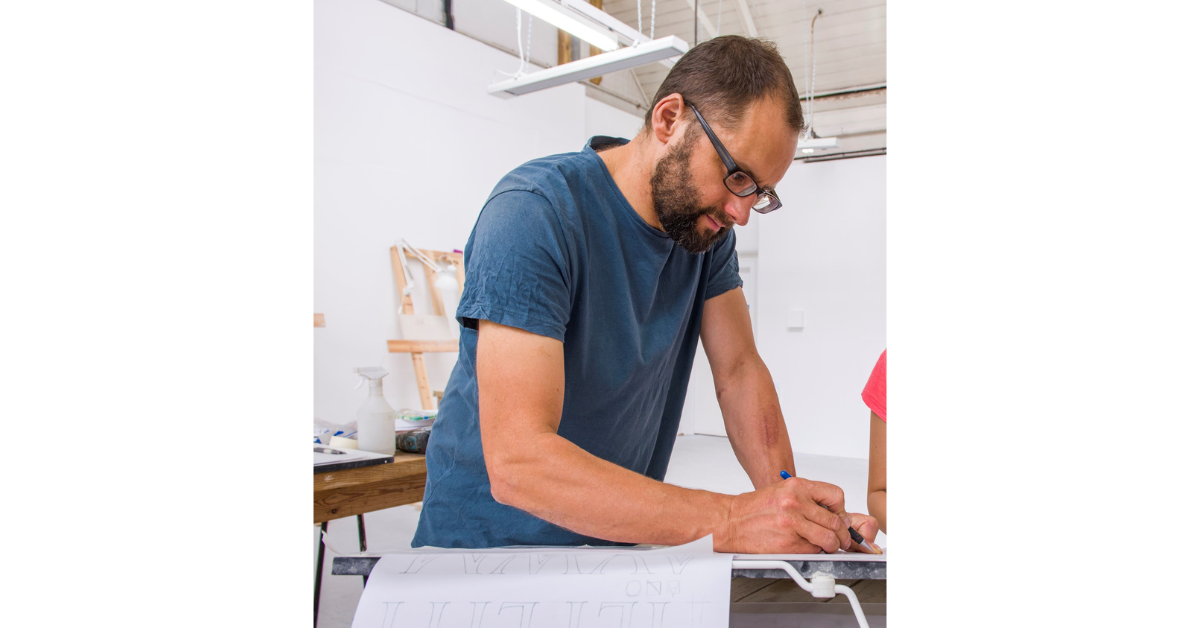 City & Guilds of London Art School is delighted to have appointed Tom Young as the new Head of Carving.
Tom has over 20 years extensive experience as a lettering designer and carver, and has run his own business alongside developing his teaching practice. Having taught Lettering at the Art School since 2006, Tom has held the position of Senior Lettering tutor since 2014. Professionally, he has worked with organisations such as the Fishmongers Livery Company, the Olympic Park, Old Royal Navy College Greenwich, Eton College and many others.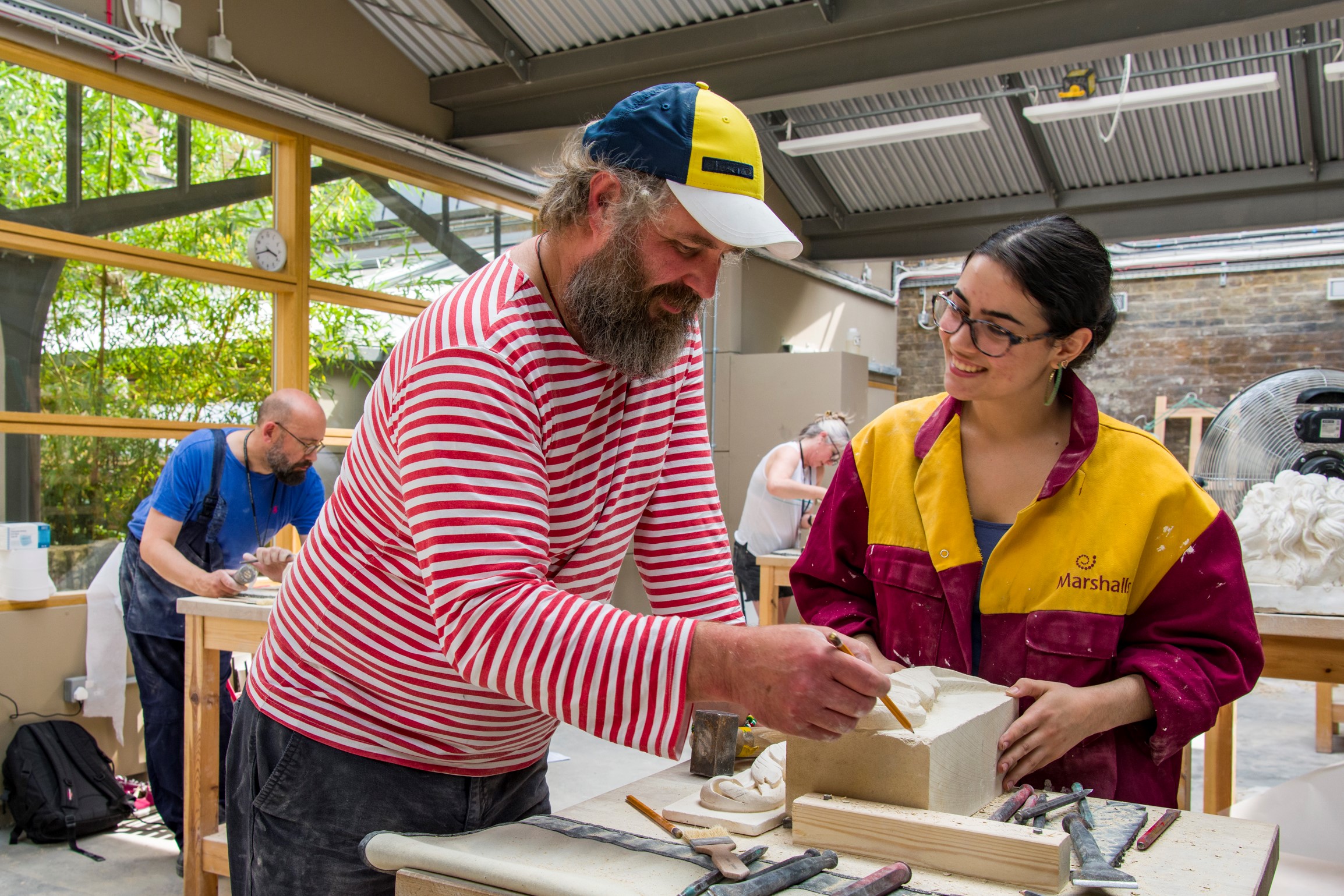 The Art School is also pleased to share that Ghislain Puget will be taking over from Nina Bilbey as Lead Stone Carving Tutor while Nina takes a leave of absence. Ghislain has been working in the Carving department since 2007. He is a highly experienced teacher and professionally qualified stone carving Tutor who is passionate about carving, sculpture and architecture.
Our deepest congratulations to Tom and Ghislain as they move into these key roles within our Art School from the beginning of the 2023/24 academic year.
The Art School would like to thank Heather Newton for leading the Carving department from 2020-2023, and wish her the very best in her future projects and endeavours.