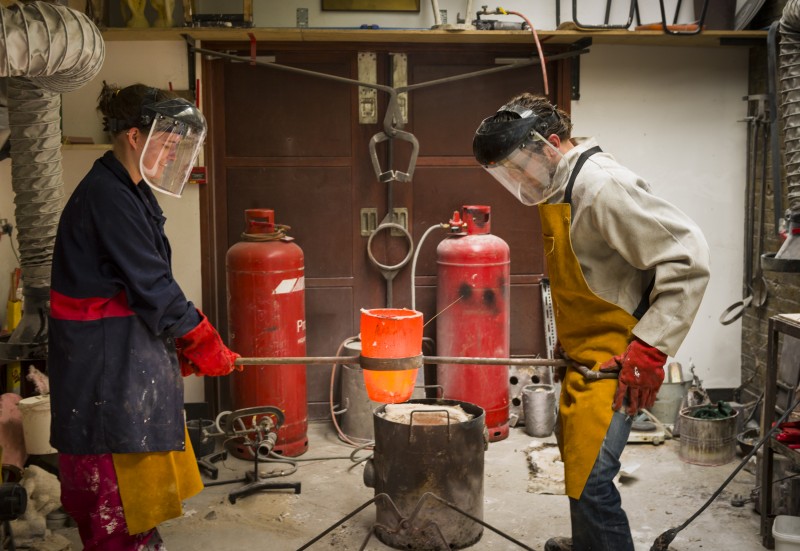 The Metal Workshop enables students from across the Art School to cast in bronze and aluminium and to work with sheet metal. Expert technicians support you in learning and using techniques and processes relating to the fabrication of works in metal and metal casting and finishing.
As with all the Art School's workshop areas, it is a place where you can test out new ideas and develop working methodologies as part of your ongoing experimentation and practical research within your chosen subject area.
The workshop also provides a programme of workshop sessions including metal fabrication techniques (such as welding), the exploration of techniques and methods of construction and introductory sessions for metal casting.
The Metal Workshop is equipped with electric arc welding and plasma cutting machines, fume extraction, bench and hand tools, personal protective equipment and other foundry equipment.