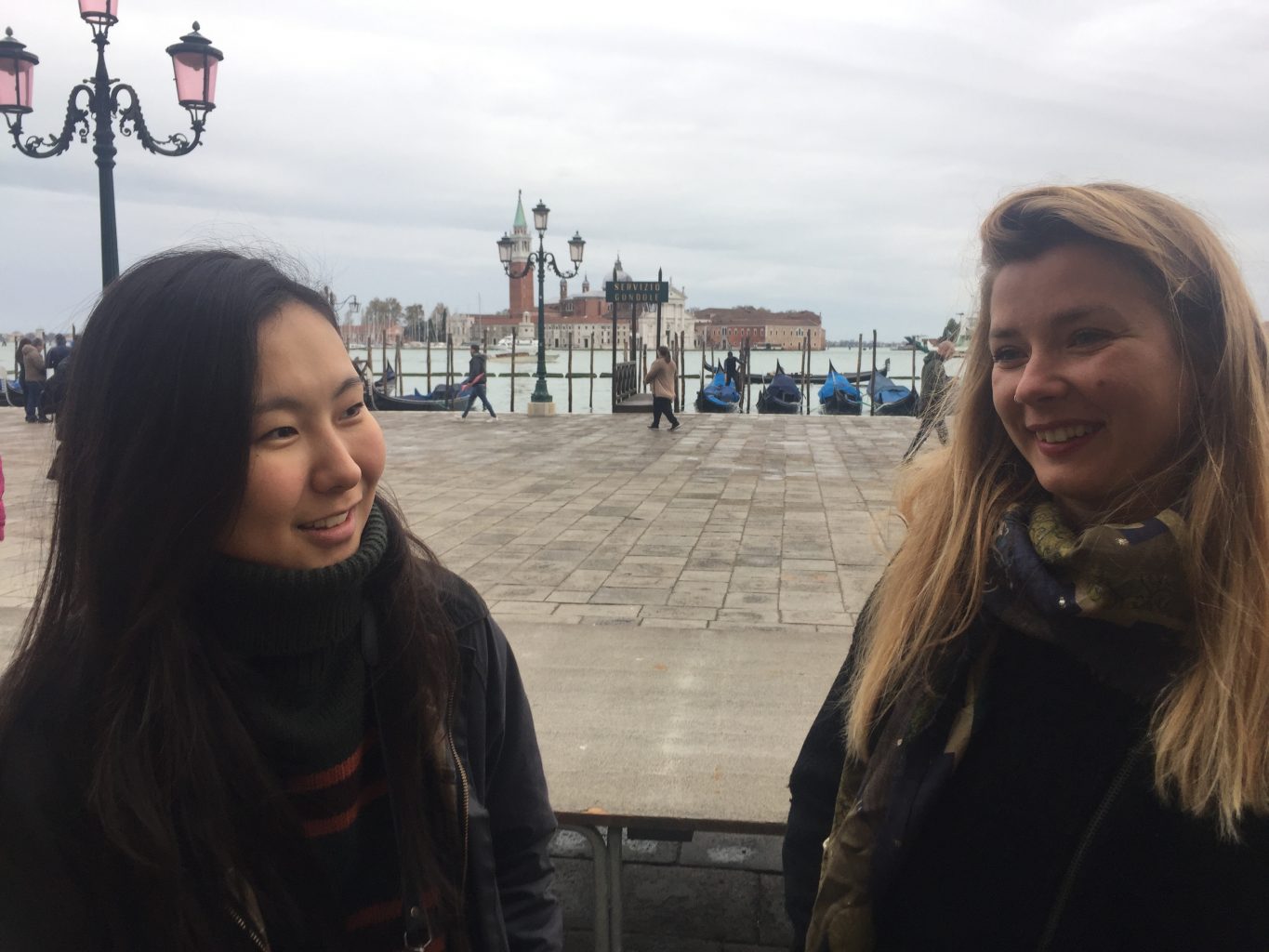 Miyuki Kajwara (current MA Conservation student) and Jonida Mecani (2019 BA Conservation alumna) have recently spent two months on San Giorgio Maggiore, a small island off Venice, after being selected to take part in a two-month, fully-funded internship at the Abbey of San Giorgio Maggiore. This initiative is supported by Venice in Peril, a fund dedicated to conserving Venice's architectural heritage and treasures.
Miyuki and Jonida have been living and eating with the small community of Benedictine monks at the Abbey, whilst carrying out a conservation project to clean a series of stone sculptures around the inner walls of one of the entrances in Palladio's Church. This has been a fantastic opportunity to work at a world-famous site with complex conservation requirements.
During our annual Venice trip in November 2019, we visited the two interns who introduced us to the work they have been carrying out and also showed us the wooden choir that was the focus of the previous year's Venice in Peril interns, alumni Catherine Grey and Olivia McIlvenny. Their brief was to monitor the evolution of the corrosive insect infestation in the wooden carvings and present a detailed conservation report to officials at the Church with recommendations on how to conserve the ornate work.