Clunie Fretton, who graduated from our Ornamental Woodcarving & Gilding Diploma course in 2015 (now revalidated as BA (Hons) Historic Carving: Woodcarving & Gilding), has recently completed the restoration of the 1754 Master's Chair of the Worshipful Company of Joiners & Ceilers, housed in the Victoria & Albert Museum's Furniture Gallery.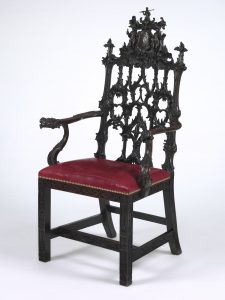 Clunie was asked to re-carve the missing heraldic elements and foliage from the back of this intricately carved chair, a process that involved a great deal of research and consideration in order to faithfully restore the undocumented losses. She details the process of restoring the missing carving from the chair on our Historic Carving blog, which goes into greater depth on the method and challenges she faced. Her work also featured in the V&A's Conservation Journal.
Clunie was the recipient of support from the Worshipful Company of Joiners & Ceilers during her diploma course here at the Art School, and now as a freeman of the company the work on the Master's Chair has come full circle, having been made by Past Master Edward Newman in 1754 and restored in 2019 by a craftswoman still practising the same trade some 265 years later.
In 2021 Clunie will go on to produce carving for the New Master's Chair, in commemoration of the 450th Anniversary of the Joiners & Ceilers Company.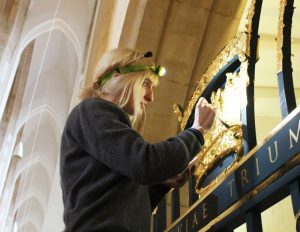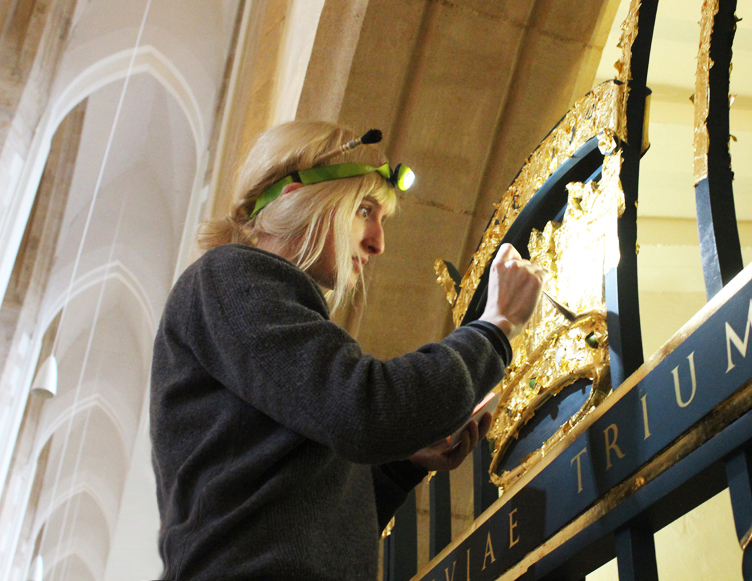 The Art School is proud to support this continuity of skills stretching back hundreds of years with its Historic Carving courses. When asked, Clunie said that the Art School had provided her with 'a strong skill-base from which to grow', allowing her to expand her practise into new areas following graduation while still following the traditional history of the craft.
She has since set up a practice, Fretton Handley, with her partner Felix Handley, and they now work on sculptural and restoration projects as a team.