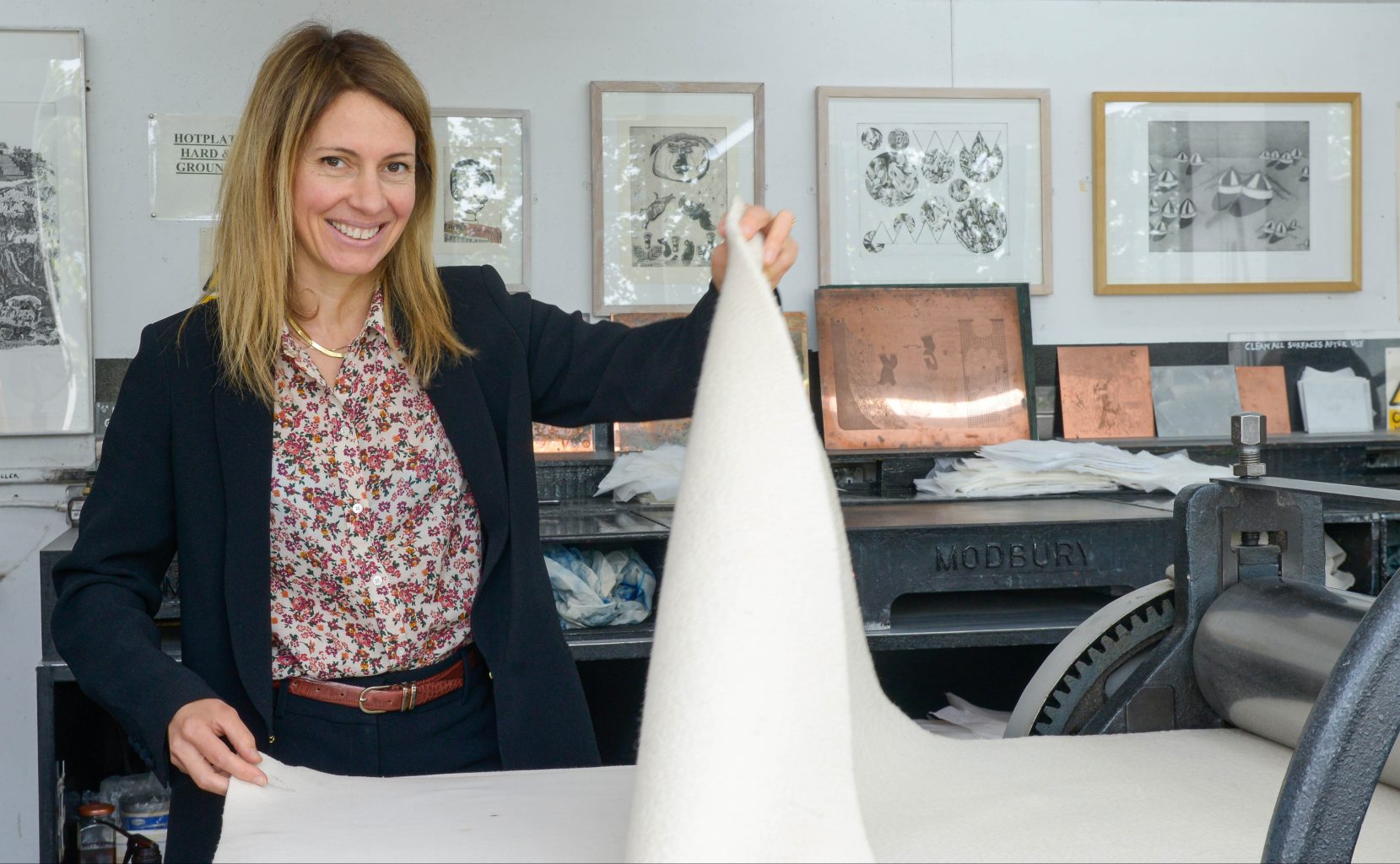 City & Guilds of London Art School is delighted to announce the appointment of Dr Lois Rowe as the new Principal of the Art School, as Tamiko O'Brien steps down from the role. Lois will commence her appointment from September 2022, welcoming students at the start of the new academic year.
Lois joins the Art School following a successful career in Higher Education at the University of the Arts London (UAL), where she has been Programme Director Fine Art and the Lead of Knowledge Exchange for Fine Art at Camberwell College of Arts and Wimbledon College of Arts.
Commenting on her appointment at the Art School, Lois said: "I am immensely honoured to serve as the next Principal of City & Guilds of London Art School. As an artist who has lived, worked, and studied globally across Fine Art as well as Applied Art contexts, I can speak to the Art School's outstanding reputation as a significant contributor to contemporary art and material cultures. It will be a privilege to work with our whole school community, to build on the rich history and legacy of the school, to further grow your communities, to share our ideas, and to discover even more opportunities to contribute to London's economic, cultural and environmental future."
Alongside her career in Higher Education, Lois is a practising artist and researcher. Her art practice was shaped by an early career in theatrical costume design in Canada and Japan. Following a growing interest in textiles and soft sculptures, her work moved towards 'animating' her costumes and sculptures and her practice turned to producing and exhibiting film and video. Her work as an artist also involves writing and has focused on how art intersects with other disciplines, and she has published a series of written pieces on current cultural events. Her academic career has led her to initiate active research partnerships with arts and educational organisations around the world and her research has led to organising a joint conference in Toronto exploring how pedagogic strategies can decolonise canonised perceptions of landscape.
Following a Diploma in Theatre Studies at Dalhousie University, Lois gained her Bachelor's Degree in Fine Art at Concordia University, Montreal. Moving to the UK, Lois took a Masters in Fine Art at Glasgow School of Art, and has subsequently been awarded a Postgraduate Certificate in Management of Learning and Teaching, and a PhD at Goldsmiths College, London.
The Art School's Chair of Trustees, Jamie Bill, said of the appointment: "We are delighted that Dr Lois Rowe will be joining The Art School as our new Principal. Lois has a wealth of experience in Arts Education and an exceptional track record in the sector. Her commitment to the student experience makes her eminently qualified for the role and will be invaluable in continuing the work of her predecessor, Tamiko O'Brien, in building the achievements and reputation of the School."
Tamiko O'Brien joined the Art School as Principal in 2014 and during her eight years in the role has worked to further develop its outstanding reputation, firmly positioning it in the forefront of contemporary fine art and historic craft education. Commenting on the appointment of Dr Rowe as Art School Principal, Tamiko said: "This is an important moment for the Art School as we move on from the significant challenges caused by the pandemic with a new strategic plan and exciting initiatives. I am confident that the Art School will continue to thrive and evolve under Dr Lois Rowe's leadership and that the wonderful Art School team will enable her to quickly grasp the full potential of this unique and extraordinary institution".
The Art School very much looks forward to welcoming Lois into her new role and wishes Tamiko all the best in her future endeavours.
The Art School wishes to thank Minerva for their generous support.