The Fine Art Professional Practice Programme sets out to prepare students for life after art school through a range of study visits, seminars and artist talks by art-world professionals, as well as competitions and off-site exhibitions.  As part of the programme, we invited a selection of artists to talk to our BA and MA Fine Art students about their work, insights into their professional experiences, and current directions.
For students, the artist talks are a fundamental part of making the apparent impossibility of being a working artist a reality. They expose them to the hard work and dedication it takes to make it happen but also to the knowledge that there are myriad definitions of the word 'artist' and that it is certainly possible to find a place for your work out there. The more practical and vocational components of the talks,  in which artists reveal what they need to do to supplement their art practice, are such a necessary conversation which you wouldn't hear in the more glamorous context of a podcast or gallery talk.
The first artist talk of the Spring Term was delivered by MA Fine Art alumnus, Hugo Wilson, who detailed his recent work for his solo show, 'Havoc', at Parafin. Hugo has exhibited in solo shows internationally and his work is included in private and public collections around the world. His multi-disciplinary practice includes painting, sculpture, ceramics and printmaking.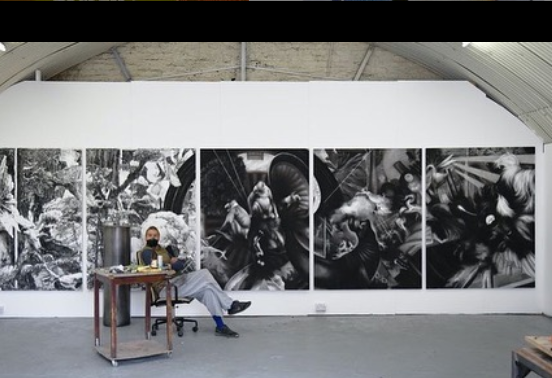 'Havoc' features large-scale, charcoal on paper works, as well as bronzes and sculptural pieces in glazed terracotta. His work juxtaposes motifs from art history with contemporary cultural images, and explores how belief systems are defined in culture over time.
Following Hugo's illuminating talk, we were delighted to welcome BA Fine Art alumni Rose Schmits, Thomas Elliott and Tuesday Riddell, who each described their journey since graduating from the Art School and what they are currently doing.
Rose Schmits' (BA Fine Art 2019) practice is inspired by the traditional delftware from the city of Delft, Netherlands, where she was born, and explores transgender identity. For Rose, the process of making ceramic artworks reflects the trans experience of the mutability of the body.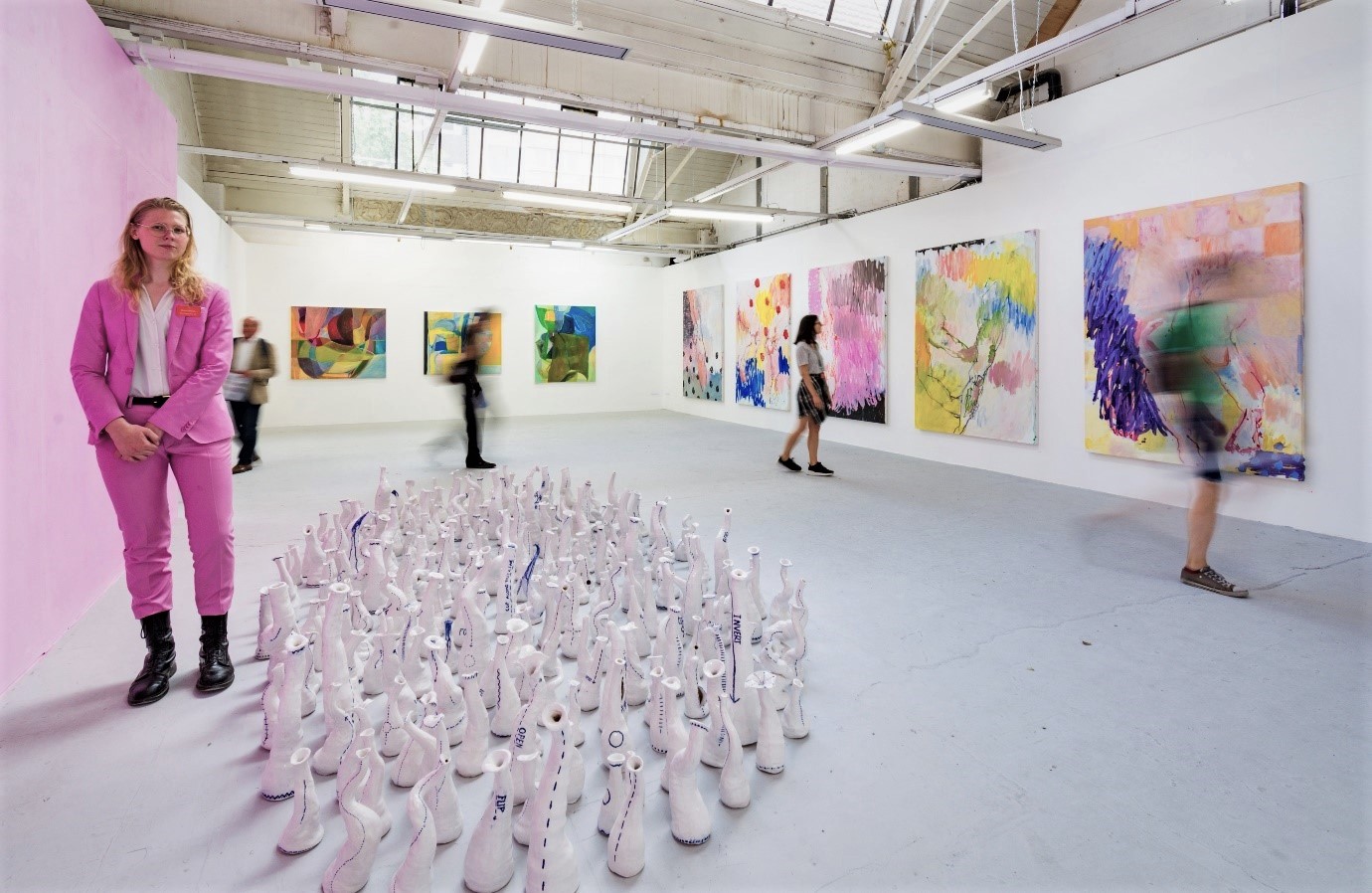 As well as a practising artist, Rose is a kiln technician at Studio Pottery London, and is currently the Kiln Girl on the Channel 4 TV show, The Great Pottery Throw Down.
Graduating from BA Fine Art in 2015, Thomas Elliott's mainly figurative practice is currently centred around the world of sci-fi and fantasy, and he's the in-house illustrator for Games Workshop. Thomas specialised in painting during his degree and says that one of the main skills he learnt on the course was the ability to recognise where his interests lay and then continue to explore and challenge his practice.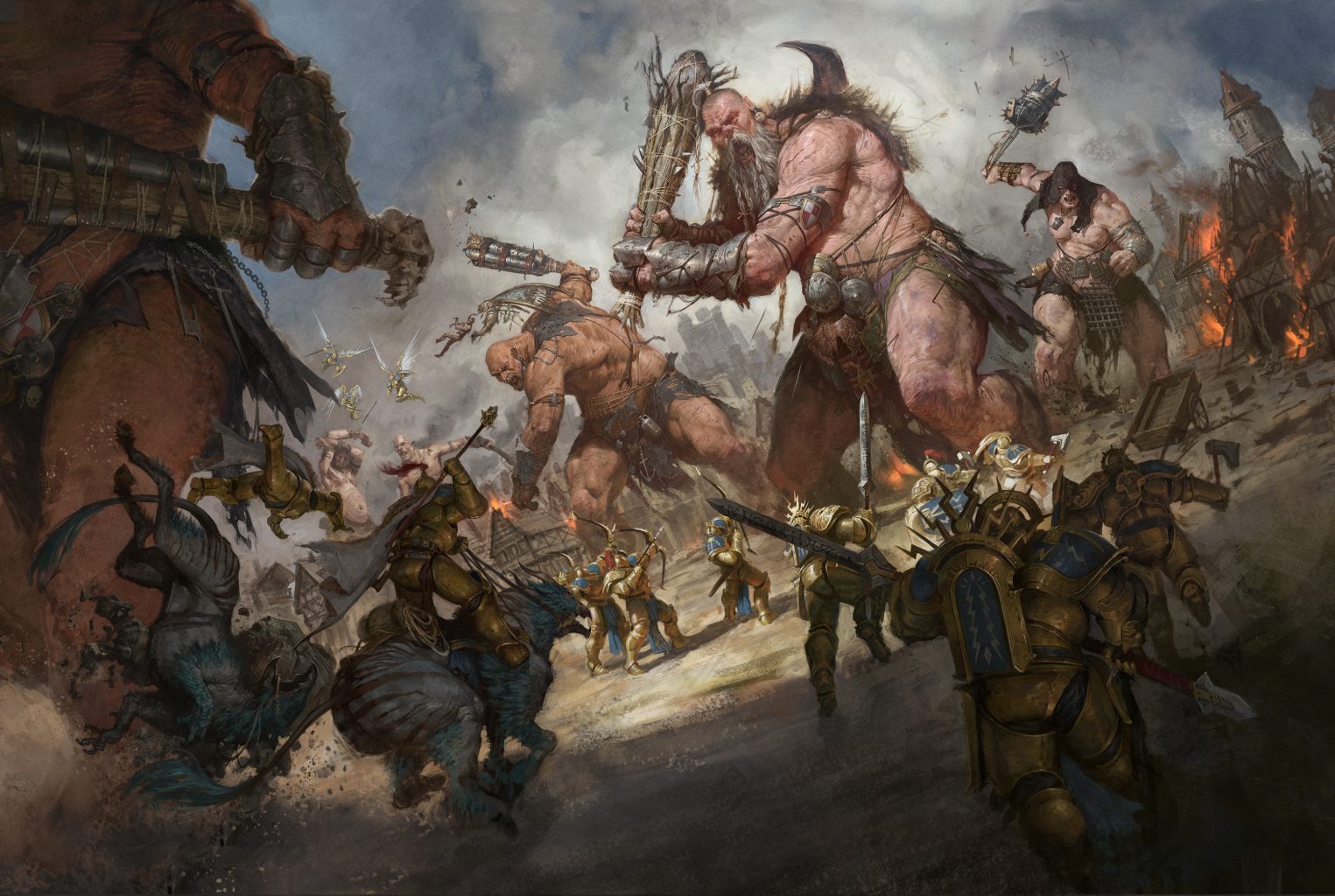 Following graduation, Tuesday Riddell (BA Fine Art 2015), was awarded the Painters-Stainers Decorative Surfaces Fellowship at the Art School, where she had the opportunity to explore a variety of decorative techniques and crafts, including japanning, a form of lacquering used in Europe since the 17th century, which has become the main focus of her practice.  Through her luscious and intriguing artworks, Tuesday explores our attitudes to nature and artifice, contrasting beauty with decay.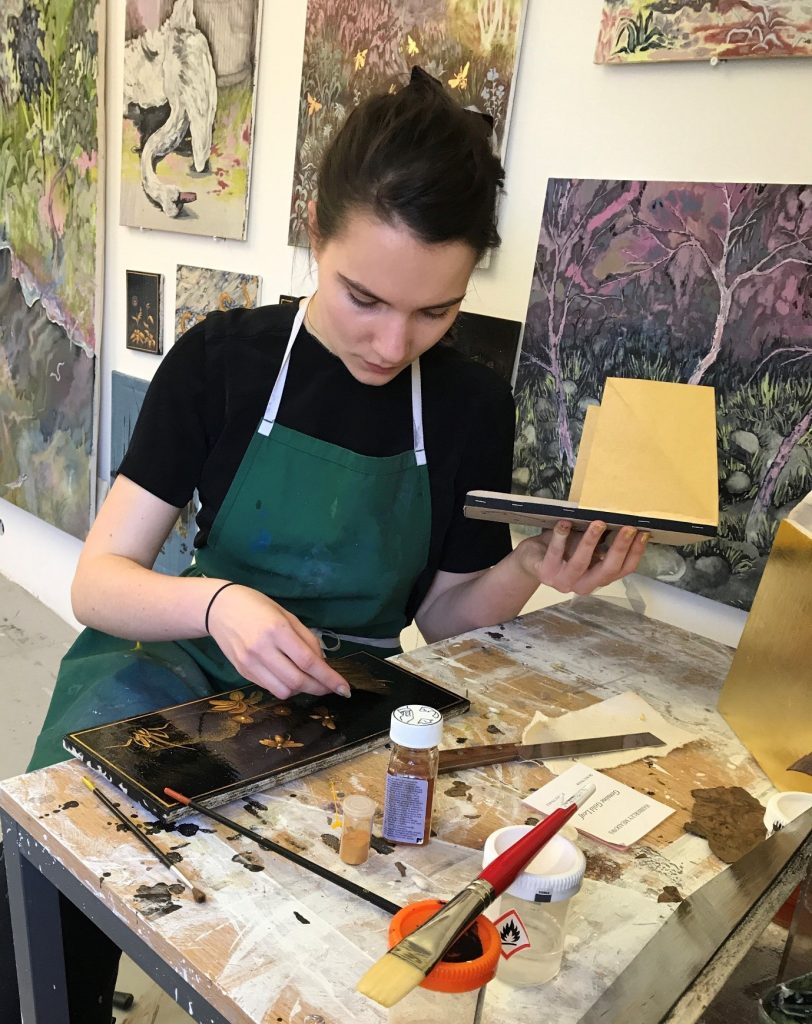 Tuesday has exhibited internationally with Messums, in addition to group and solo shows around the UK.
In the third of our artist talks, Flora Yukhnovich (MA Fine Art 2018) described the development of her practice through the MA course, and her journey since graduation. Flora's paintings adopt the language of Rococo, seen through a filter of contemporary cultural references.  She describes her work as hovering somewhere between figuration and abstraction, leaving the viewer to read the work as they will, resulting in a myriad interpretations of meaning.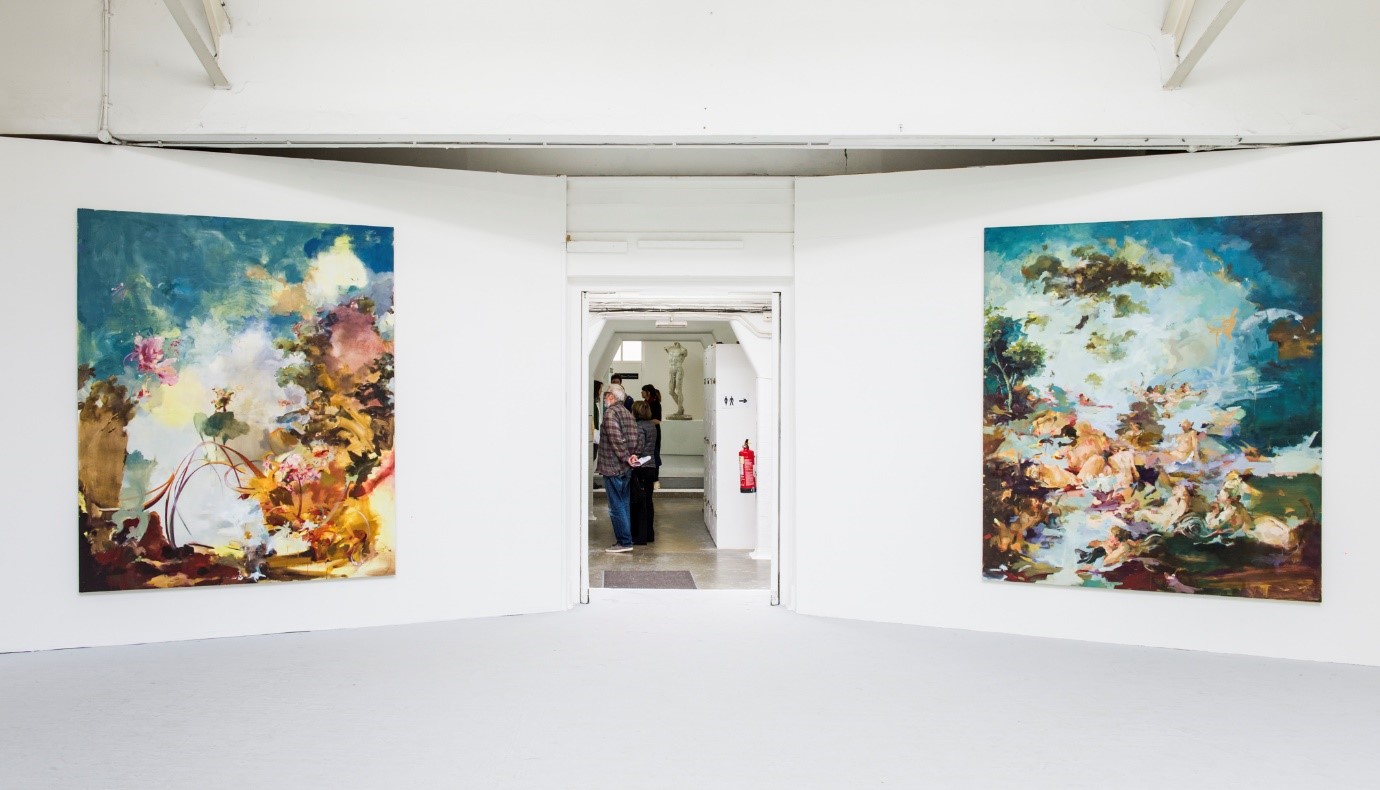 After graduating from our MA Fine Art course, Flora was awarded the Artists Collecting Society, City & Guilds of London Art School Studio Award which supported a studio and mentorship for a year. This was followed by a residency at Palazzo Monti in Italy with @thegreatwomenartists, and she has since been represented by Parafin and the Victoria Miro Gallery, with a string of solo shows.
On 22 February, Bloomberg New Contemporaries Chair, Sacha Craddock, and Séamus McCormack, Programme Curator, gave a passionate talk about the renowned competition which showcases the work of recent art school graduates from around the UK. They took students on a behind-the-scenes tour of the history of the competition, the selection process, and their responses to Lockdown.
Students also heard from artist Karen David who discussed her research, multi-disciplinary studio practice, curation and writing, touching on invented communes, science fiction, mythologies and academic communities.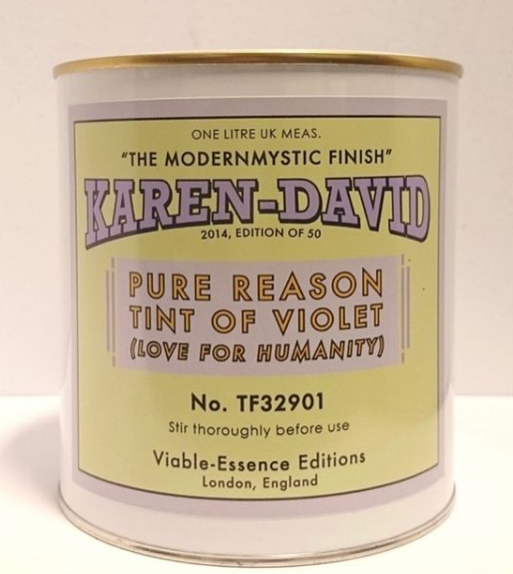 Karen David, 'This Is Not Happening, Luminous Lemon (Highest Intellect) TF22901', I litre tin of wall paint, glow in the dark stars, carborundum, crystal, Edition of 50, 2018
And just this week, we've been lucky enough to welcome back Jessie Makinson, Art School Artist in Residence 2017, during her show at François Ghebaly, LA.  Jessie's practice focuses on multi-figure paintings of women referencing the representation of women in art history and celebrity pop culture. During her talk she described her studio practice and expanded on the themes and inspiration for her complicated and ambitious paintings.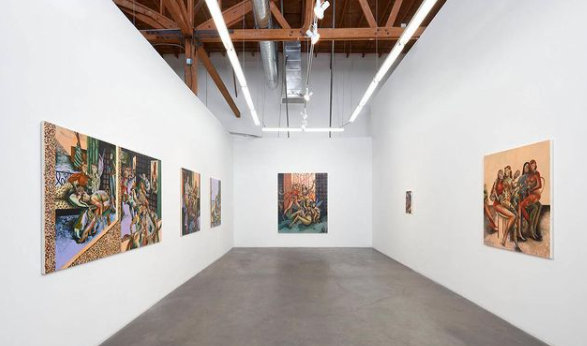 Upcoming artist talks in the Professional Practice Programme include Lucy Williams, who works with mixed media bas-reliefs that depict deserted scenes of Modernist architecture, and Paolo Arao, US-based artist whose geometric sewn paintings and textile constructions disrupt perceived symmetries and challenge the viewer's expectations about the presentation of queerness.
Fine Art Tutor, Reece Jones, who oversees this part of the Professional Practice Programme, explained the importance of giving students a platform from which to be exposed to a selection of professional artists, each with their own unique practice and experience: "I think the most nourishing and intense input an artist can receive is through listening to another artist talk with passion and depth about their practice. Even when the artist in question is making things with which a particular student doesn't directly identify, the importance of hearing different voices on a wide variety of challenges and interests is second to nothing. It's genuinely empowering to see individual practitioners land their ideas and inspiring to see how they go about it."
Students and tutors alike have been incredibly impressed with the generous insights the artists and art professionals have shared with us throughout the Professional Practice Programme and we're immensely grateful for their time and support. We're very much looking forward to talking to Lucy and Paolo over the coming weeks, and learning from their fantastic work.
Reece Jones again: "We are very lucky that the guest artists this term (alumni and visitors alike) have each brought real honesty and insight to their presentations. We've seen gleefully geeky deep dives into what inspires people and heard about moments of success and moments of frustration. The question and answer sessions afterwards have proven really illuminating too. It's fascinating what conversations can open up when someone spends the time describing what motivates them. I'm always so impressed and thankful that busy artists (all of whom are in the midst of working on huge projects) deliver informed, candid and passionate talks and seem to really enjoy the interaction with the Art School cohort."