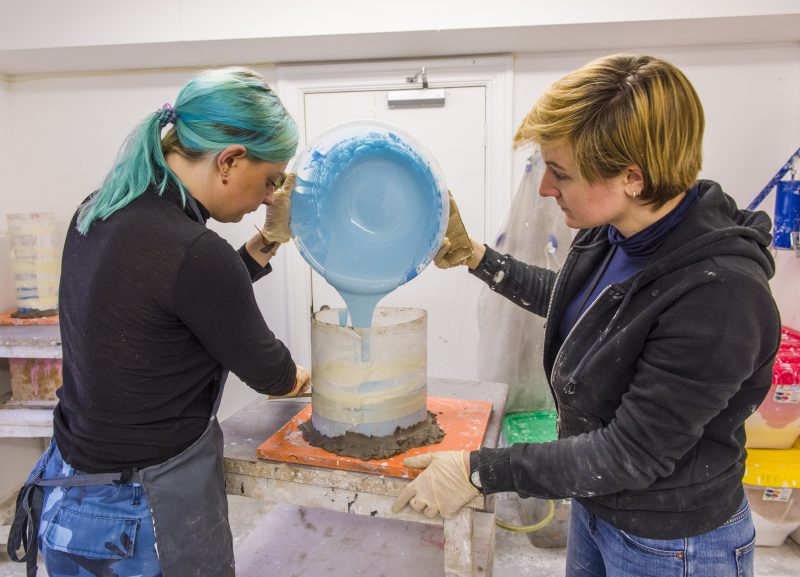 There are two workshops dedicated to the processes involved in casting – one in the main building and the other in the Foundation and MA Fine Art Studio building. Our technical staff and a number of our tutors are highly skilled and knowledgeable about casting and a wide range of approaches to casting are supported.
This facility feeds into all departments, and is interlinked with both the Metal and Ceramic Workshops. As well as bronze casting and ceramic processes such as slip casting, we also facilitate a wide variety of other mould making processes, including silicone rubber, waste and plaster moulds, latex moulding, body casting and resin casting.
As with all the Art School's workshop areas, the Casting Rooms are a place where students can test out new ideas and develop working methodologies as part of their ongoing experimentation and practical research within their chosen subject area. The workshop provides a programme of lessons for academic units, including sessions on mould-making/casting and creative uses of clay.