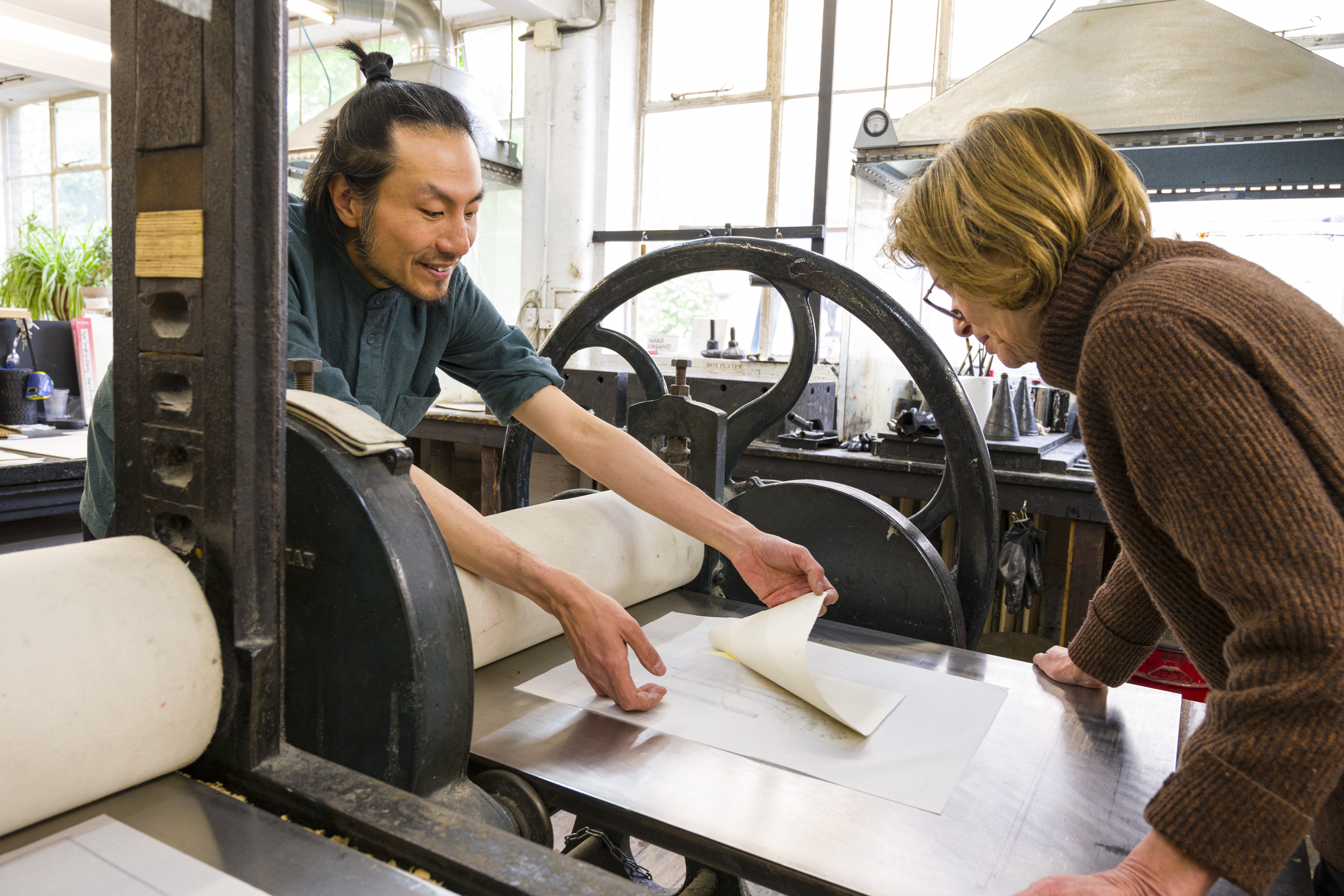 Over Friday 12 and Saturday 13 May, the Art School opened its doors for our biggest London Craft Week event to date. Across the two days, visitors joined us to celebrate specialist craft skills by taking part in our programme of activities, and it was fantastic to see so many people.
The event kicked off with the start of the Annual Carving Competition 2023, a highly anticipated event in our London Craft Week programme. Running across the two days, Woodcarving and Stone carving students were given twelve hours to complete an original work, using only hand tools. This year, the competition was themed on Sir Christopher Wren, in honour of the tercentenary of his death and contributing to the programme of Wren 300.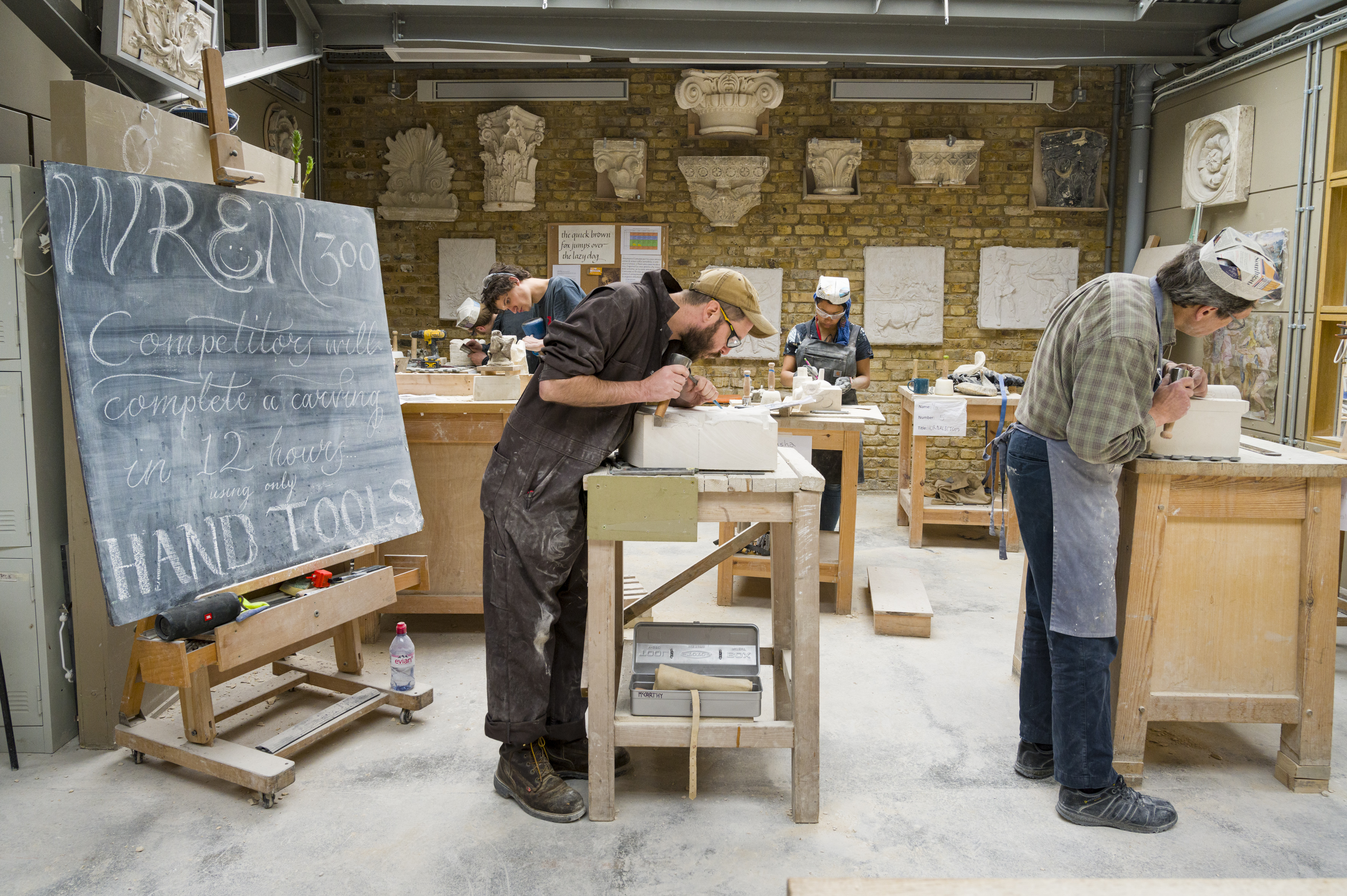 The 2023 Carving Competition
We were delighted to welcome back alumni Marcia Bennett Male (1997) and Will Davies (2009) as our judges for this year's competition. During the prize-giving, they both commended the standard of the competitors' work, the level of execution and the attention to detail. Well done to all those who took part, and a huge congratulations to our winners: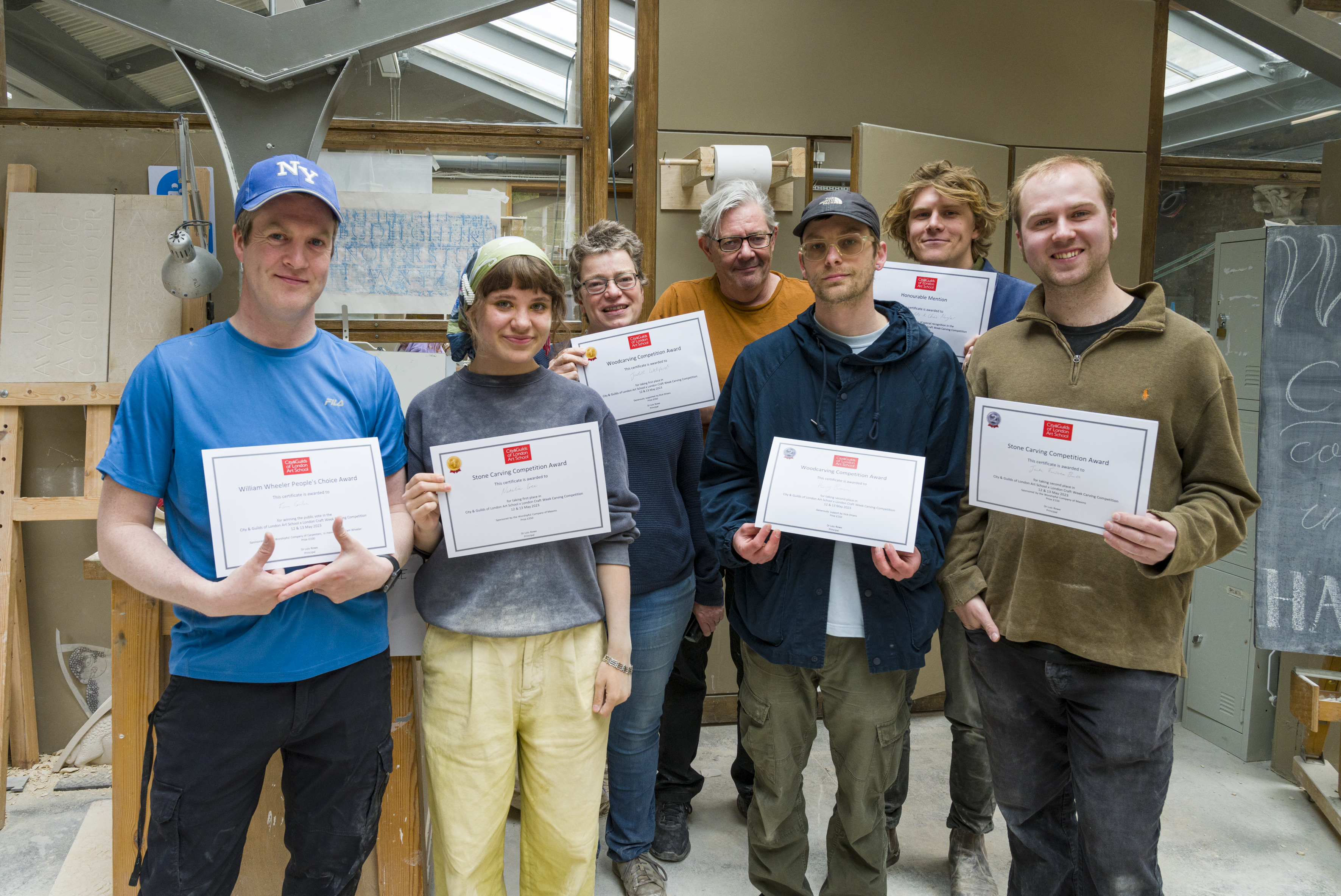 2023 Carving Competition Winners (L-R) Finn Conlon, Natalie Gee, Judith Letchford, Chris Nayler, Henry Brown, Max Reynolds, Jack Fonseca-Burtt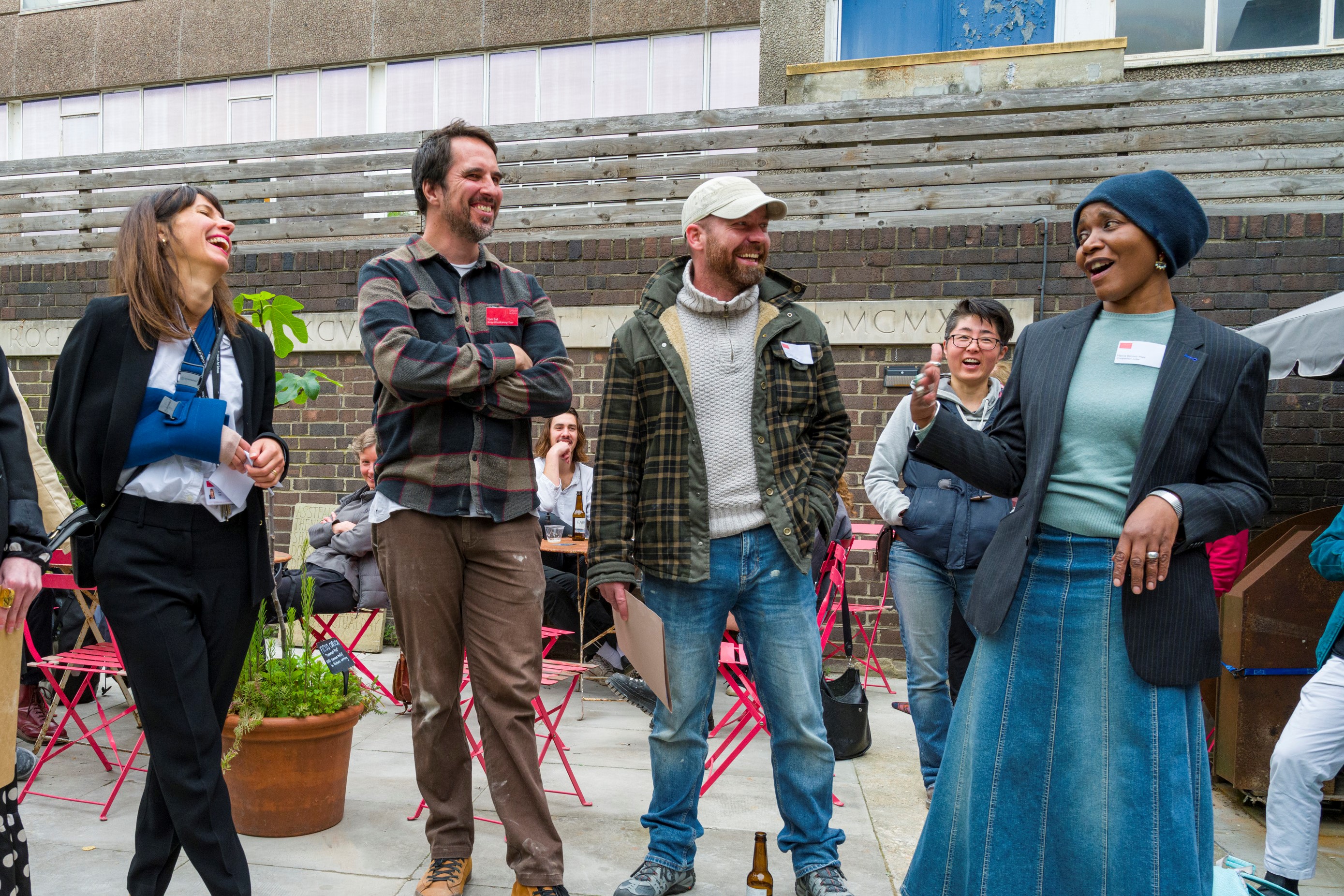 (L-R) Art School Principal Dr. Lois Rowe, Senior Woodcarving Tutor Tom Ball, Alumni and Carving Competition Judges Will Davies and Marcia Bennett Male
Alongside placing their vote for the People's Choice award, visitors were also invited to have a go at stone carving. We had a number of stone carvers in the making stopping by!
Have a go at Stone Carving
Over the two days, Conservation students ran a series of demonstrations and interactive activities, including paper marbling, gilding, japanning and paper restoration. The students were joined by Tutor Sarah Davis, who demonstrated Medieval Painting and Manuscript Illumination, and Decorative Surfaces Fellow Simon Bejer, who demonstrated the painting techniques of Trompe-l'œil.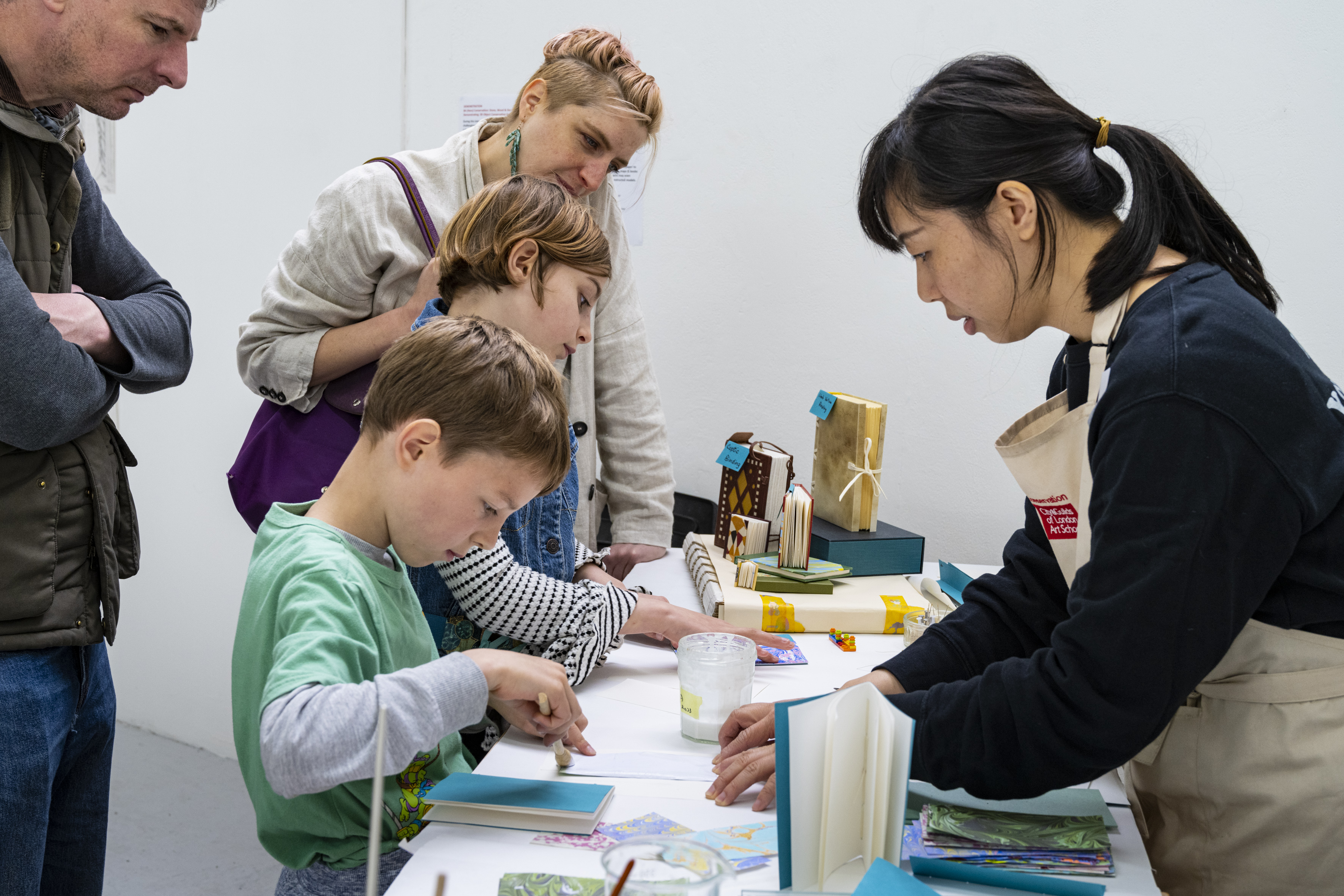 Paper Marbling Demonstration
In the Art School's historic print room, visitors had the opportunity to take part in printmaking workshops with Print Fellow Wai Wong. Wai ran a series of hands-on workshops on the traditional process of Intaglio printing, where participants were taught how to create beautiful debossed prints using a variety of materials to create texture but without using ink.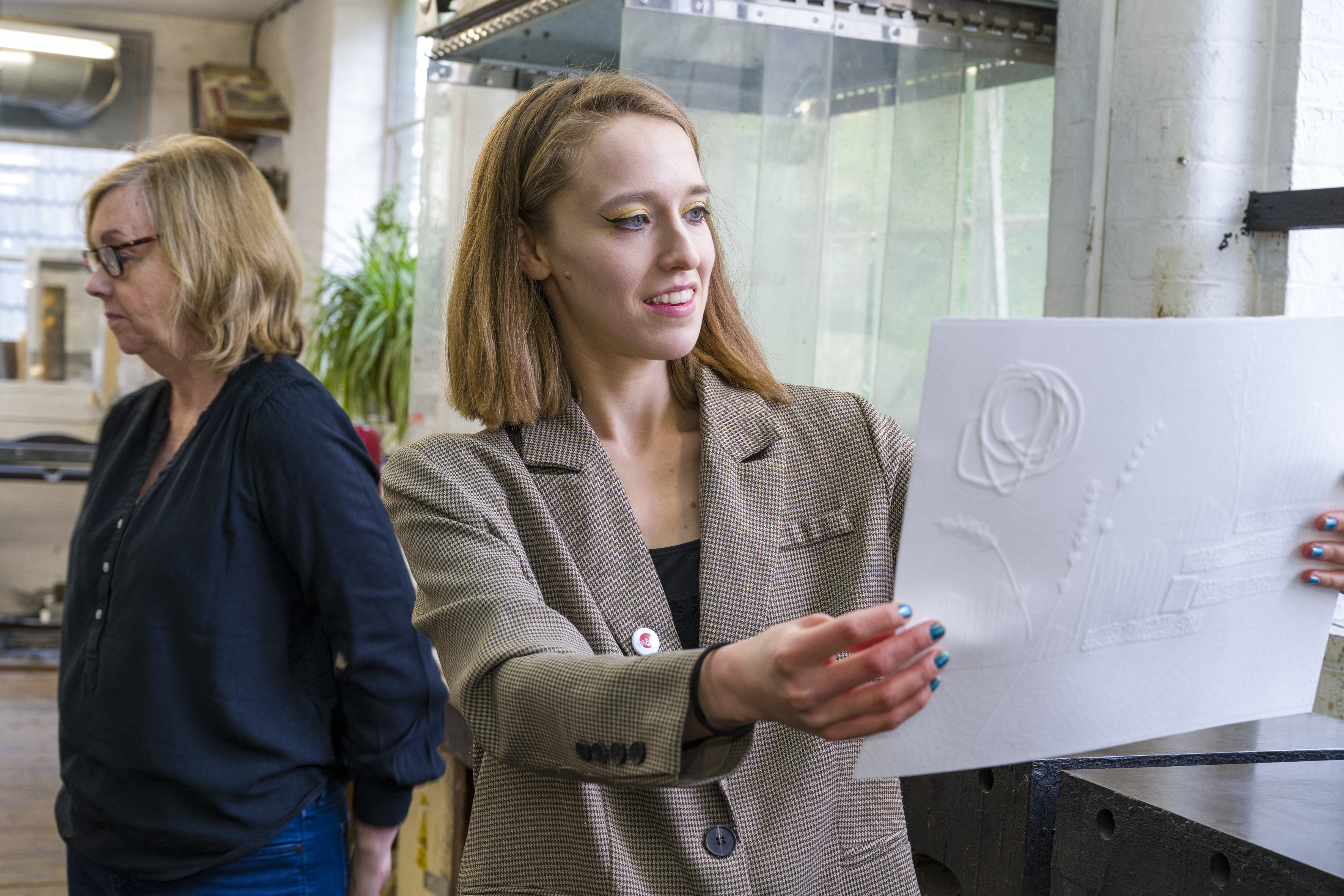 Printmaking Workshop with Wai Wong
A number of exhibitions were on display throughout the Art School over the weekend. Visitors were greeted in the atrium by an exhibition of alumni work by the Lettering Arts Trust, showing the skills of those who have honed their craft via their journeyman training schemes. Our National Saturday Club members, who have been learning heritage craft skills at the Art School every Saturday this academic year, had a range of their work on display, from carved heraldic shields to examples of verre églomisé. In our Drawing Studio, visitors enjoyed an exhibition of entries for the Art School's Taylor Pearce Drawing Prize. This is open to students on our Carving and Conservation degree programmes, and included sketches, studies and more sustained drawings.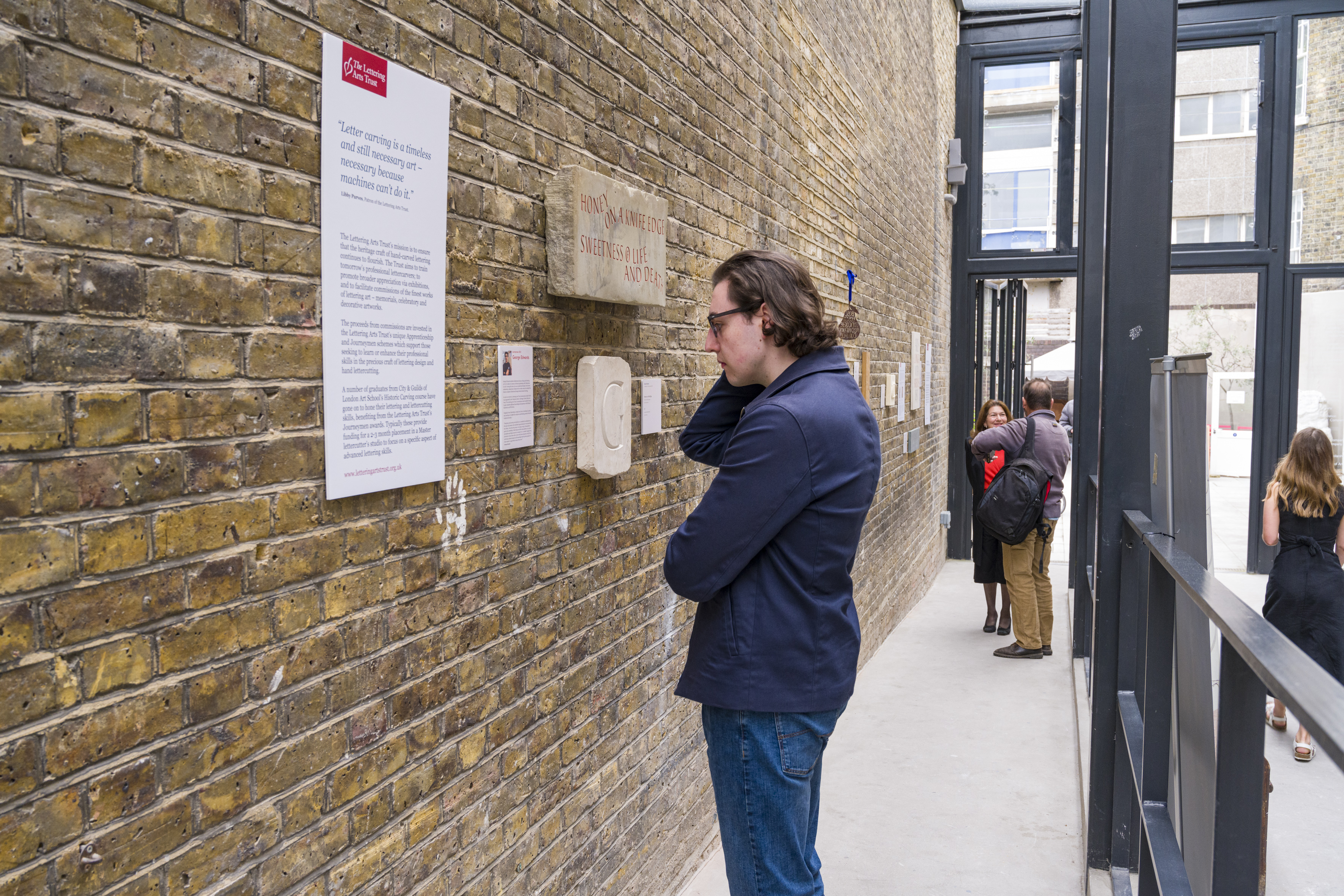 Lettering Arts Trust Exhibition
Local artisan beer company, Fabal Lager, held a free Talk & Tasting in the Art School café, where visitors learned about their locally-sourced ingredients, commitment to sustainability and championing of craftsmanship.
Thank you to our sponsors, The Masons' Company Craft Fund, The Carpenters' Company, Dick Onians and Fabal Lager, and thank you to everyone who visited and took part. We hope to see you all at our upcoming Degree Show and at next year's London Craft Week.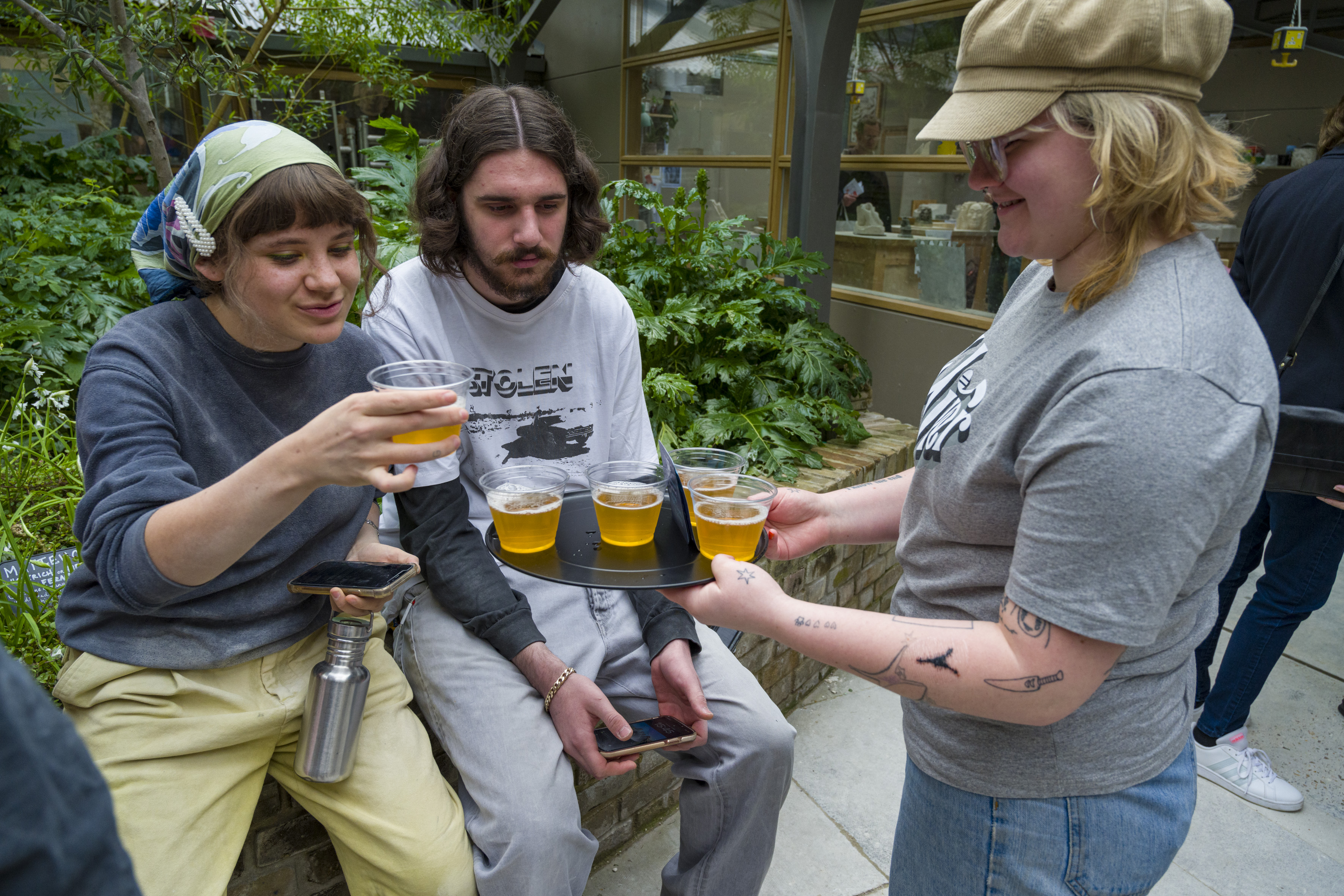 Beer Tasting with Fabal Lager