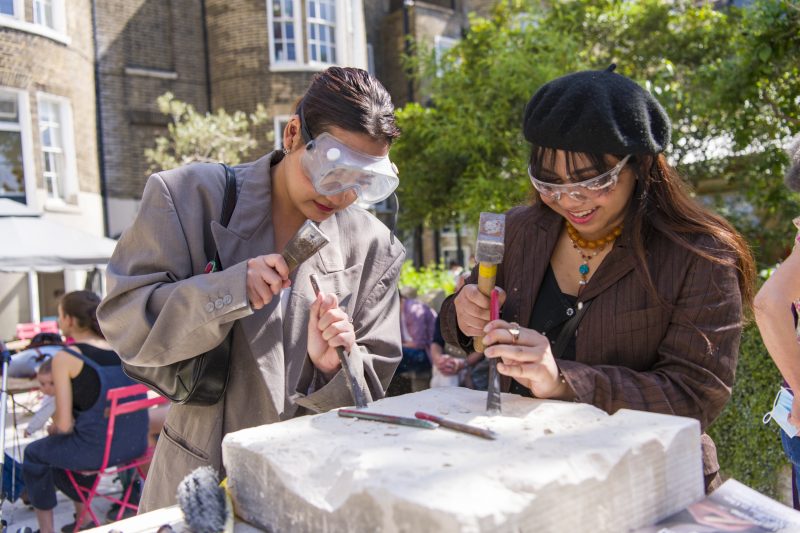 Since 2016, the Art School has participated in London Craft Week, an annual event that showcases exceptional craftsmanship through a journey-of-discovery programme around the city.
For the 2023 edition of London Craft Week, the Art School will host a two-day event showcasing some of the historic craft skills we champion on our undergraduate and postgraduate programmes. The free admission event takes place on Friday 12 May and Saturday 13 May 2023 and includes an engaging programme of activities, as well as the exciting opportunity to glimpse inside a real Art School.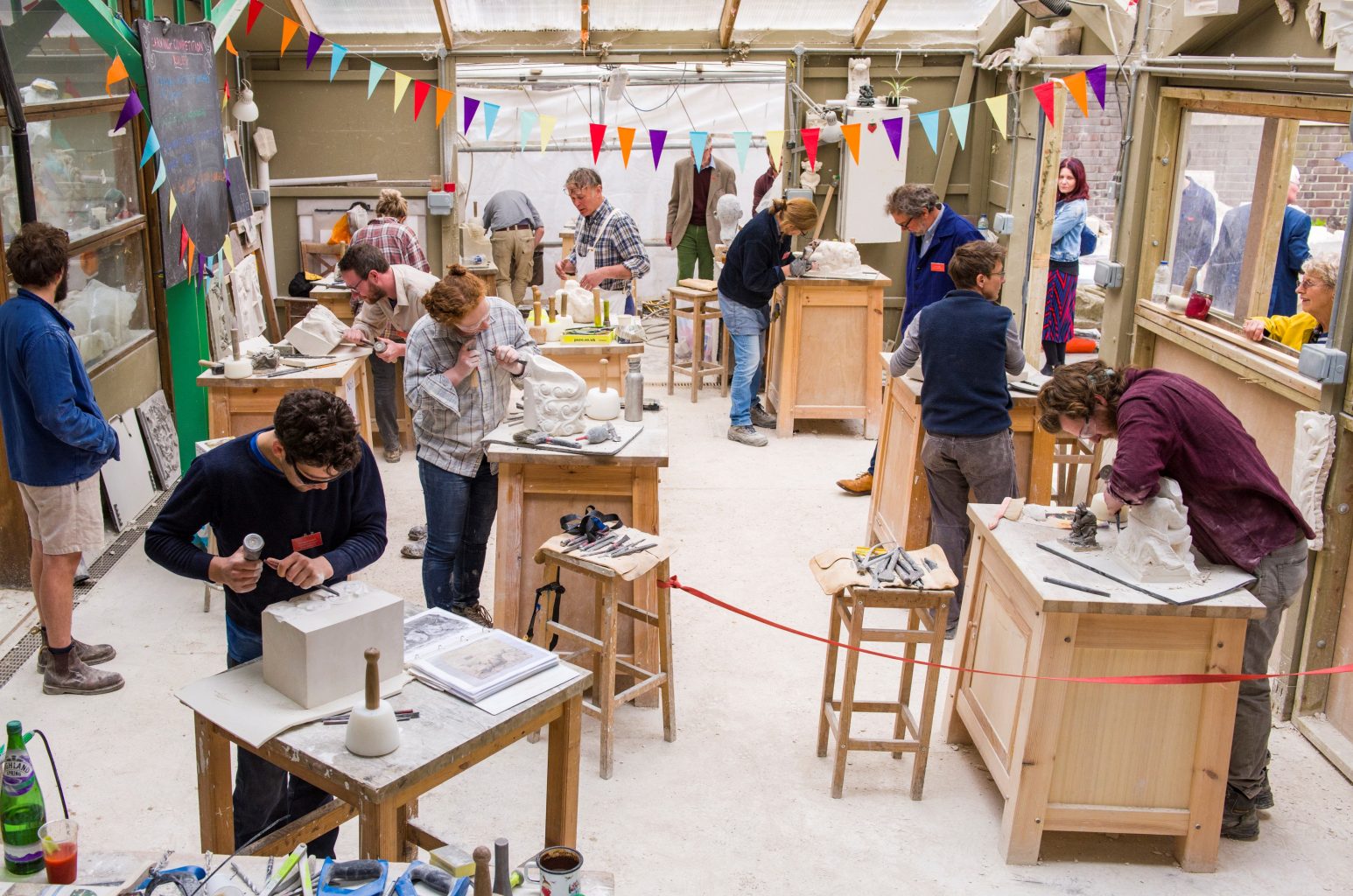 WOOD AND STONE CARVING
The wood and stone carving studios will be open, and visitors are encouraged to cast their vote in the ever-popular two-day carving competition. This year, the competition is themed around Sir Christopher Wren in honour of the tercentenary of his death, also contributing to the programme of Wren 300. As well as watching wood and stone carving in action, you can have a go at stone carving yourself.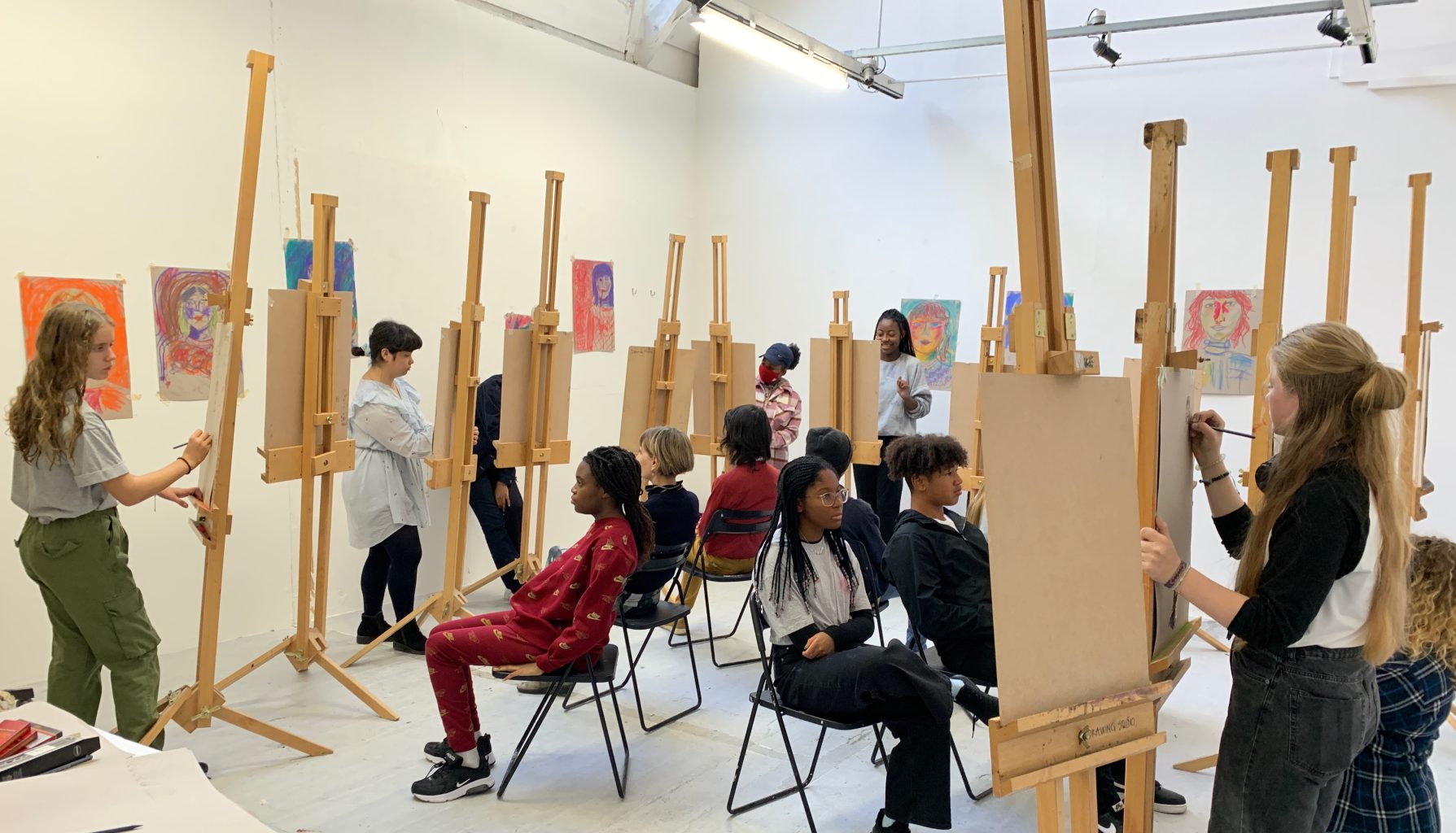 NATIONAL SATURDAY CLUB EXHIBITION
The Art School is proud to be part of the new Craft&Making strand of National Saturday Club programming, which was recently formed by NSC in partnership with QEST. The Art School's first-ever Saturday Club offers local young people the opportunity to learn rarely-taught heritage craft skills, with a contemporary twist! An exhibition of Members' work will be on display for visitors to view.
TAYLOR PEARCE DRAWING PRIZE EXHIBITION
You are invited to view an exhibition of entries for the Art School's Taylor Pearce Drawing Prize, open to students on our Carving and Conservation degree programmes. The array of exhibited drawings reflects students' course work in a variety of approaches and subjects, including sketches, studies or more sustained drawings. The winning entry will be announced at the 2023 Degree Show.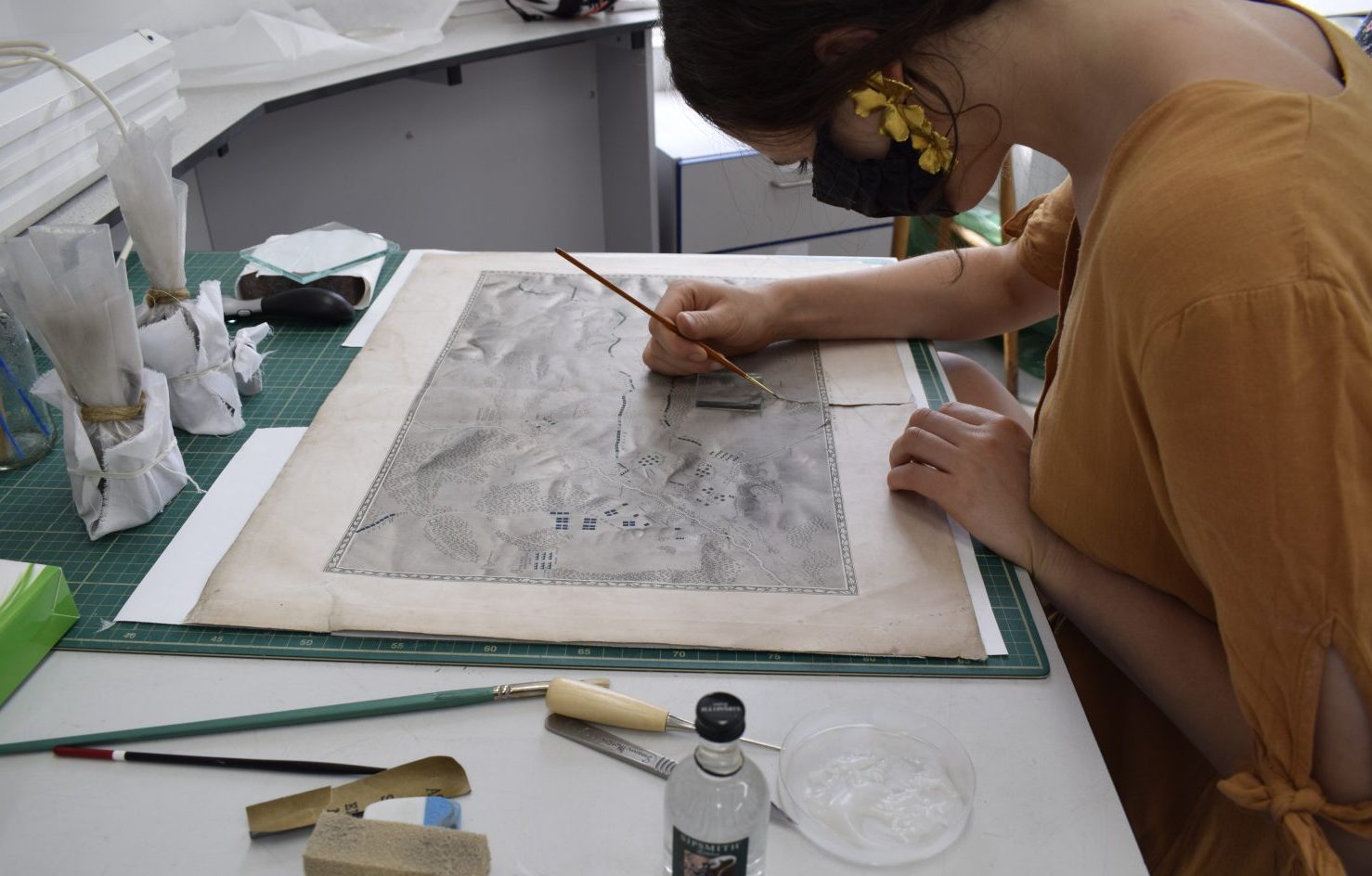 CONSERVATION DEMONSTRATIONS
Students studying on our BA (Hons) Conservation: Books & Paper and BA (Hons) Conservation: Stone, Wood & Decorative Surfaces courses will give demonstrations of different conservation techniques and processes. The courses equip students with the specialist knowledge and skills to conserve and restore cultural heritage for the future.
Refreshments will be available in the Art School's café.
Sign up to our mailing list to keep updated, and follow us on social media.