Concluding a series of six workshops with artist and materials researcher Laura White, our Art & Material Histories students have been exploring the co-dependent relationship between materials and the human body. Through a series of exercises that inhibited as well as expanded their bodies' capabilities, students reflected on varied material experiences and what they can teach us about the ways we might privilege specific embodied encounters.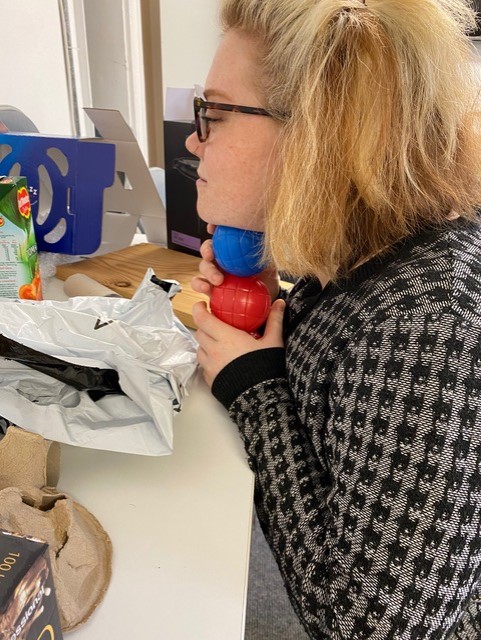 The workshop began by asking students to pick up a familiar object without the use of their hands and lift it from the floor to the table. Students discovered that by working together, new forms of behaviour and understanding were exposed. Next, they were invited to construct an object/sculpture/device that impeded their bodies' normal capacity. Cardboard, plaster, duct tape, and more, were wound and wrapped around material things and then latched to the body in novel and unexpected ways, producing a multitude of artwork/research tools that could be used to re-evaluate our physical interactions with the material and art world.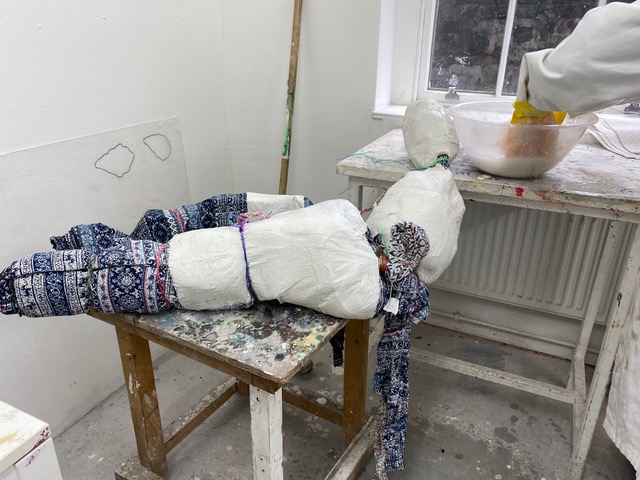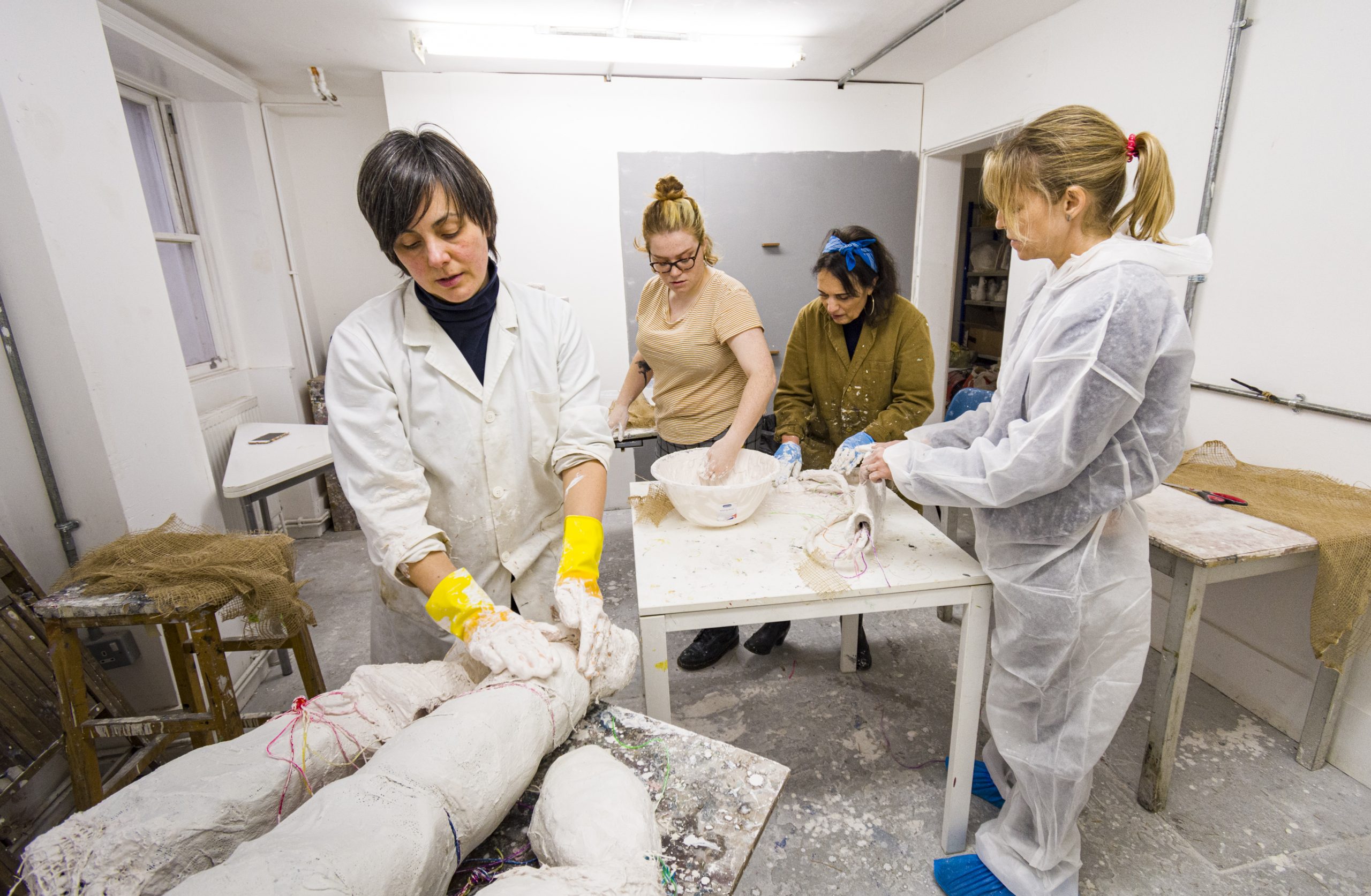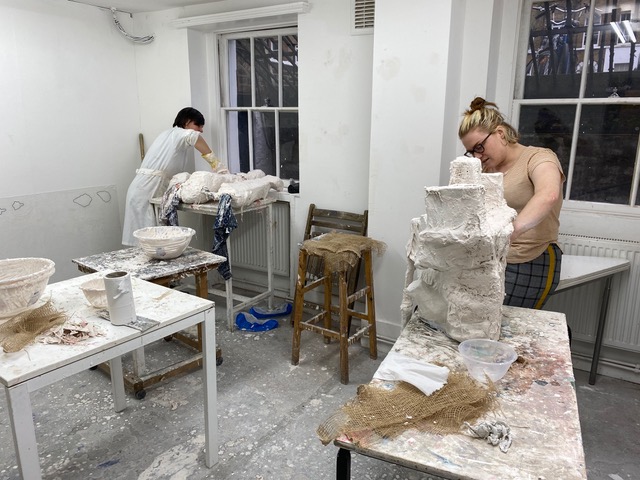 This final workshop concluded a series of material-based research activities that have challenged not only our relationship to the material world, but the very methodologies by which we carryout art historical research itself. Art is made of materials; pixels, paint and stone, clay, meat and foam, and in order to fully understand them we need to develop new forms of material knowledge.
All images courtesy of Laura White.