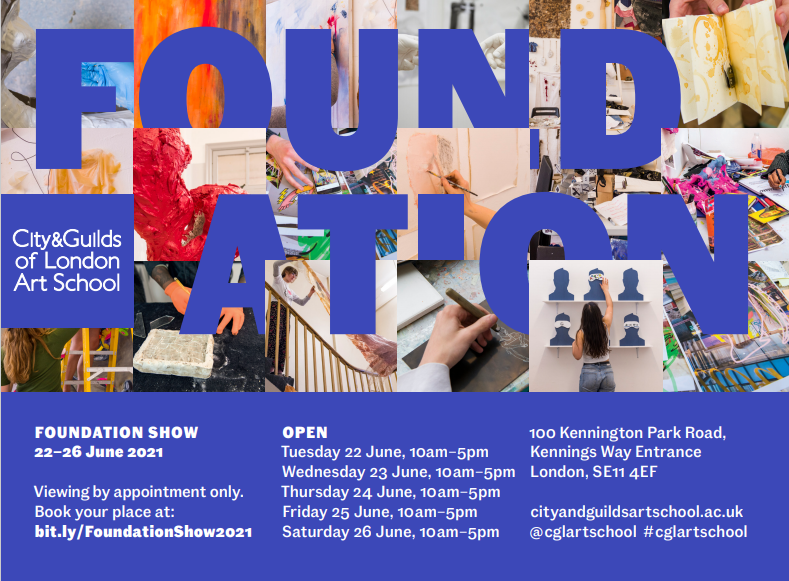 Tuesday 22 June – Saturday 26 June, 10am – 5pm – book your viewing time here
We are very proud to present the exceptional work of our 2021 Foundation Diploma graduates, who have worked extremely hard this year, despite the constraints of the pandemic, to make an outstanding body of work.
The students have demonstrated an admirable commitment to exploring and extending their art practice, and have impressed their tutors with their enduringly positive attitude.
And we're delighted that we are able to celebrate their achievements in this in-person show at the Art School, a wonderful way to mark the end of this challenging year!
In order to ensure your safety, and that of our students and staff, we have introduced a booking system for all visits to the show. You can book your viewing time here.
We hope to see you at the Show!