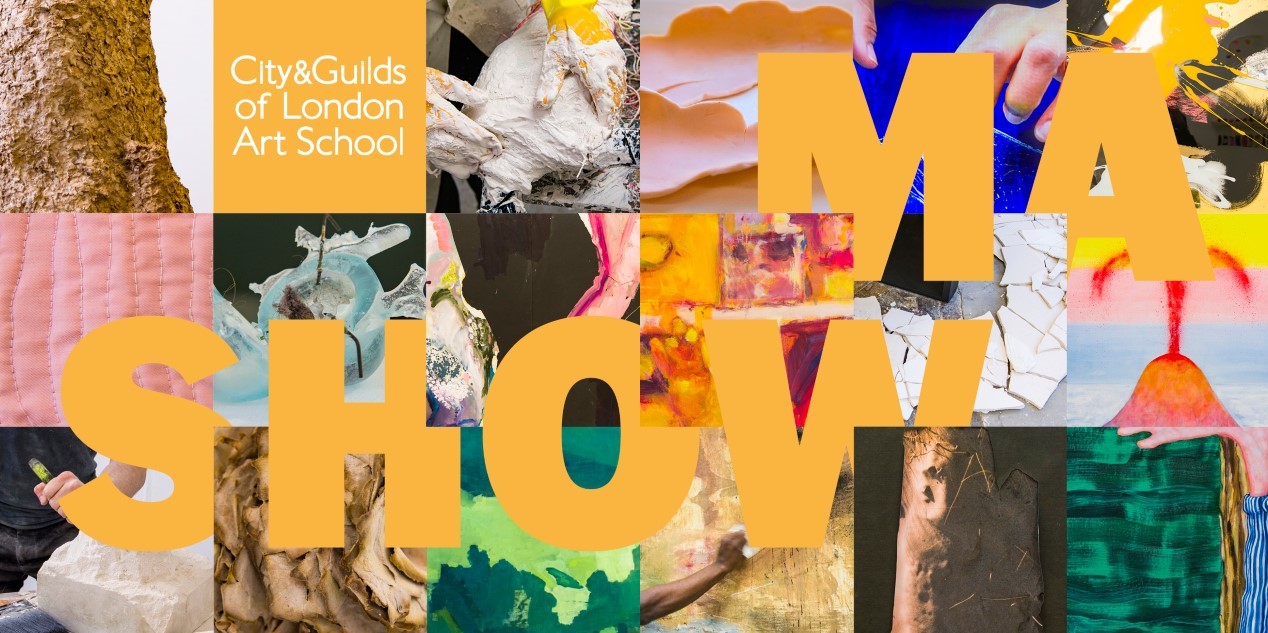 You are invited to visit our 2021 MA Show, which is set to open on Saturday 16 October until Saturday 23 October, and takes place in our historic buildings in London.
Featuring artworks from over 30 exhibitors, the MA Show is a celebration of the outstanding work of our postgraduate Fine Art, Art & Material Histories and Carving students.
EXHIBITORS
MA Fine Art
Andrew Szczech 
Luisa-Maria MacCormack
Felicia Spahr 
Lottie Reay
Kate Knight 
Archie Campbell 
Nilufar Nuthall 
Ian A. Ryan
Christina Dobbs 
Sophia McNab 
Jennifer Nieuwland 
Martina O'Shea 
Vasundhara Shankari Sellamuthu 
Caroline Wong 
MA Art & Material Histories
Maddie Hills
Matilda Sample
Oscar Wilson
Sabine Amoore Pinon
Francesa Souza
Roberta De Caro
MA Carving 
Wilfe Gorlin 
Richard Barnes
Chris Cudlip
Adam Wilson (BA 2021)
This is also an opportunity to view the work of Ana Kazaroff, Fine Art Painter-Stainers' Decorative Surfaces Fellow; Jyoti Bharwani and Ema Mano Epps, Co-Chair of Students and Kathryn Graham, Matthew Beach, Jemma Gunning, Catherine Greenwood, Print Fellows.
OPEN
Saturday 16 October, 10am–5pm
Sunday 17 October, 10am–5pm
Monday 18 October CLOSED
Tuesday 19 October, 11am–5pm
Wednesday 20 October, 11am–5pm
Thursday 21 October, 11am–5pm
Friday 22 October, 11am–5pm
Saturday 23 October, 10am–1pm
When visiting the MA Show, we ask that you wear a face covering inside the Show, sanitise your hands and keep a safe distance from others. For further information about the MA Show, please click here.
We look forward to seeing you at the Art School!