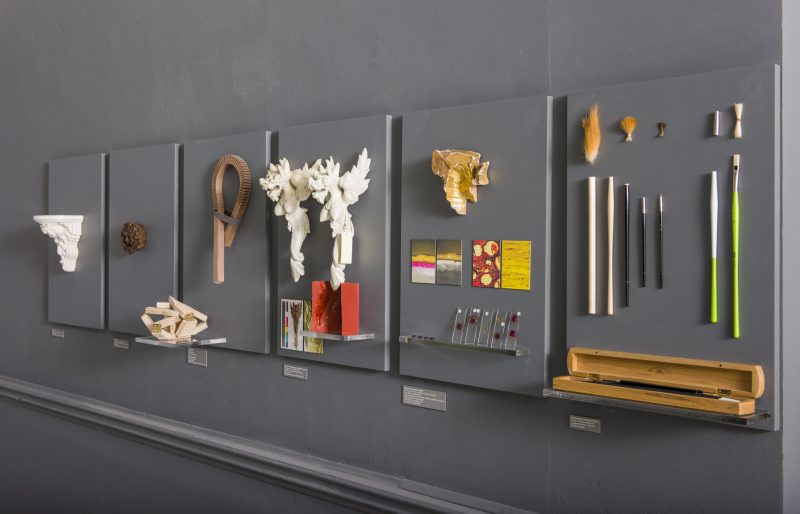 For the inaugural year of our Material Matters programme, we chose to focus on wood.
As an invaluable material for artists, designers, craft specialists and architects, wood has been used through millennia to make every kind of artefact from the most essential to the most ritually significant. With over 100 different types of wood harvested across the world, its cultural and historical impact is profound and enduring.
To start our thinking on wood, we invited three of the Art School's expert practitioners – Gerry Alabone, David MacDiarmid and Dick Onians – to engage in a conversation facilitated by Principal Tamiko O'Brien.
You can read an edited transcript of their discussion below or download a pdf here. If you would like a hard copy, please contact office@cityandguildsartschool.ac.uk
LONDON CRAFT WEEK
Our Material Matters theme was extended through our London Craft Week event in May 2017. Visitors enjoyed gilding demonstrations, exploring the woodworking studios and special demonstrations by visiting specialists from the Tokyo University of the Arts Historic Sculpture Conservation Lab.