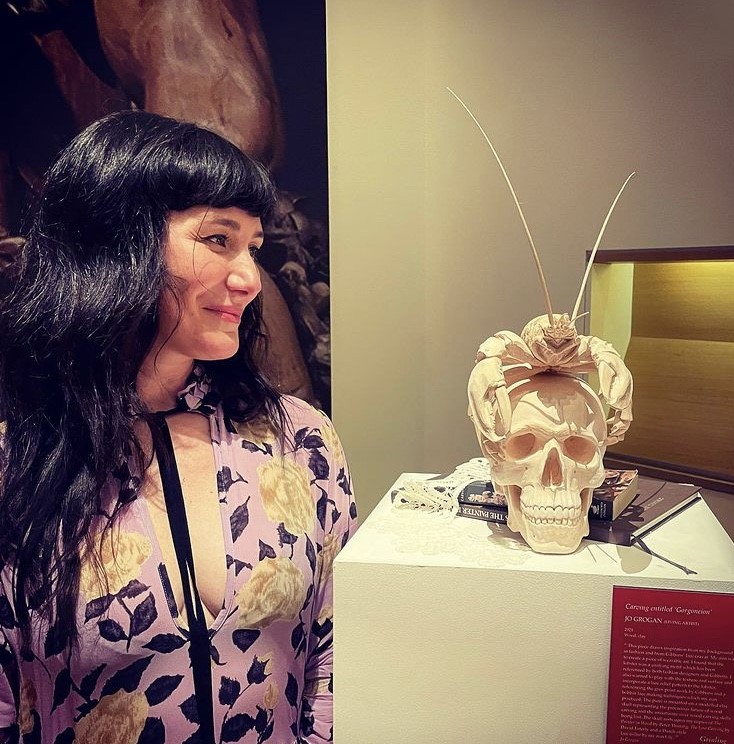 Jo Grogan (BA Historic Carving: Woodcarving & Gilding) with her Grinling Gibbons 300 Award entry
In July we announced that nine of our current Historic Carving students and recent graduates were shortlisted for the Grinling Gibbons 300 Award, a national competition for emerging carvers established to mark the 300th anniversary of the death of the 'Michelangelo of woodcarving' Grinling Gibbons, the product of a collaboration between the Master Carver's Association and the Grinling Gibbons Society.
The winners of the Award were revealed yesterday evening at Bonham's and we are delighted to report that our students and alumni won five of the six prizes!
THE WINNERS: WOODCARVING
Jo Grogan, CGLAS First year Student, BA Historic Carving: Woodcarving & Gilding
Sarah Davis, CGLAS Alumna (2019) Diploma: Woodcarving & Gilding
Tom Buchannan, CGLAS Second year Student, BA Historic Carving: Woodcarving & Gilding
THE WINNERS: STONE CARVING
Freya Morris, Moulton College
Alex Waddell, CGLAS Student, Graduate Diploma Arts: Carving
Tom Clark- Collins, CGLAS Alumnus (2018) Diploma: Architectural Stone Carving
Our huge congratulations to all the winners and finalists on their brilliant work and thanks to all the mentors at the Master Carvers' Association and Art School tutors who worked with them to achieve such wonderful outcomes.
The Grinling Gibbons 300 Award is part of a year-long festival of nationwide events celebrating Gibbon's life and legacy, including an exhibition 'Centuries in the Making' at Bonhams, that opened last night and included the announcement of the Grinling Gibbons 300 Award.
City & Guilds of London Art School is the only institution in Europe offering a BA & MA in Carving and is proud to play a part in continuing the legacy of Grinling Gibbons through its teaching of his work, ensuring specialist carving skills are embodied in a new generation of carvers and crafts people.
Interested in finding out more about our renowned wood and stone carving courses and generous bursaries for 2021/22? Book onto our in-person open day on 21 August, arrange an online chat with our Course Leader or contact us at admissions@cityandguidsartschool.ac.uk.

Jo Grogan, BA Historic Carving: Woodcarving & Gilding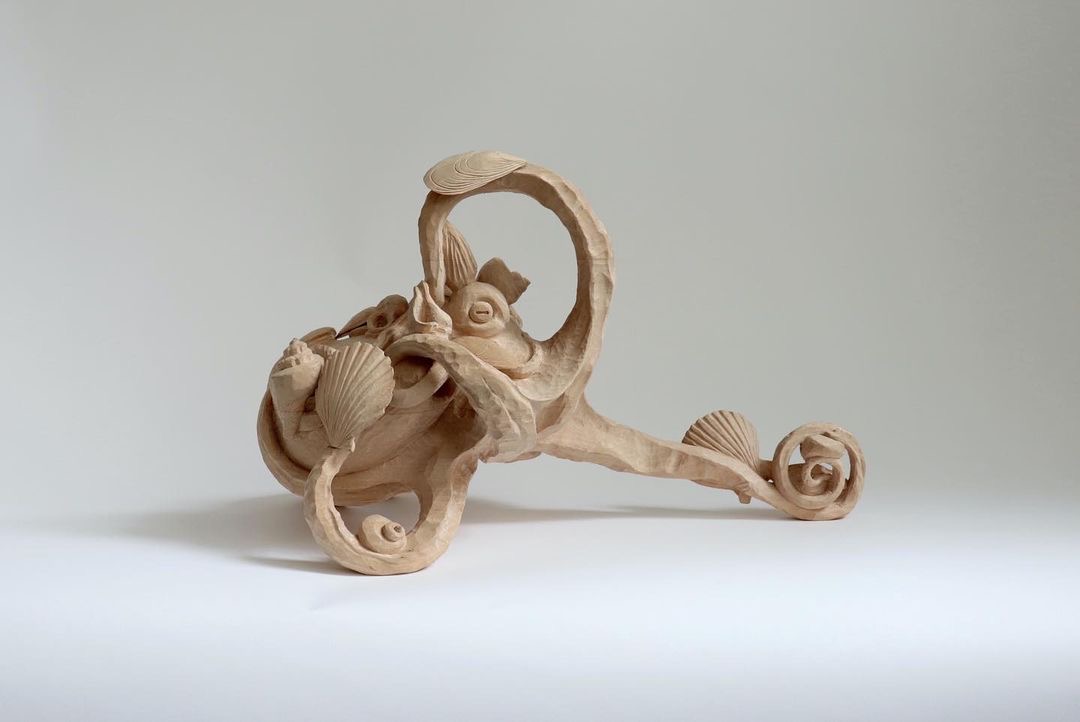 Sarah Davis, Diploma: Woodcarving & Gilding (2019)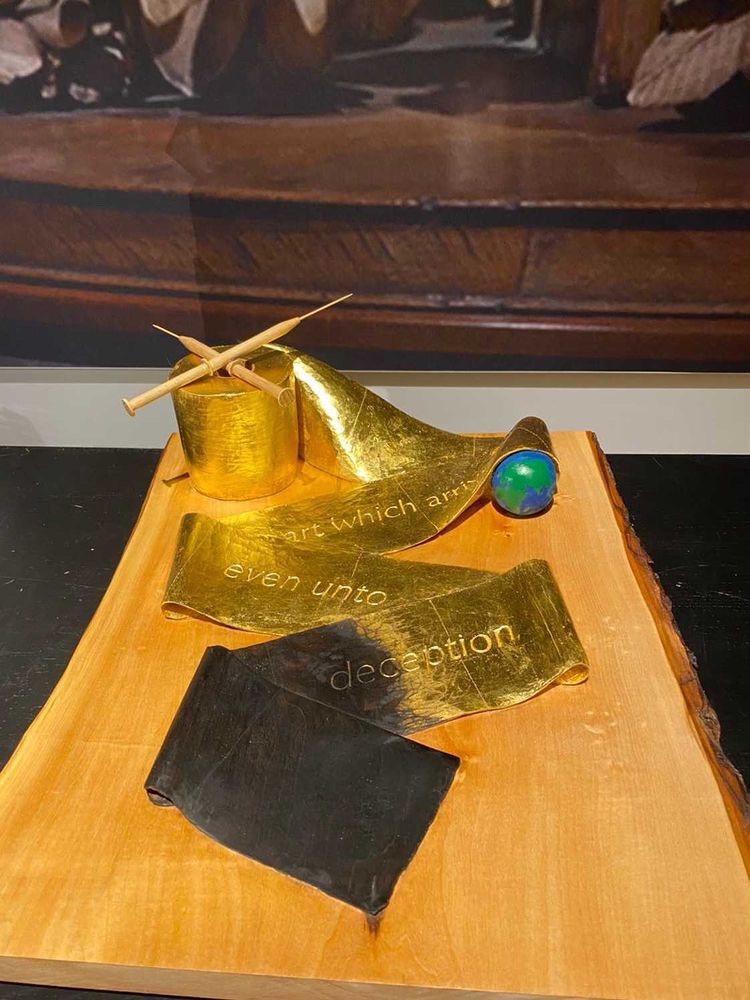 Tom Buchannan,  BA Historic Carving: Woodcarving & Gilding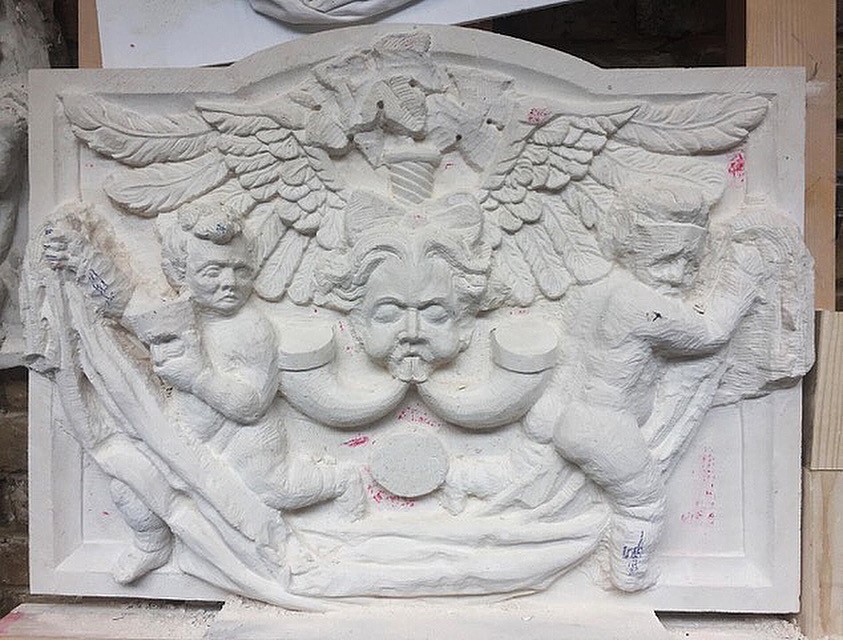 Alex Waddell, Graduate Diploma Arts: Carving