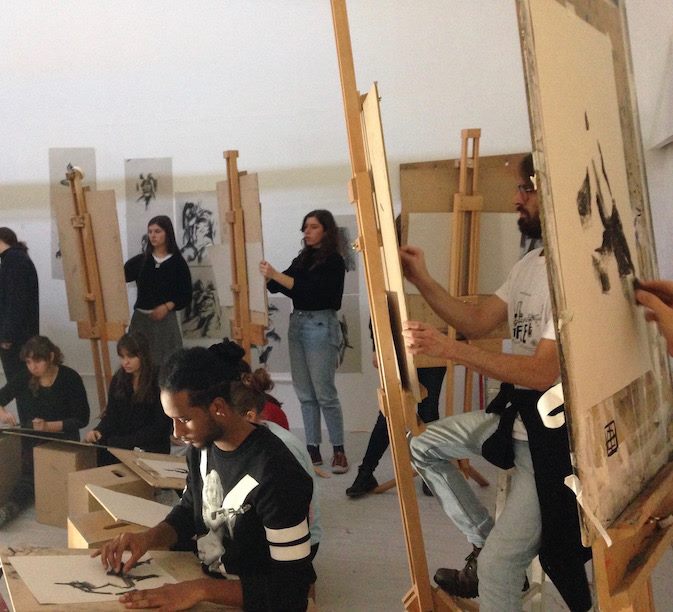 Come and observe the Art School's students and alumni participate in The Big Circle Draw – A traditional drawing class with a twist!
So what exactly is The Big Circle Draw?
The Big Circle Draw is part of The Big Draw 2018.
A group of Art School students and alumni will sit in a large circle. With a continuing series of short exercises, each artist takes it in turn to play model and every drawing produced by the circle is captured digitally to form an animation that will grow as the afternoon continues.
The group will be taught by City & Guilds of London Art School drawing tutor and co-author of 'Drawing Projects: An Exploration of the Language of Drawing' Jack Southern.
At the Art School we see drawing as fundamental to all our courses. Under the direction of Diane Magee, our Drawing Studio is at the heart of the Art School's activities, primarily focusing on the role that observational drawing plays in stimulating and facilitating the development of artists and crafts specialists across our Undergraduate and Postgraduate Degree and Diploma courses in Fine Art, Historic Carving and Conservation of cultural objects.
We welcome you to come and see our talented students in action and sketch along if you wish to create your own drawing.
Saturday 20 October 2018, 2-5pm
Foundation Studios, Kennings Way, Kennington, London SE11 4EF
Free entry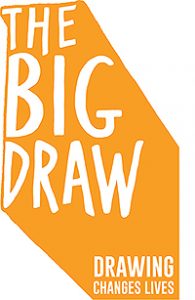 If you'd like to hear about our upcoming shows and events, submit your details here.