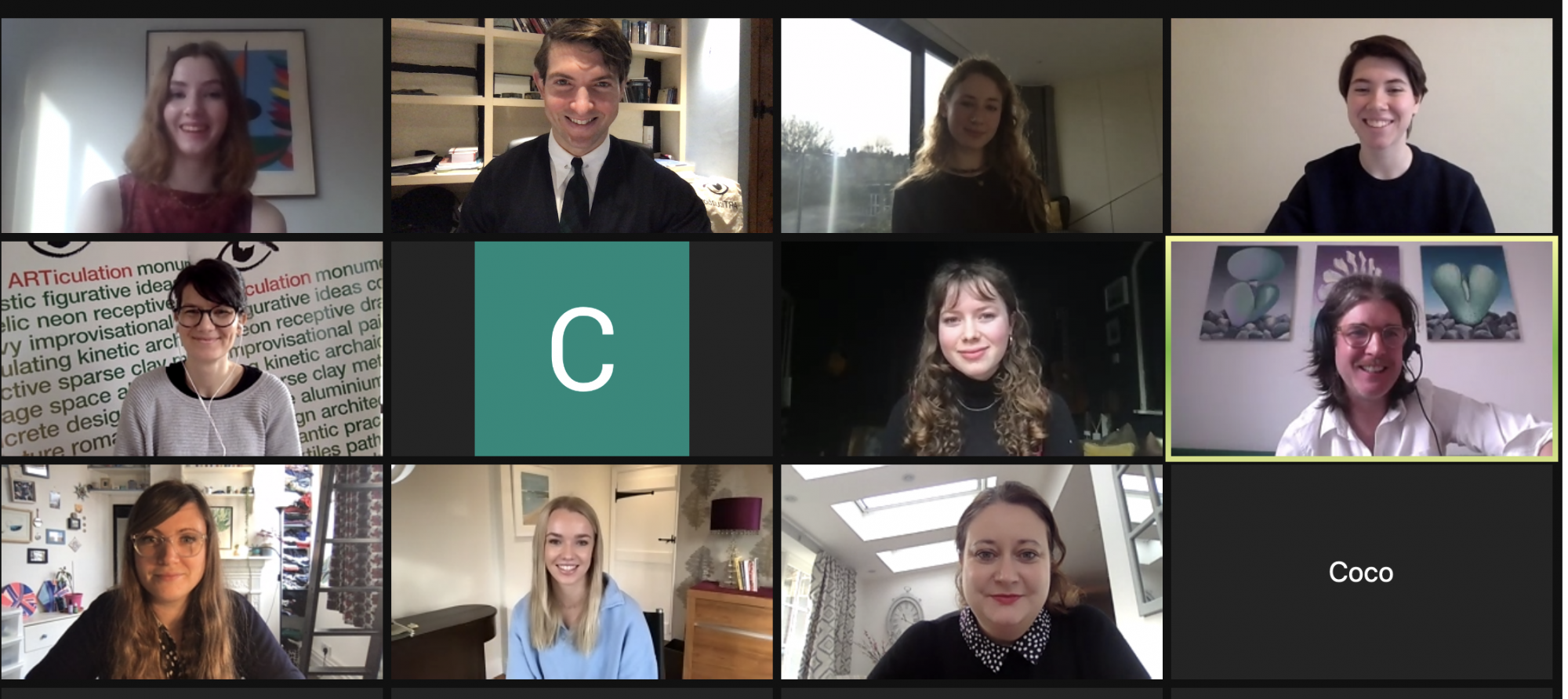 On Monday 18 January, Tom Groves, the Art School's Head of Art Histories and Course Leader of the MA Art & Material Histories, adjudicated a London and South East Regional Heat of the ARTiculation Prize 2021.
ARTiculation is a national public speaking competition which promotes and supports young people to view, think and speak about art, and this year is taking place online for the first time. During the regional heat, hosted by Dulwich Picture Gallery, five pupils from different schools in the region, gave 10-minute presentations on a work of art, architecture or an artefact of their choice.
Following each presentation, Tom was required to ask one question to each student about their interest and, after giving positive critical feedback about each speaker, he announced which two students would go forward to the London Final. At the London Final, one student will be selected to attend the Grand Final, due to take place at the National Gallery on 18 March.
Tom commented: "It was an absolute pleasure to adjudicate one of the ARTiculation regional heats this year. Every one of the presentations I saw was academically outstanding, but they were also nuanced, sensitive and thoughtful in the ways they approached their artworks and found meaning within them. It was also extremely encouraging to see such young people engaging so seriously with art and its socio-political contexts. The ARTiculation Prize platforms and celebrates the very best of our young academic talent."
ARTiculation is the Roche Court Educational Trust's internationally acclaimed initiative which champions pupils, aged 16 – 19, regardless of background and experience, enabling them to develop their confidence and ability to express their opinions, thoughts and reactions to the visual world.