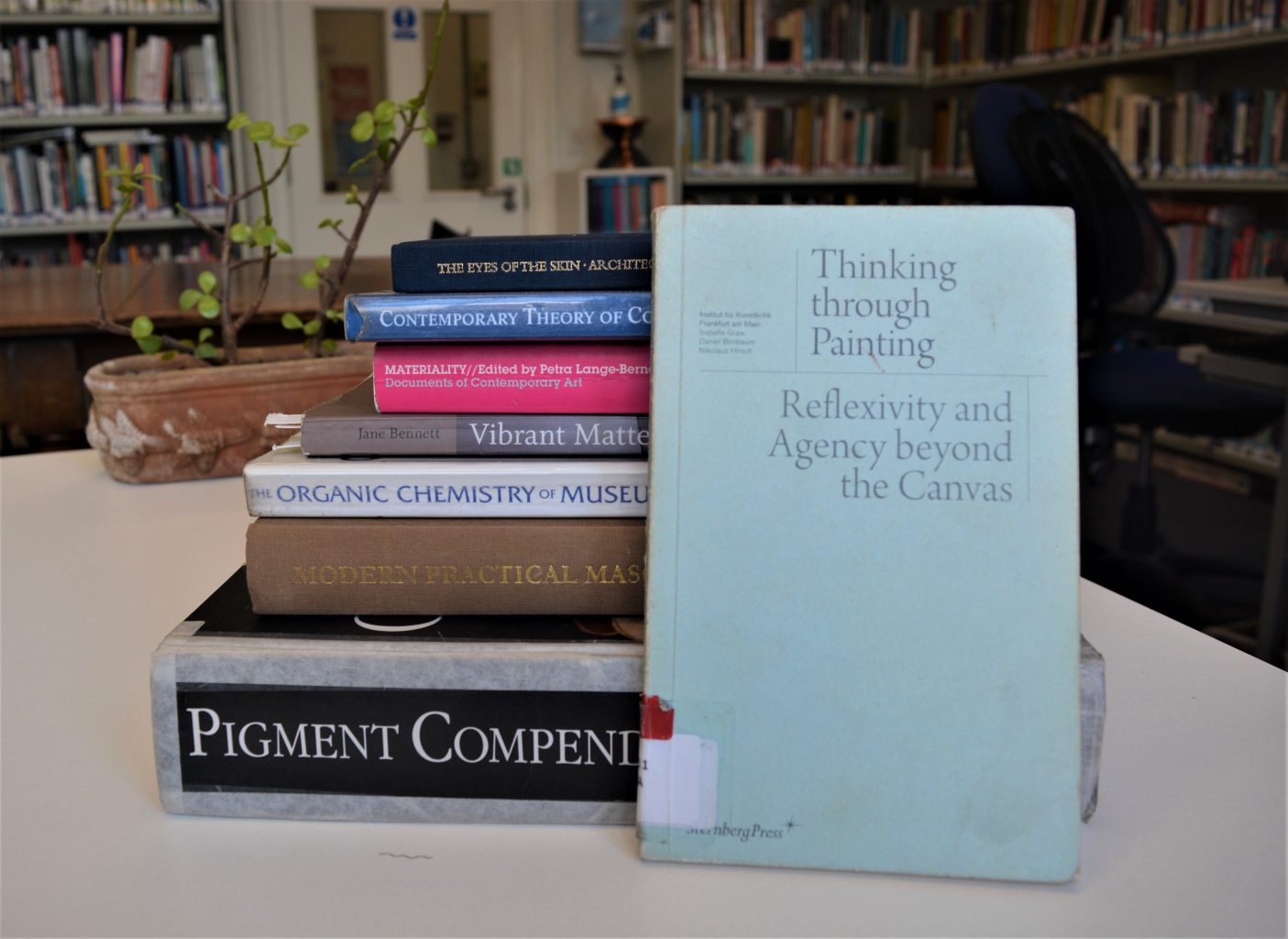 To celebrate World Book Night 2021, the Art School's Librarian, Harriet Lam, put her head together with Heads of Department and Tutors across our courses, to pick out a selection of some of the most inspiring and indispensable books from the library's diverse collection.
Here are just some of the Art School's essential reads…
---
Contemporary theory of conservation, by Salvador Munoz-Vinas (Oxford: Butterworth-Heinemann, 2005)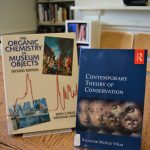 "One of best introductions to conservation, insightful and imaginative. This book sets the stage for students who are starting training in conservation covering such important topics as philosophy and ethics in contemporary conservation." Dr Marina Sokhan, Head of Conservation
"I attended a workshop with Munoz Vinas after he published his book, which was tremendous, discussing the concept of authenticity as tautology. 'An authentic what…?' An altered and restored object is entirely authentic, inasmuch it is an altered and restored object." Gerry Alabone, Frames and Wood Conservation Tutor
---
The eyes of the skin: architecture and the senses, by Juhani Pallasmaa (Chichester: Wiley, 2012)
Thinking through painting: reflexivity and agency beyond the canvas, edited by Isabelle Graw, Daniel Birnbaum, Nikolaus Hirsch (Berlin: Sternberg Press, 2012)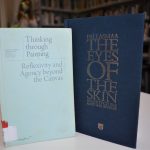 "I like it when a little book is packed with more than its size suggest, both these books fit into that space. The discussions around the haptic activities of making, and the potential or fact that the tradition of the hands-on activity of thinking through making retains its position to make extraordinary things happen, resonate with me and is evidenced in the outcomes in the Art School studios…" Robin Mason, Head of Fine Art
---
Modern practical masonry, by Edmund George Warland (Shaftesbury: Donhead, 2006)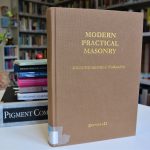 "The stonemasons' bible. No one considering a career in working with stone should be without this on their book shelf." Heather Newton ACR, Head of Historic Carving
---
The organic chemistry of museum objects, by John Mills and Raymond White (Oxford: Butterworth-Heinemann, 1999)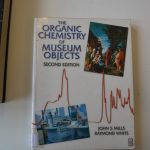 "A 'must have' book for a Conservation Department and any training conservation course that deals with such a diversity of materials as stone and paper and leather." Dr Marina Sokhan, Head of Conservation
"Written by two eminent chemists who present the information in a substantive and very accessible way that made the content of great value for conservators. Though the authors worked at the National Gallery, the book covers a wide range of materials and object types." Jennifer Dinsmore, Stone Conservation Tutor
---
Vibrant matter: a political ecology of things, by Jane Bennett (Durham: Duke University Press, 2010)
"Required reading for anyone interested in New Materialist thinking." Dr Matthew Rowe, Art Histories Tutor
Whitechapel: Documents of contemporary art series (London: Whitechapel Gallery, 2006-)
"I would always recommend the Whitechapel: Documents of contemporary art series books for anyone interested in, and wanting to explore, the subject." Dr Matthew Rowe, Art Histories Tutor
---
About modern art: critical essays, 1948-96, by David Sylvester (London: Chatto & Windus, 1996.)
"This has been my go-to tome of art criticism. It inspired me to go back to art school for my MA, after a 20-year gap from my undergraduate degree, and led to the basis of my MA dissertation." Hugh Mendes, Fine Art Tutor
---
Pigment compendium, by Nicholas Eastaugh, Valentine Walsh, Tracey Chaplin, and Ruth Siddall (Oxford: Butterworth-Heinemann, 2008)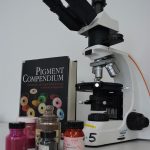 "An incredibly useful reference work, the only book of its kind to have so much information about pigments all in one place, including their history, chemistry, use and how to identify them under the microscope." Dr Tracey Chaplin, Conservation Science Tutor
"A comprehensive account of pigments and their identification with a wealth of information that introduces students to polychrome surfaces." Dr Marina Sokhan, Head of Conservation
---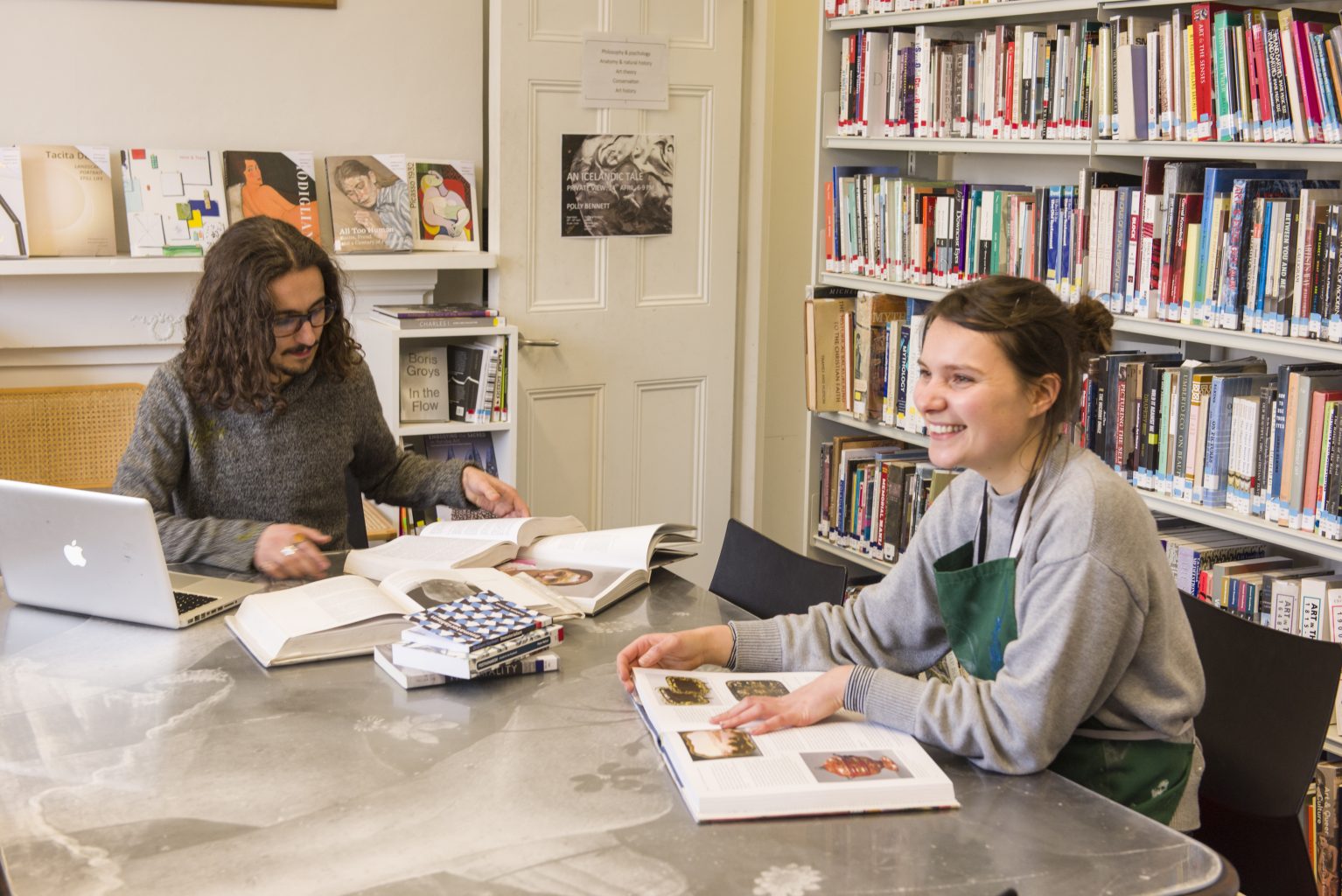 The Art School's library is an essential facility for all students at the Art School, supporting all academic programmes with visual and textual research materials. As well as accessing the library's broad collection of books, journals and DVDs, students are taught research and referencing skills through regular workshops led by Librarian Harriet Lam.