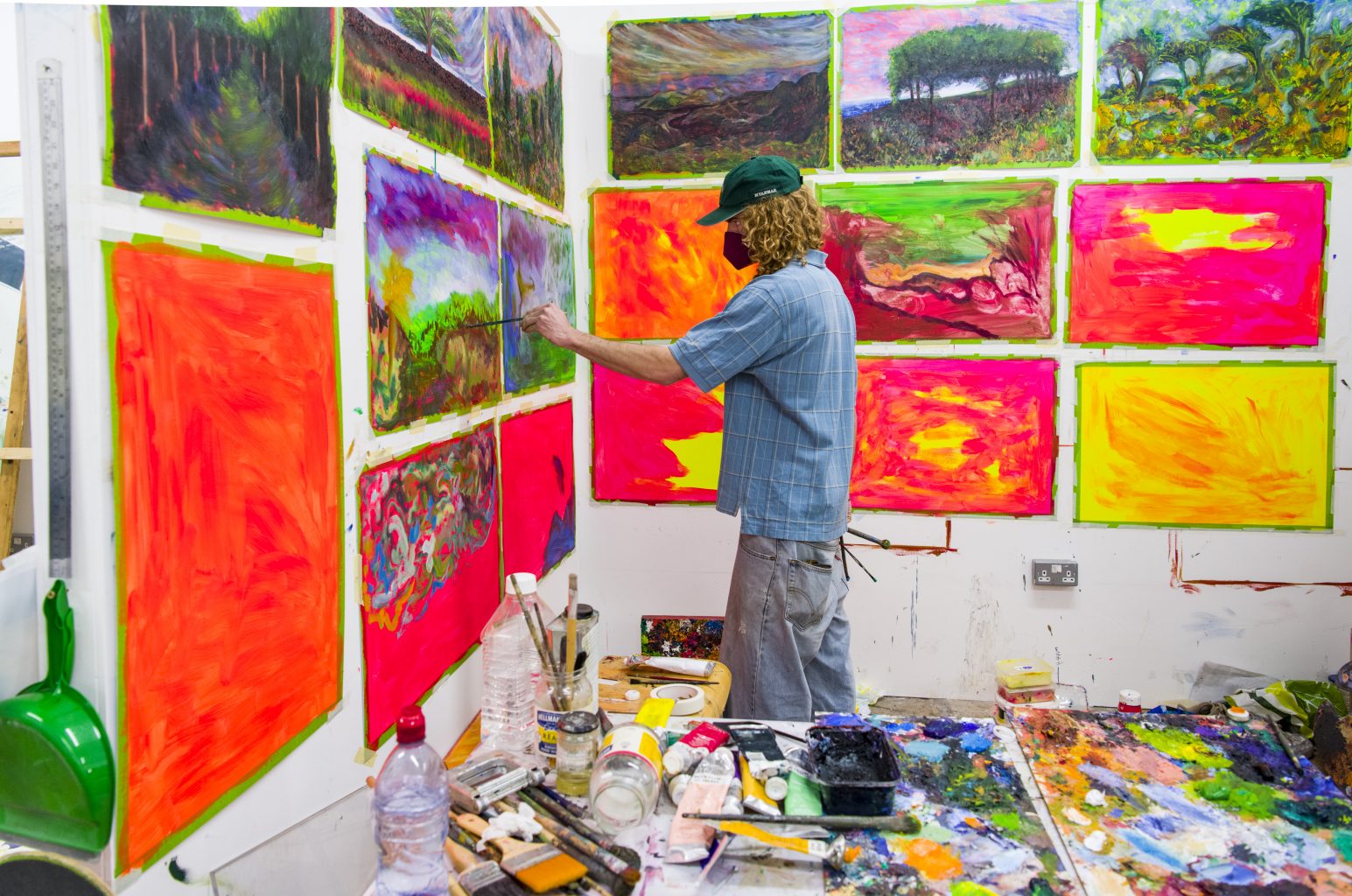 The City & Guilds of London Art School is seeking 2 x 0.4 Lecturers to work within our thriving Fine Art Department. This is an exciting opportunity for artists specialising in painting and/or sculptural practices to contribute to the delivery and development of the undergraduate and post graduate Fine Art courses at the Art School.  The department has a well-deserved reputation for excellence in the teaching of Fine Art, with exceptional student results and extremely positive feedback from our external examiners as well as curators and arts professionals who work with our alumni. CGLAS is above all student-centred, deeply committed to providing students with the time and resources required to excel and to have inventive, assertive, contemporary ideas that emerge out of the traditions of painting and sculpture. We work to provide them with the skills, opportunities and freedom to put their ideas into practice and exceed their own expectations.
Our stimulating community with around 50 professional practitioners from conservation, carving and Fine Art work alongside each other to create a unique creative and purposeful atmosphere and collegiality. Our small scale means each individual counts and you will be able to see the positive results of your time working at the Art School.  With approximately 60 bursaries available for our UG and PG students we are also committed to supporting individuals from all backgrounds to realise their ambitions. The roll call of our sponsors and supporters is also testament to our commitment to the highest of standards and passion for our subjects.
With its particular focus on skills-based teaching and a commitment to cultivate knowledge and curiosity in both historical and contemporary contexts of our subjects, the Art School  is seeking artists who can actively and positively engage in and contribute to this mission. You will be an active Fine Art practitioner with an excellent track record of exhibitions and professional projects and a high level of knowledge of the historical contexts that underpin contemporary practice and an extensive knowledge of contemporary art.  Experience of teaching at BA and/or MA levels is essential, as well as the ability to engage with students from a wide range of backgrounds.
The Art School is committed to equality of opportunity and values diversity, seeking to actively encourage participation at all levels. Our Equality & Diversity Statement and Policy sets out our approach and can be found here. We welcome applicants from all backgrounds and particularly encourage applications from Black, Asian and minority ethnic candidates as they are under-represented within the Art School at this level
To apply for the position, please download the Job Description, Person Specification and Application Form via the links below and email the Application Form and your CV to jobs@cityandguildsartschool.ac.uk:
Job Description_Fine Art Lecturer(0.4)
Person Specification_Fine Art Lecturer (0.4)
Application Form
Application Deadline: 28th September at 23:59 (GMT), Interview planned to take place 6th October
If you have queries, please contact us at jobs@cityandguildsartschool.ac.uk