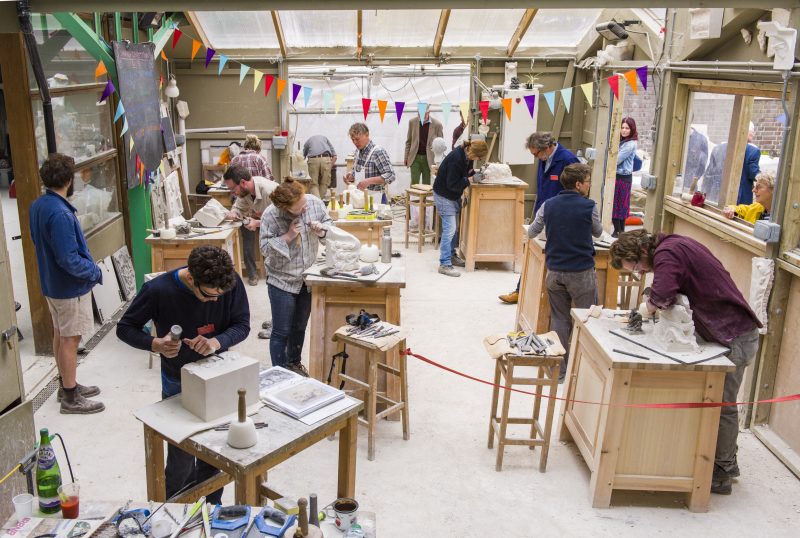 Since 2016, the Art School has participated in London Craft Week, an annual event that showcases exceptional craftsmanship through a journey-of-discovery programme around the city.
During London Craft Week 2018, we invited visitors to learn about the ancient practices of wood and stone carving, making paints from natural pigments and gilding. We ran demonstrations, talks and live carving competitions, and visitors were encouraged to try their hand at stone carving and other activities.
See our full 2018 programme here.
Our London Craft Week 2019 event will be on Friday 10 and Saturday 11 May 2019, and planning is currently under way. Please check this page again for more details.
This is a free entry event.
If you'd like to hear about our upcoming shows and events, submit your details here.