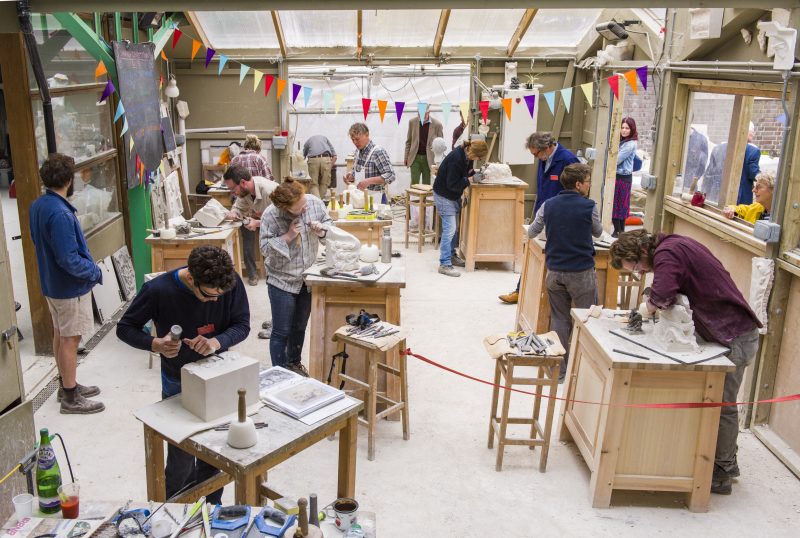 Since 2016, the Art School has participated in London Craft Week, an annual event that showcases exceptional craftsmanship through a journey-of-discovery programme around the city.
In accordance with government and Public Health England, the organisers of London Craft Week have taken the difficult decision to postpone London Craft Week 2020, due to be held 27 April-3 May, until later in the year. We hope to take part in the programme and once we have carefully considered the viability of the Art School's participation, we will update you.
During London Craft Week 2019, the Art School hosted the one-day Material Matters Pigment Symposium alongside the Historic Carving Open Studios. The Symposium brought together leading artists, conservators, curators and researchers to explore and interrogate pigments today within the broader context of their production and rich and varied pasts. This ticketed event sold out, with participants commenting that the diversity of speakers led to an insightful and informative day.
Each year we open our Historic Carving Studios, running our ever popular Carving Competition (thank you to Amarestone for donating the stone). Visitors can have-a-go at stone carving and make a special carver's paper hat. We also host a variety of demonstrations of historic crafts and specialist skills taught at the Art School.
These events are free and open to all, with no need to book.